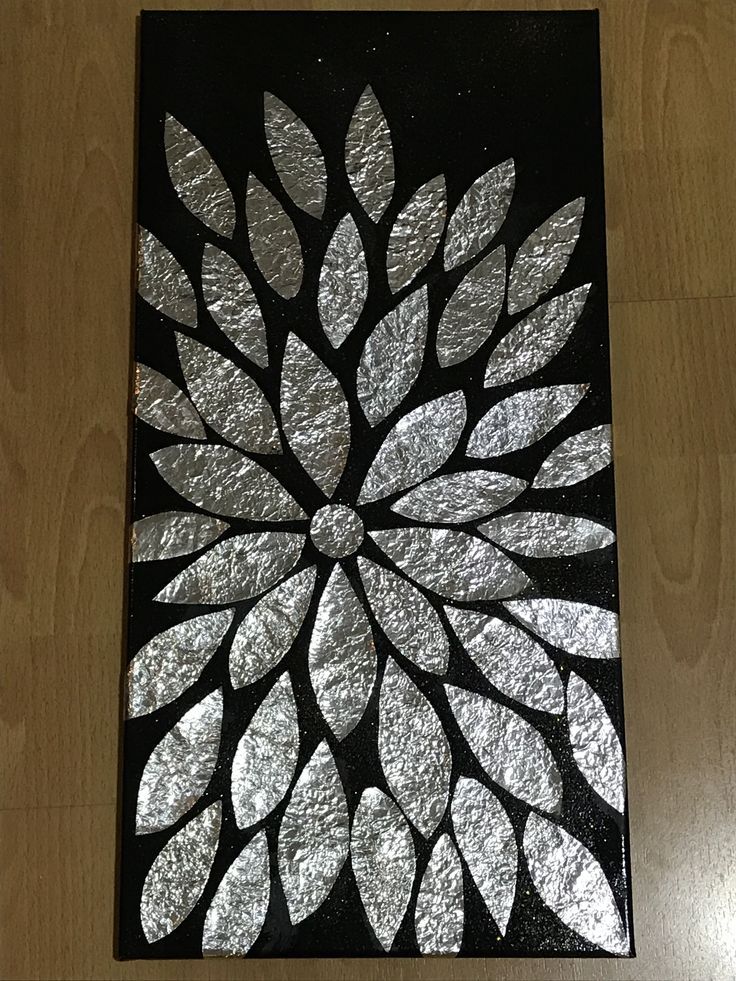 If you're looking for a fun new art project for your kids look no further. These fun foil art projects for kids will keep them entertained. These projects can keep your little ones out of trouble for hours.
Fun And Exciting Foil Art Projects For Kids
When your out of craft supplies and don't want to make a trip to the store head over to the kitchen and pull out some kitchen foil. This will make some extra fun foil art for your kids to get stuck into. Here is a list of our favorite fun foil art projects for kids.
READ: 6 Amazing Tissue Paper Crafts For Kids
Foil Art Icicles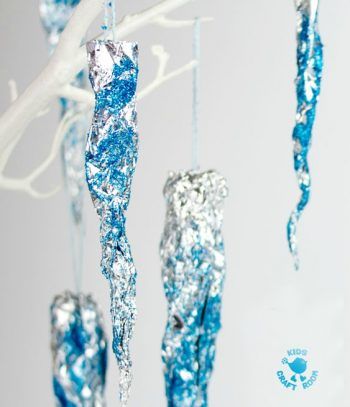 When it's the middle of the winter or Christmas these sparkling icicles will make the perfect decoration around the home. You'll even love making these icicles in the middle of the summer when you're remembering the cold winter that went by. All you need to do is paint the aluminum foil and add glitter. Once dry hang them up with a bit of tread. These sparkling icicles reflect the light when you hang them in the window! Give it a try !.
For more fun craft ideas for kids check out Fun Family Crafts.
Painting On Tin Foil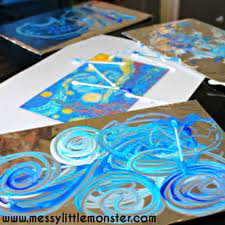 I'm sure you have all the tools you need to make this beautiful tin foil canvas. You'll need some painter's tape to secure the aluminum foil. Then simply get out your brushes and paint and get creative. Your kids will love making shiny paintings out of foil and you'll be proud to stick them on the fridge in no time.
To create more arts, crafts, and messy fun head over to messy little monsters.
Foil Leaf Rubbing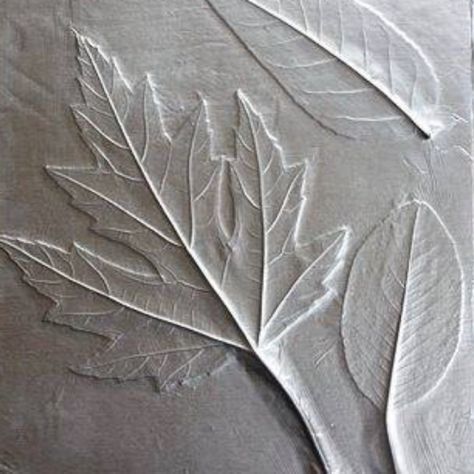 This is a beautiful way in which you can use aluminum foil. It's as simple as gathering different types of leaves, placing them under the foil, and rubbing it with your finger. Your kids will love all the detail of the leaves that will show. You can simply leave the piece of art as it is or to can act as a background for your kids to paint over. Both ways will make a beautiful addition to your home.
Painted Fall Tree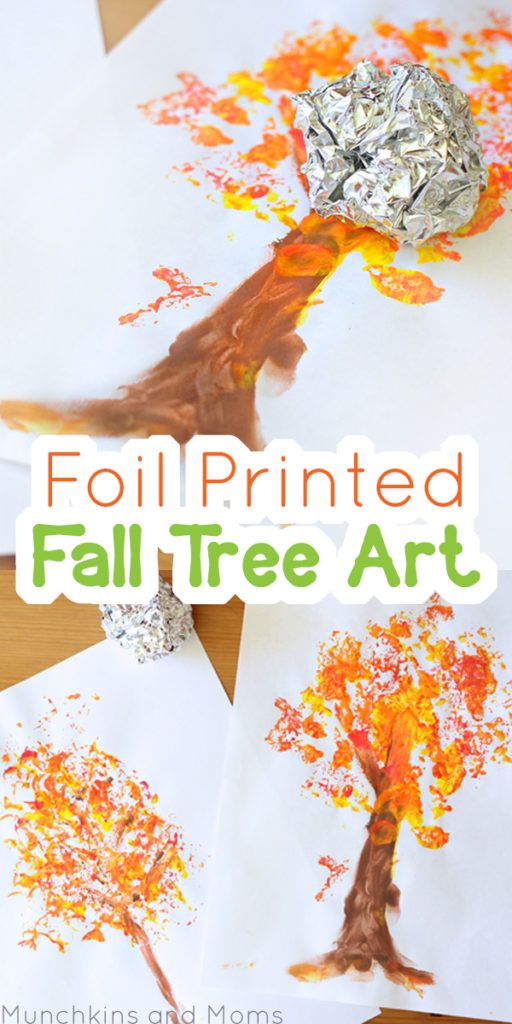 If your kids love art and challenging themselves this is a great way for them to start. This tree art made from a ball of foil will bring put there creative side and challenge their artistic minds. This piece of art is also perfect for little fingers who are still learning as it can be as simple or as complex as you want. All you need to do is roll a ball of foil dip it in paint and dab it on the page to make leaves. All that's left now is to add the trunk and you're ready to go. You can add braches and other details if your kids are more creative. This fall tree can be created any time of the year and the colors of the trees can be changed depending on the season.
Create more fun crafts with Munchkins and Moms.
Foil Drawing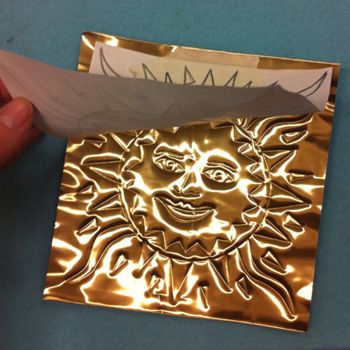 For this craft, you'll need thicker copper foil. In my family, this is something we didn't even know was on the market or available to purchase. In order to make this beautiful unique piece of art, all you need is bamboo sticks and a piece of felt. This fun art project for kids is perfect for older kids who wish to challenge themselves. Once created why not add a bit of paint to really bring out the details in the painting.
For art and craft lessons head over to Mrs Brown Art.
Fun Foil Art Projects For Kids- Conclusion
As you can see there are many dun foil art projects for kids available. The best thing about these are projects is that they need little material. Any material you may require you'll probably all ready have at home. If you're looking for more inspiration on craft projects there are many websites you can visit. Most of the links are listed above in the post for you to check out.