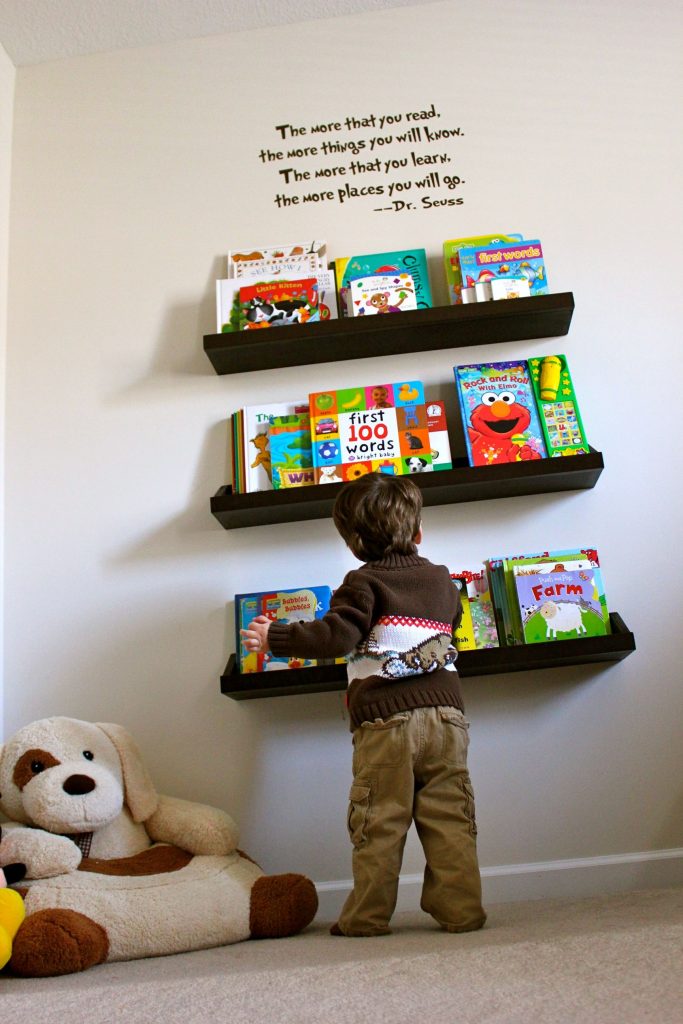 Creative kids bookshelf ideas are a great way to store your kid's belongings. When you have a child you'll soon find books and toys everywhere. Your children's room will need the storage the most. There are many other items kids have such as toys, diapers, clothes, shoes, and many more that need storage.
Kids Bookshelf Ideas
It can become very overwhelming trying to organize all your child's items into a closet. In order to store these items, it's essential that you create something fun and innovative. Creative kids' bookshelf ideas are the best way to do so and provide extra space. the days where bookshelves were boring and dull have now passed and there are many ways to make them more creative. Here are some creative ideas and ways to make your kids bookshelves.
Letter Bookshelf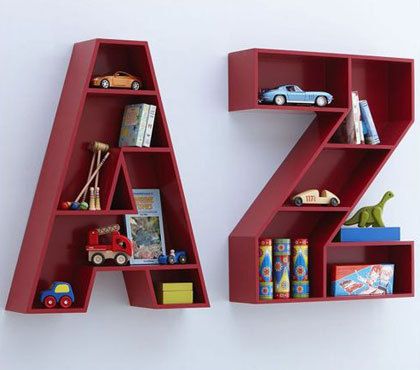 This bookshelf is a great way to represent your child. Why not create a book self with the letter of your child's first name. Furthermore, this may take time to create but will be worth it when it's done.
For the best DIY tutorial check out Homestoriesatoz.com
Stacked crates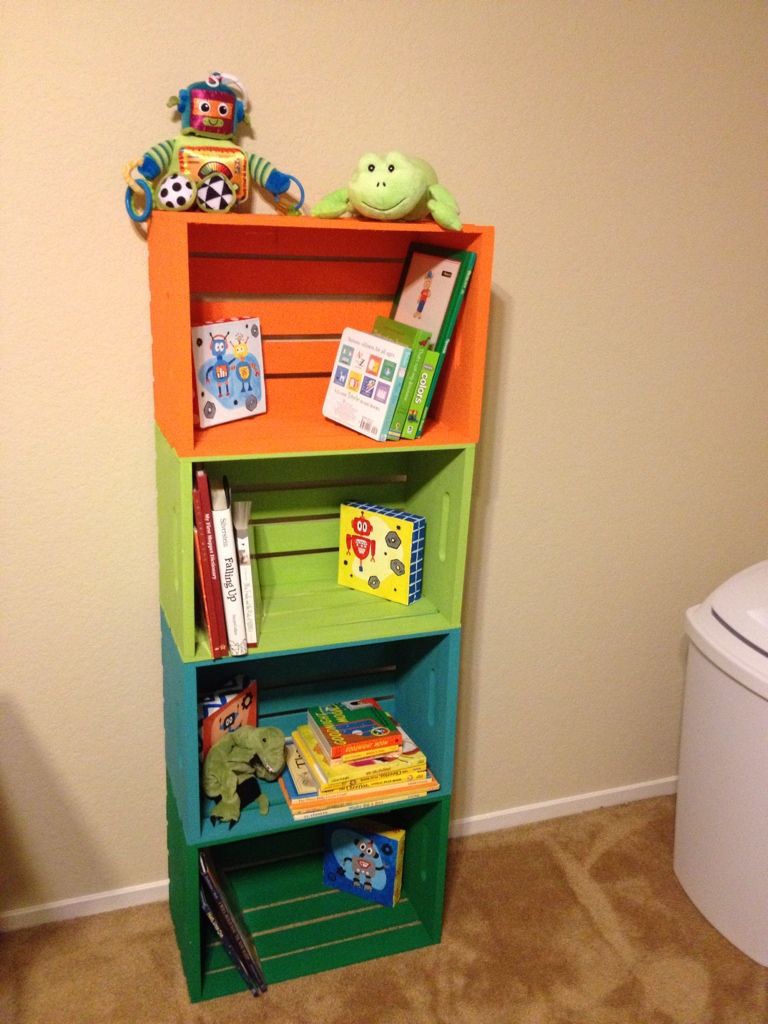 One of the easiest ways in which you can create a bookshelf for your child is by stacking creates on top of each other. Creates can be found at craft stores, department stores, and even flea markets for a low cost. You'll need to glue the crates together and anchor them to the wall to stop them from falling. These bookshelves are great as your kids will be able to reach each level and you won't have to worry about them falling.
Check out howdoesshe.com for more fun bookshelf ideas.
Read: How To Make Extra Money At A Flea Market Booth
Tree Shelves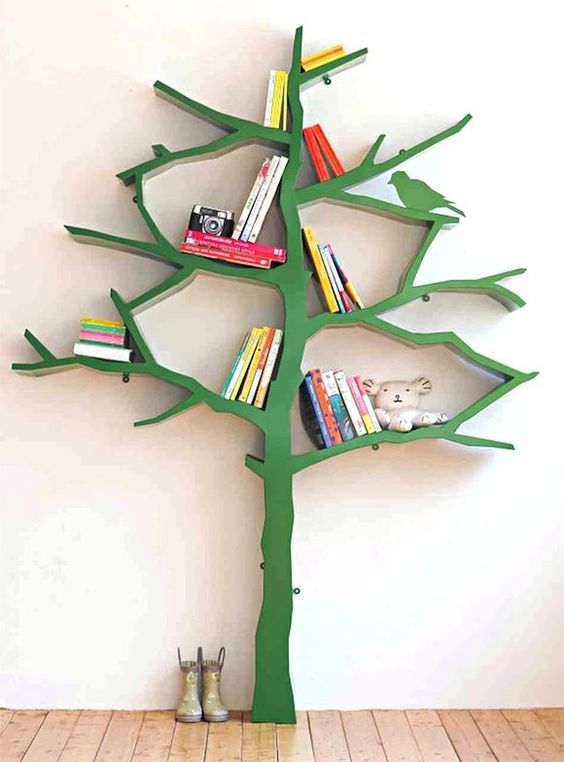 These tree shelves really are cool. I'm sure many of us haven't seen anything like this before?. This bookshelf is great for any kids room especially the outdoor or woodland teamed rooms. It's a little more confusing and time-consuming to build but when it's complete it really does add beauty to any kids room. It really is worth the work.
Are you the creative type? love making creating your own crafts? Head over to handmadecharlotte.com to create kids bookshelf ideas that will really challenge you.
Dollhouse bookshelf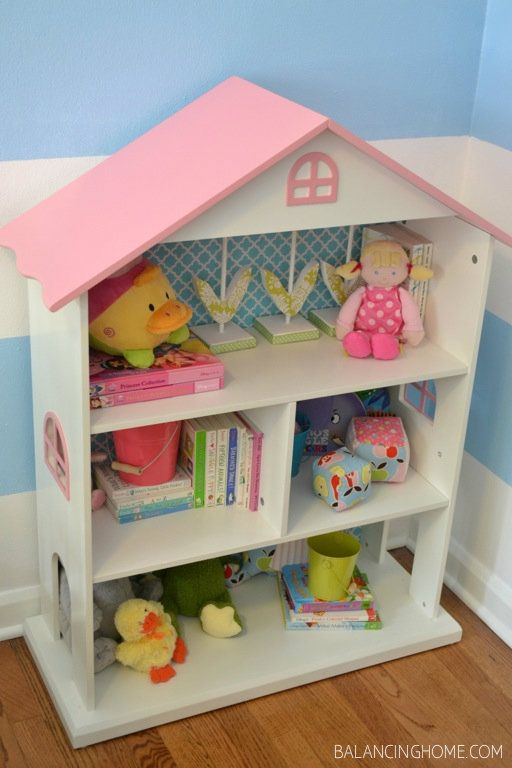 Dollhouse bookshelves are really adorable. This amazing bookshelf can have many purposes, it can be a dollhouse or your little one to play with and also a bookshelf to store books and other belongings. This bookshelf is perfect for your little princess's room. Can you just imaging the fun your daughter will have to play with this piece of furniture?.
Looking for cool ways to decorate your dolls house bookshelf? check out Balancinghome.com for some fun ideas.
Metal Basket Bookshelf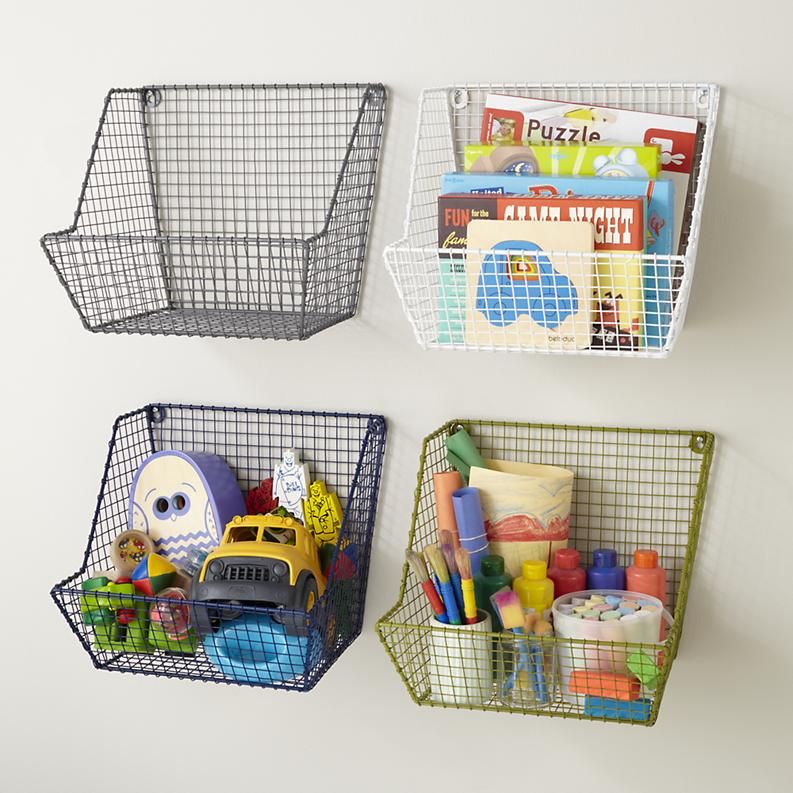 In my opinion, this is the simplest way to make a bookshelf. All you need to do is hang a metal basket on the wall. The best way to make these bookshelves easy for your kids to access is by turning them to their sides and hanging them from the bottom. This bookshelf can be made with any type of baskets for a girls room I prefer straw baskets whereas for a boys room I prefer metal baskets. Either way, these basket bookshelves will look amazing.
Looking for more practical ideas on how to decorate your home? head over to Home Lilys.com for some cool ideas.
Drawer Bookshelves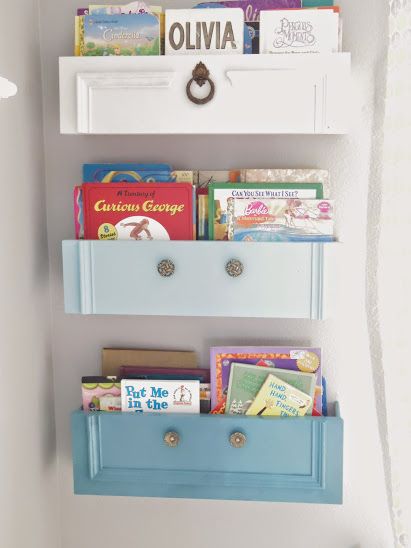 If you have an old chest of drawers why not use the drawers to make these cute bookshelves. It's the perfect way to recycle your old furniture and use it for another purpose without it going to waste. This is a clever way to make a bookshelf and it make any room look really cute. Why no look for some old furniture to cut up and hang?.
Have some old furniture lying about? Go to Home Talk.com for more ways to upcycle your dresser draws.
Camouflaged Bookshelves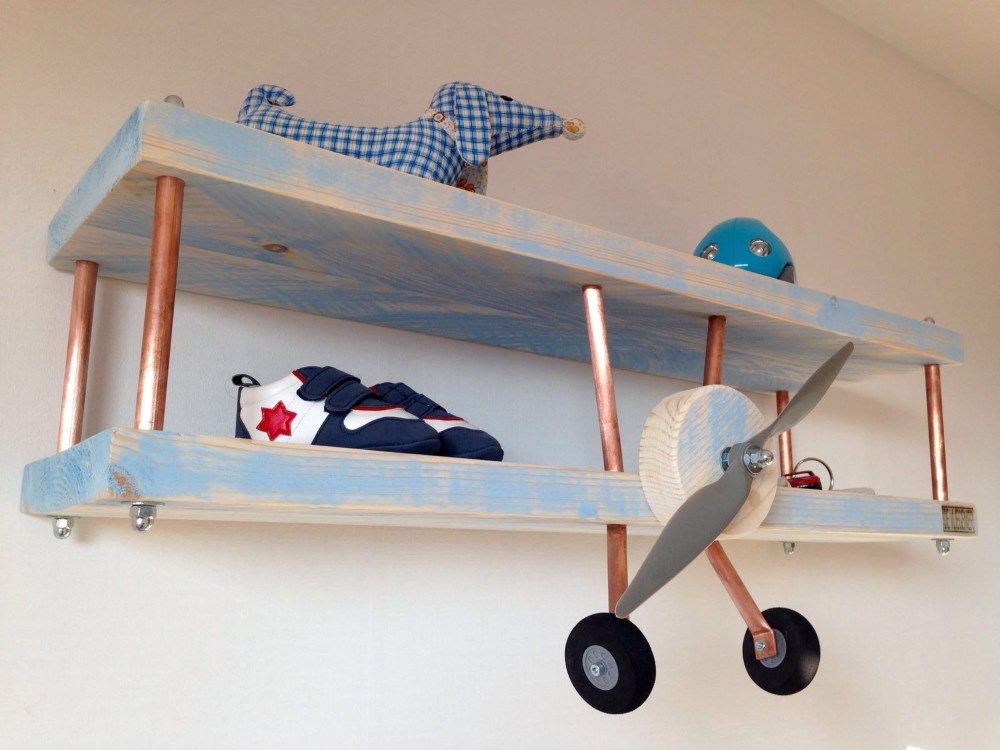 There's nothing better than turning shelves you already have into cute little book holders. Making a Palin piece of wood into something more creative is a great way to spruce up your child's room. You can buy these bookshelves for really cheap and painting clouds or even into a plane how cool is that? these ideas can really bring your room to life. There are many different creative ways you can use these shelves.
Looking for cool and fun ways to decorate your kid's room? look no further at Shelterness.com you can find many fun ways to bring your kids room to life.
Dresser shelves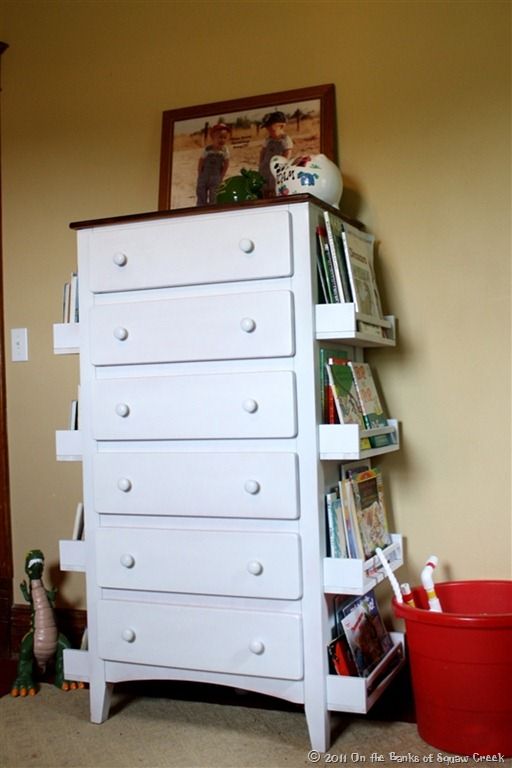 There may be times where you don't have much space on your kid's walls. In this case, you can add shelves to the sides of your existing furniture. you can try adding shelves to the side of the dresser. This bookshelf is the perfect solution to a smaller kids room as it gives you more storage space without taking up more room. It's perfect for little hands to be able to reach.
There are many ways in which you can create bookshelves in small spaces. Check out ohmeohmyblog.com for some fun ideas.
Creative Kids Bookshelf Ideas- Conclusion
As you can see there are many ways in which you can store your little one's belongings in a creative way. If you're not the creative type or have no time you can purchase cool creative bookshelves here. However, if you are the creative type there are many ways in which you can create some fantastic bookshelves such as the plane which is for more advanced parents.