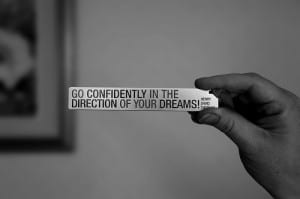 Up until this past year I have never been one to have a clothing fetish. I honestly just couldn't understand some women's obsessions with shopping for clothes. I always felt just fine in my jeans, boots, and plain top. No need for me to "waste money" on clothing.
Last year I got a new job, this time I wasn't hiding out in an office all by myself. I was representing a company and interacting with potential customers. I had to dress nice. I remember the week before I started the job, my mom and I went clothes shopping. I was so used to dressing bland and just blending in that I literally felt uncomfortable in everything.
I managed to pick a few outfits. They were by no means flashy but they were much more sophisticated than my normal attire . My first day on the job was full of nerves. I was in a new place with new people and wearing clothes that were outside of my comfort zone. I fidgeted the entire day.
By the second week I started to adjust to my new wardrobe, and strangely enough I started getting excited about dressing up. When I put on my nice clothes I felt more in control, the clothing had started to become my instant confidence booster. If I looked the part, I could surely play the part. And just like that my love affair with clothing began.
Now I have become a designer clothing bargain shopper. Heading to upscale consignment shops every other weekend has become one of my new hobbies. I sort through racks just looking for the hidden treasures. It's amazing just how good you can make yourself look by getting a new wardrobe. And the great thing is that my new wardrobe is full of high dollar clothing that I got for less than the clothing you would find in a JC Pennys.
My Favorite Places to Shop
Consignment- Snooty Fox for all of you Ohians and Kentuckians -Seriously awesome finds here!
Department- Gabriel Brothers this is where I get all of my basic clothing, kids clothing, socks etc. The majority of their shirts are in the $2.99-$6.99 range. You can't beat their prices for new clothing and they have a lot of nice, inexpensive houseware items also.
Where do you find good deals on clothing?
You can go to the website calonmedical.com to get quality content on the treatment of erectile dysfunction and find out where to buy quality drugs.