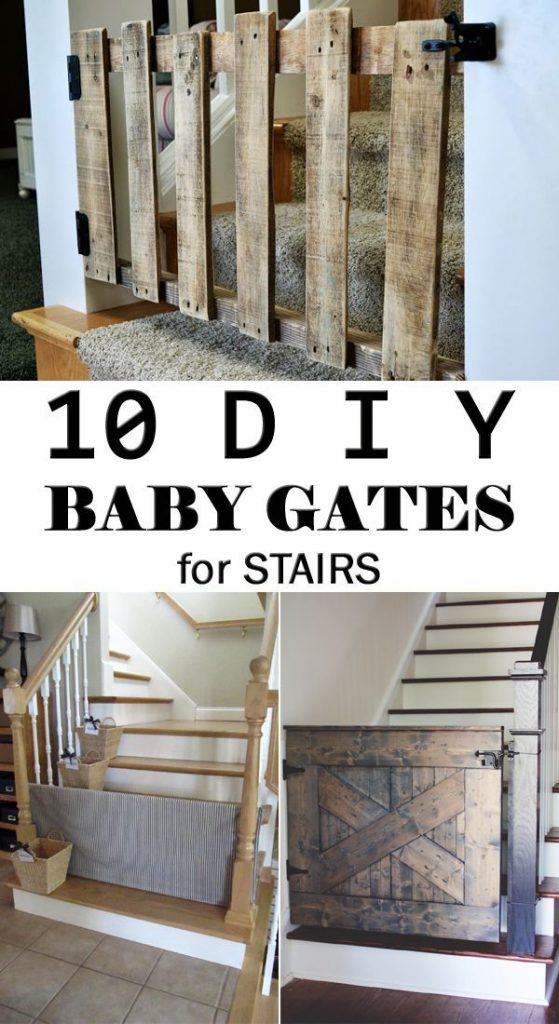 There are many amazing DIY baby gates you can create to make your home look stylish without costing an arm and a leg. Many baby products we see on the market now can be quite ugly to look at especially baby gates. As we all purchase them you would have thought that someone would have created more decorative ones.
Read: How to Create a Budget (Plus Free Budget Worksheet)
DIY Baby Gates
In this post, we will be showing you creative and stylish baby gates to fit your home. With these tutorials, you can create amazing DIY baby gates to really fit in with the decoration of your home. Right, let's get to it here are our lists of the best amazing DIY baby gates you can create.
Half Door
This half door is a simple way in which you can create a baby gate. Just by simply cutting a full-sized door in half and adding latches you've got yourself this stylish baby gate. This door gives you the appearance of a dutch door which is a great way to keep your little explorers safe. Follow the simple steps of how to create this amazing DIY baby gate at Pine and Prospect Home.
Pallet Gate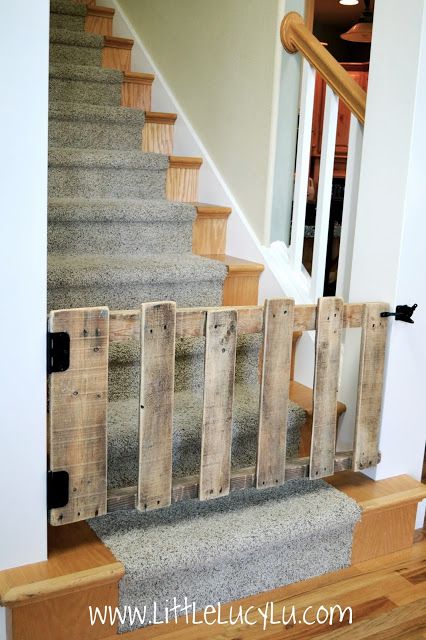 There are always ways in which you can put pallet boards to good use and this is one of them. Pallet gates are a good way to keep the cost of your baby gate down and require minimal contraction in order to do so. When constructing these amazing DIY baby gates be sure to check how big the gap is between each slate. In order to abide by safety requirements they should be no bigger than 4 inches.
Why not check out Little Lucy Lu for more DIY crafts and projects.
Barn Door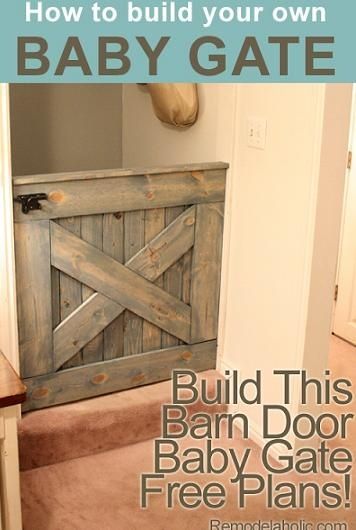 Barn doors are stylish and functional. These amazing barn doors add to the space and really make your home look stylish. With more characteristics, this barn door is as functional as a traditional baby gate. Check out the full tutorial at remodelaholic.
Sliding Gate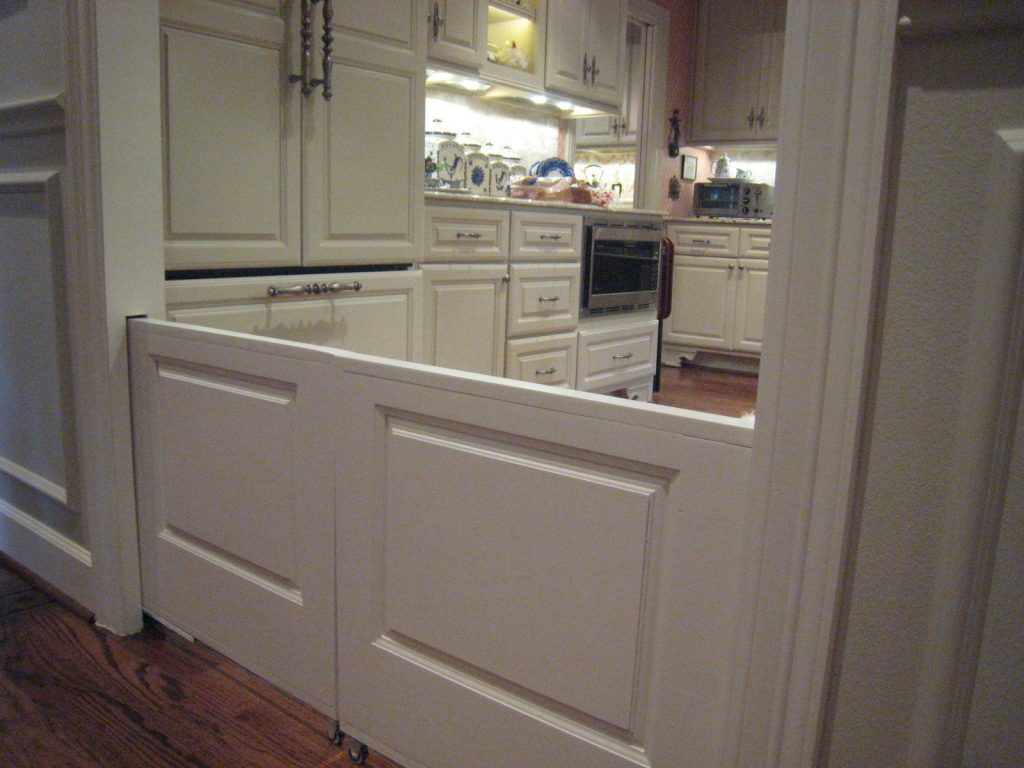 Sliding gates are awesome when it comes to DIY baby gates. These are so great as its a non-permanent solution and can be removed when no longer needed or even transferred to another area of the home. However, these sliding doors are not recommended to be fitted at the top of stairs but they can be used at the bottom to stop those little feet from climbing up. These gates really look sleek. Check out the full tutorial on Emilyanninteriors
Fabric Baby Gate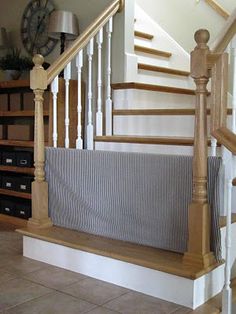 Once again these stylish baby gates made from old fabric are easy and fun to create. They are also a non-permanent solution that can be transformed or removed at any time.
Check out Sew Many Ways for more DIY ideas.
Plexi-Glass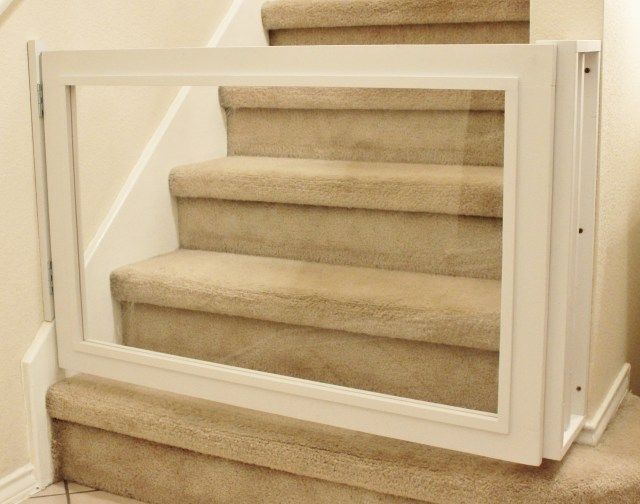 These Plexi-glass baby gates are simple yet practical. If your a minimalist and just want to create something that does the job this is the best baby gate design for you. With simple and easy steps you can create your very on plexiglass baby gate within minutes.
For more home makeover ideas visit Chris Loves Julia.
Plywood Baby Gate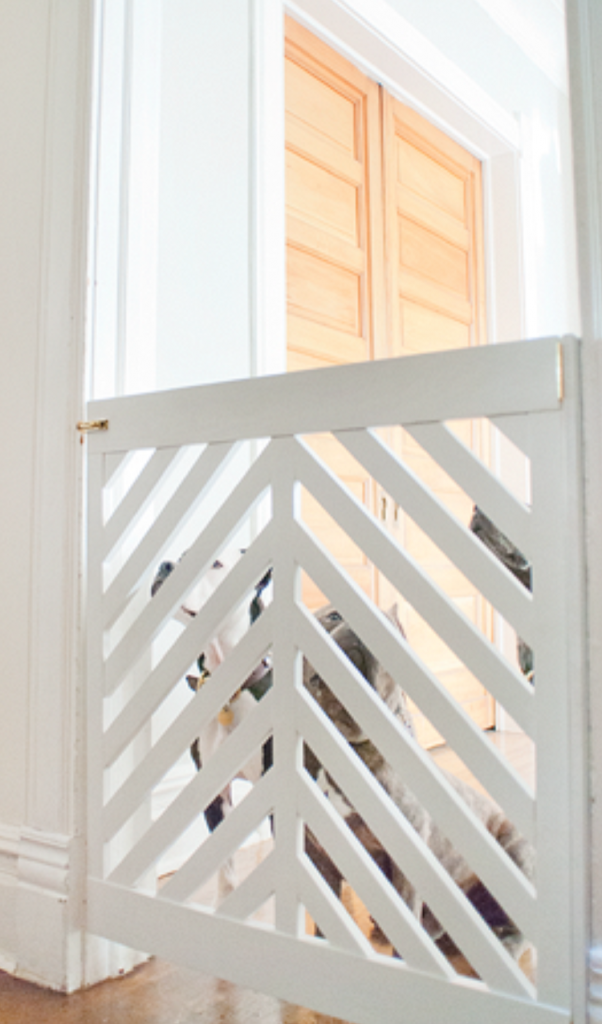 Don't you just love the sleek and stylish look of a plywood baby gate?. Although this gate is white from experience white does not go well with mucky toddler's hands. As these are custom made they can be easily pained to match the decor of your home.
Experience more design ideas head over to farmhouse living.
PVC Pipe Gate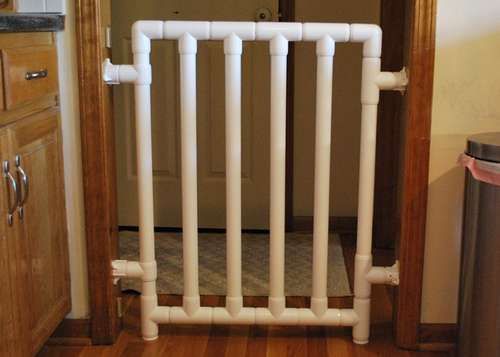 PVC is a great way to create a baby gate, the material is lightweight and easy to use. All you need to do is cut out some pipes to the correct length, assemble them together, and add some hinges and latches. You now have yourself an amazing DIY baby gate.
Head over to Instructables for more DIY, craft and cooking ideas.
Amazing DIY Baby Gates- Conclusion
As you can see there are many ways in which you can create amazing DIY baby gates. Just because you need to make your home secure for your little one does not mean you need to compromise on the decor of your home.
If really can't stand the thought of creating your own DIY baby gate. We've got a great list of baby gates you can purchase with the click of a button. Check out our top baby gates!