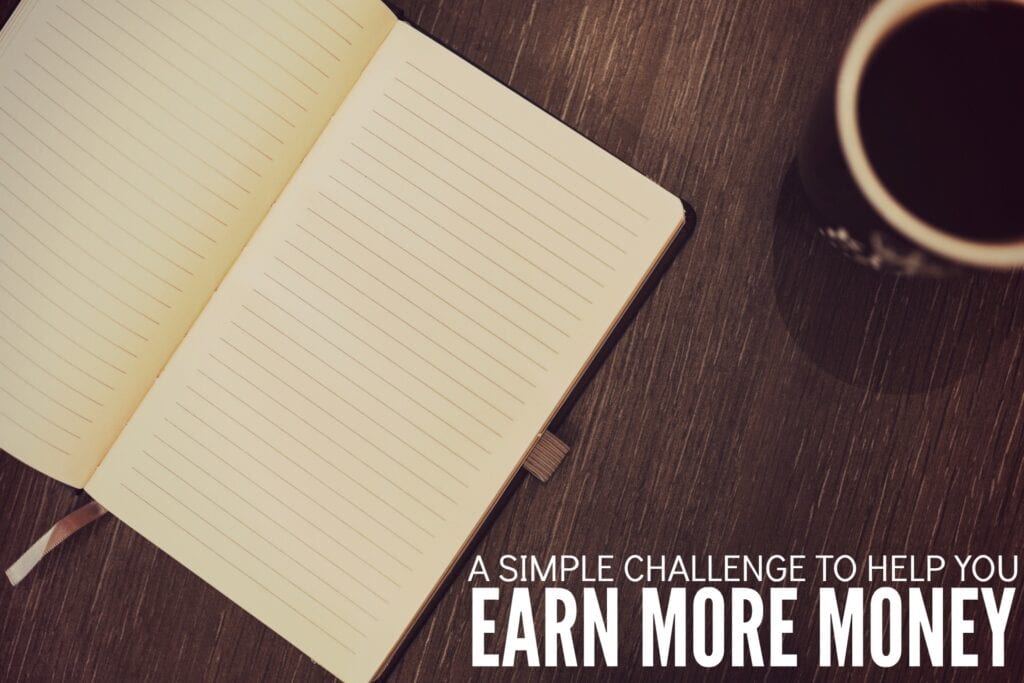 The other day I told my mother that I no longer felt motivated by money. She gave me a weird look and asked "What happened to you?"
I think the truth is I constantly need to feel challenged.
Earning money just for the sake of earning money isn't fun. Feeling challenged in some way is fun and money is the byproduct of that.
Plus you guys, I need an animal barn. Like as soon as I can possibly get one. Those things aren't cheap and I'm not willing to go into debt for one. So, I've got to start aggressively saving again while still meeting my other goals. (Like paying off my mortgage early and keeping the investments going.)
I've found the best way to save more money is to earn money.
Here's How the Challenge Works
The challenge is super simple. Pick an amount of money you'd like to earn each day and then do something to earn it.
Your earnings don't have to be immediate. (More on that in a minute.)
For me, I'd like to set the goal at $200 per day. That's challenging but still achievable. You need to pick a goal that's a good fit for you. If you're just starting out it may be $20 or $50 per day. If you're well established it could be $1,000 per day.
There's no right or wrong here.
Some Examples for You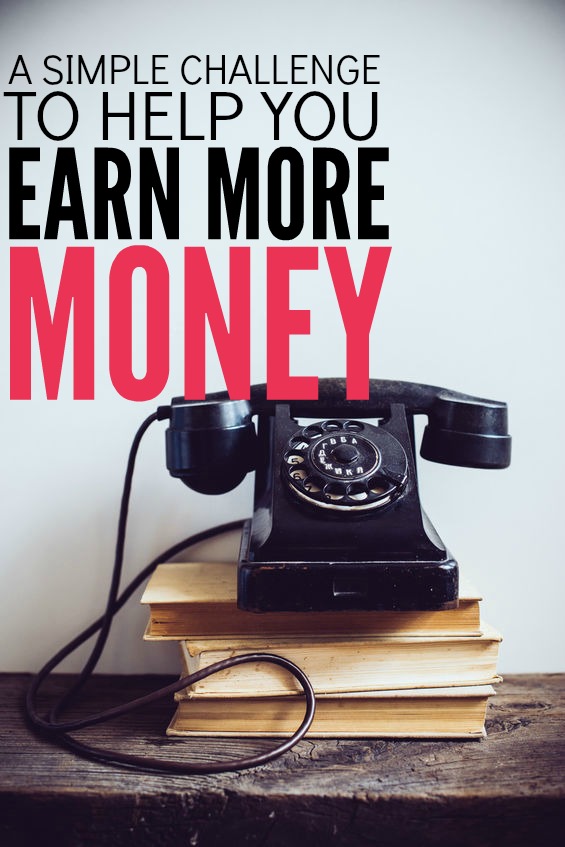 For many of us immediately earning that amount of extra money each day is a stretch. So the goal doesn't have to be immediate income.
You just need to do something every day (or every week day) that has the ability to eventually produce you that set amount of money.
Example # 1 – Freelance Writer – The goal is $50/day. The first few days pitch your services to five potential clients who may eventually bring you your $50. Once you land some clients do at least $50 worth of work each day. Before the work runs dry pitch more prospects.
If you keep doing this consistently you will end up with WAY more than $50/day worth of work.
Example # 2 – Furniture Flipper – You set your goal at $75 per day. Find a great piece of furniture on Craigslist for $50. Buy it, do some minor repair work, turn around and list on Craigslist again for $150 and sell it after a little negotiation.
You reinvest your profits, find other great items, and go back listing at least one thing per day that could earn you that $75.
(Here's some proof this is completely possible.)
Example # 3 – Direct Sales/MLM Member – Day one contact at least 10 people who could eventually bring you $100 in profit. Day two work on your social media plan that could bring you $100 in future profit. Day three consider setting up a blog that could help people find you. Day four host a party and demonstrate how your product works. Day 5 write an awesome blog post.
Example # 4 – Blogger – I know there's a lot of interest in blogging. If it's something you're interested in you can mix this with other ideas too. Day one you spend 3 hours writing a long, informative post that could eventually bring you $100 in ad income. Day 2 you work on social media so more traffic comes to your blog. Day 3 you pitch companies for sponsored posts. Day 4 write a guest post for another blog. Etc.
Here's a list of some things I could personally work on for the $200/day:
Write $200 worth of freelance articles
Write long blog posts that I think would do well for the long term
Finish up my eBook that's been sitting on my hard drive forever
Find a company I like to sponsor one of my posts
Try to find something on Craigslist to flip (I'm considering starting this type of side business with my brother.)
Okay, the truth is I haven't thought of every single thing I can do yet, but that's part of the challenge. It's what makes it fun. You have to really think about how you're going to reach that goal each day. And while the benefits may not immediately come your future self will be thanking you tremendously.
The whole point is to just take action! Do something every single day to get you closer to your goal.
Are you up for the challenge?