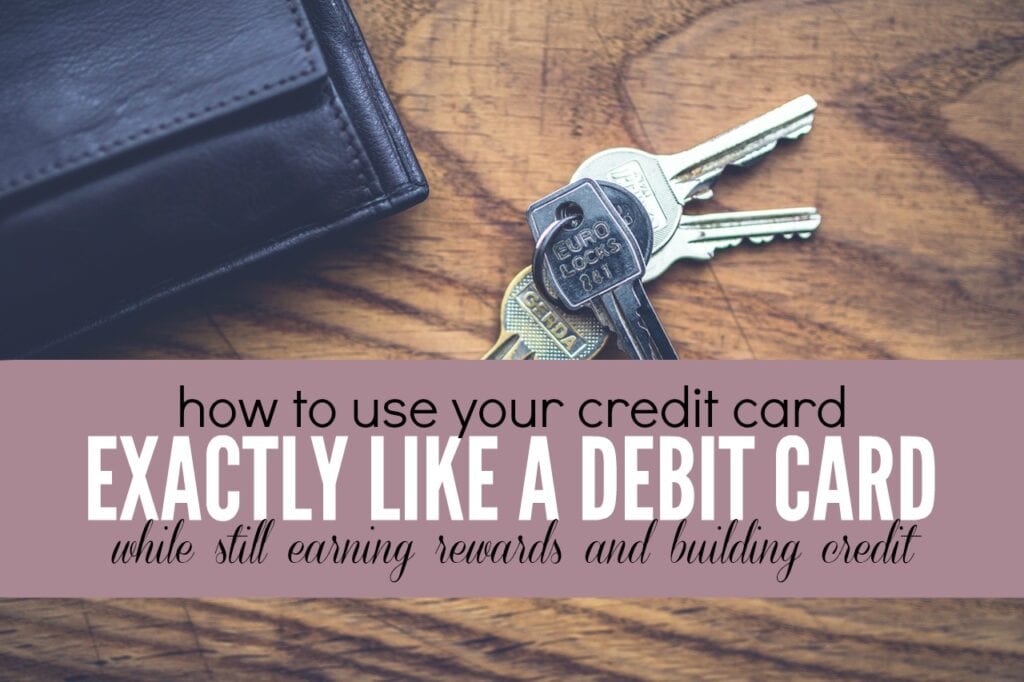 Using credit cards for their rewards, also known as churning, is something that has become a huge personal finance trend in recent years. I'm one who's always taken a stance against it since the risks seem to far outweigh the rewards.
While I do use credit cards minimally I've always been cautious about overdoing it as I don't want to put myself in a position where I can't pay my bill. Not to mention, there's been studies proving that using a credit card causes you to spend more money without even realizing it.
But now there's a solution to this – a way to use your credit card EXACTLY like a debit card while still reaping the benefits of building credit and earning rewards. And I'm seriously in love with the company who has made this possible.
That company is Debitize. Here's how they work.
(Full upfront disclosure: this post is sponsored by Debitize which in no way affects my appreciation and support for what they're doing. I seriously think the services they're offering are great!)
How to Use Your Credit Card Like a Debit Card with Debitize
Debitize works on automation. They ensure that your credit card bill is paid each month by treating your spending like you would as a debit card.
Here's a rundown of how it works:
You link up your bank and credit cards. (You can link up multiple credit cards but only one bank account.)
They create a Debitize bank account on their end.
When you make a purchase on your credit card they will take money from your checking account in the amount of your credit card purchase and put in your Debitize bank account.
You record your credit card purchase exactly like you would with your debit card purchase.
When your credit card bill is due they pay it for you from the Debitize account.
That's it. Simple but effective and totally free!
Signing up is easy to do. You create an account, link your cards and banking information and you're good to go.
**When creating an account you may have to upload a recent credit card statement. This won't be the case for 90% of users but is a temporary fix while Debitize is switching their billpay API .
If you're worried that Debitize may overdraft your checking account, they won't. In fact you can even set minimum balances on your account and they won't draw past them. In the event that you spend more on your credit card than you have in your bank account they will make multiple transfers from your bank account when money is available to catch up.
However, you can completely prevent this from happening if you record your purchases just like you would do for a debit card. That's your part in all of this – treat your credit card spending the same way you do your debit card spending and they will handle all of the rest.
Also, for the worriers like me you can have all kinds of notifications sent you about your credit card spending.
I think this is a great service for anyone who is looking to build credit or earn credit card rewards without all of the risks normally associated. It's also great for anyone who just wants to make sure their credit card bill is always paid in full and always on time.
If interested in checking them out, you can sign up for a free Debitize account here.
How do you handle credit card spending? Would you use a service like Debitize?
This post is created in partnership with Debitize. All opinions are mine.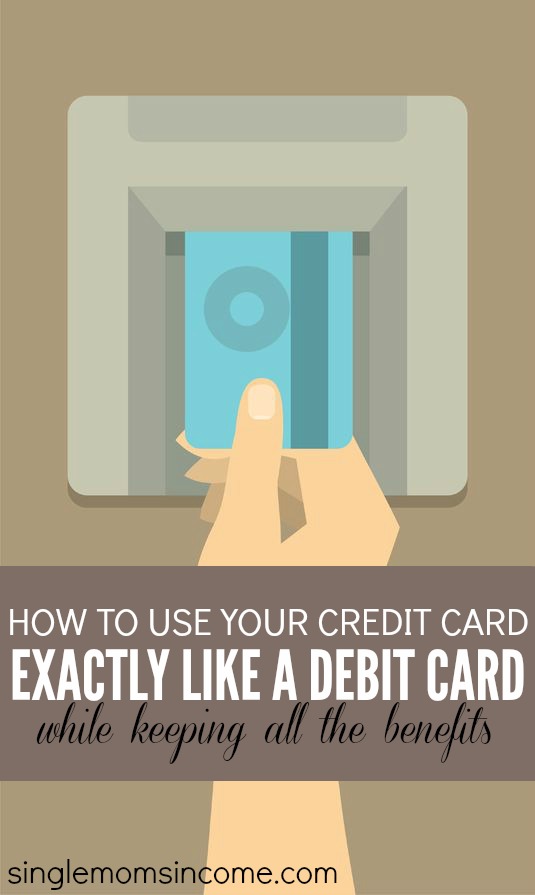 Photo Credit: marrishuanna / 123RF Stock Photo