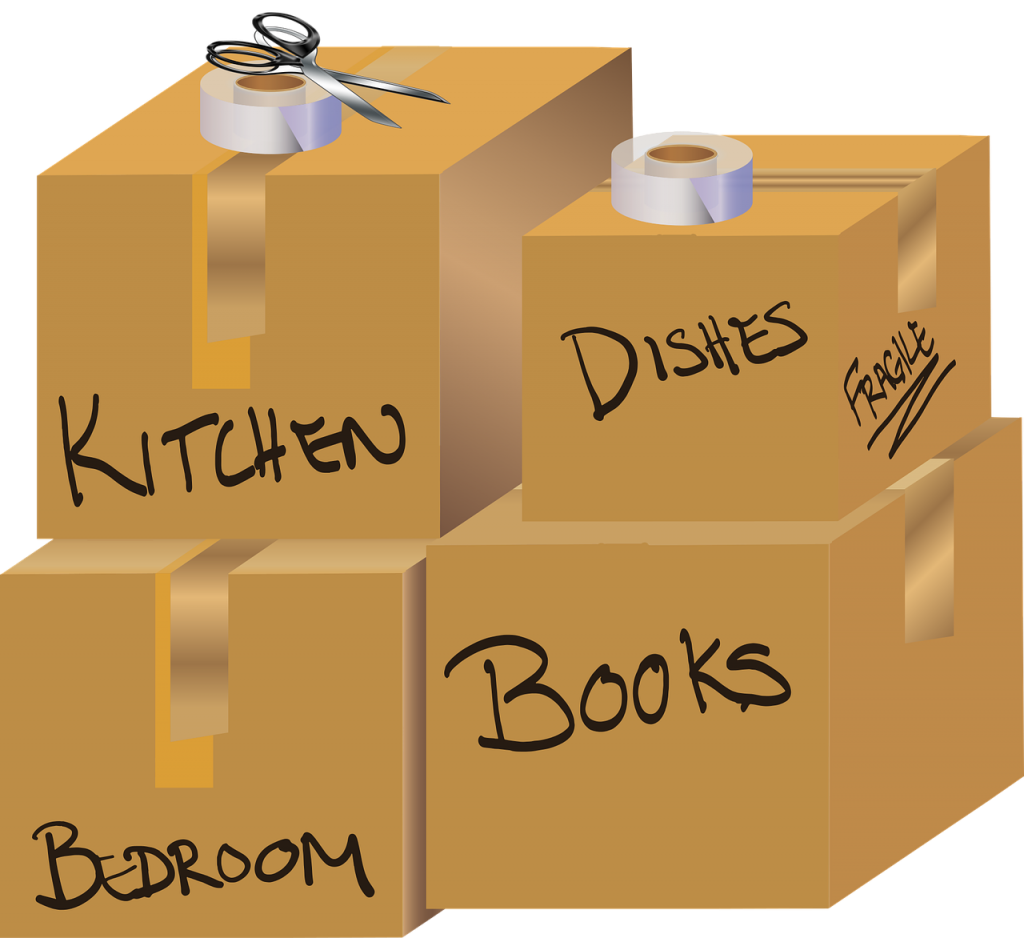 We've all been told that moving home or relocating can be very stressful. This is defiantly the case. Whether you're moving to a new town or just down the road you'll definitely come across some unexpected turns. Furthermore, in this post, we will be giving you tips on saving money when relocating.
One of the main dilemmas we all face when relocating is the high moving costs. These costs can make the whole process more stressful.
Saving money when relocating
There are many ways in which you can make your journey easier. If you're looking for cheap ways to relocate don't be discouraged by what you hear. It will be a long journey ahead but we're here to help. If you follow our tips below you'll be able to save money on your move across the country.
Saving money and time relocating
Organizing your time can be one of the cheapest ways of relocating you can tackle. By saving time you'll be saving money as you will be utilizing every hour of the day. Starting by freeing up more time in your schedule will enable you to save time and even have a rest during the day. It's best to start early and create a timetable or calendar so you can stay organized and less stressed. By sticking to a schedule you'll be using less time and less money will be wasted.
Keep an essential item box
While you're moving it can be very easy to lose essential items especially if you're not organized. Keep a large container or box with essential items such as medicines, toiletries, and documents. You'll also need to keep packing tape, pens, markers, scissors, and paper aside to continue packing. This is a great way to prevent you from wasting money on buying items you cannot find. When I was moving house I kept loosing my brown tape. By the time I had moved into my new house I had 8 half used tape roles.
Move less stuff
This will probably be the tip that saves you the most money when you move. It's best to pack the items you'll use again and ditch the junk. On moving day the weight of your items or packages will determine the overall cost you will pay. You may even need to higher a bigger removal van if you have too many items to move. You can make money from selling items you haven't used for over a year.
Why not hold a Garage sale by sorting out the keepers and the non-keepers. You can even sell your unwanted items on websites such as eBay and Amazon.
Get free moving boxes
When moving it's best you use cardboard boxes for many of your items. We can all get carried away with storage boxes but they can cost you a fortune. Even cardboard boxes have proven to be a huge expense however you can get them for free and is the most cost-effective of all the tips.
You can start by asking friends who have recently moved home for their old boxes and even businesses that recycle a lot. Grocery stores and hardware stores tend to recycle a lot of cardboard and would be happy to donate them to you all you've got to do is ask. Just think of what you'll save along the way.
Hire a truck and self-move
If your moving on a budget its important you weigh out your moving options. You need to look for the cheapest and most convenient option for you. On average moving form city to city can cost you as much as $4,000 to use a removal company. It can also cost as much as $2,000 to move in state. The best way to move would be to hire a truck yourself and get some help from friends and family.
When you hire a truck you need to really think about the amount of stuff you have to move. If you hire a small truck you may need to make multiple trips which will cost you time as well as high fuel costs. The same would apply if you book a truck that's too big as the fuel cost will also be high.
Don't buy until you've settled in
When you move into your new home it can be very easy to get carried away in decorations and Purchasing new items. It's best you give you self time to settle in and unwind before heading to the shops. Open your up your boxes from your old place and see what you have as you may have forgotten what you've packed. You don't want to be overspending in the shops and purchasing items you already own. The only store we recommend you travel to is the grocery store as you'll definitely need food supplies.
READ: 16 Smart Ways To Save Money On Groceries.
Pick the best time to move
When moving homes you need to select the best time to move. If you book your move early you'll be given an early booking discount from many removal companies. Another great way to save money is to book during off-peak times which are usually between September and May. Removal companies can give you as much as a 30% discount during these times.
Top Tip: Avoid moving during holidays, weekends, and at the beginning and end of each month.
Check out Compare my move where you can get comparison quote from a number of removal companies across the US.
Pack a cooler
Out of all of the money-saving tips, this is my favorite. When you traveling it can be very easy to forget to drink or eat. I get very thirsty and love being able to drink without looking for a store to buy one from. Pack enough food for breakfast and lunch such as crisps and sandwiches. This will mean all you need to do is stop for dinner and hopefully by then your all done with the move. Always remember to keep hydrated.
Clean as you pack
When your packing tackle one room at a time. Once you've packed everything in that room clean the room before you start on another. By cleaning on the way you'll be more efficient. If you decide to pack everything first you'll most likely become tired and feel like hiring a cleaner which can be very expensive. If your renting cleaning is one of the main requirements for receiving your security deposit back.
Label your boxes
Once you've moved into your new home it can be very difficult to find items you need. Instead of searching through countless boxes many of us decide to go out and buy items we already own out of laziness. As you pack if you label the room in which the box belongs to it will be a lot easier to unpack. You may also want to keep an essential box that has items such as toilet roll, toothpaste pj's, etc in case you finish moving late and just want to head to bed. This is a really good way of saving money when relocating.
Enjoyed the blog on Tips on saving money when relocating? check out 10 Ways To Save Money On Your Cell Phone Bill.