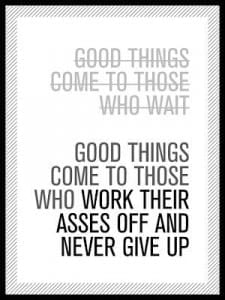 Talk about a busy week! I feel like I have been going non stop this week – but I'm not complaining either!
The county fair is setting up in town this weekend. I have thought about taking the girls at some point but it is so unbelievably expensive that I am kind of dreading it. Right now I am a bit undecided.
Also, I hadn't told you guys yet but I have been dating! I took a leap of faith and am really glad that I did. I was so nervous about putting myself out there and even more nervous about how my girls would react, but everything has went smoothly. Likely more on this another day.
Good Posts From the Week
I have to say that Holly's post No One Can Own Me: A Rant really hit home with me. I get one week of vacation per year, no benefits whatsoever, no sick pay, and no vacation days. I kind of feel like I am getting the short end of the stick but maybe my situation really isn't that uncommon. Either way I think employers need to realize that their employees have lives outside of work.
Other Great Posts:
Other Places You Can Find Me:
Freelance Updates
Ok, so this was by far the busiest week I've EVER had in my freelance life. And, I am still trying to wrap my mind around this but I made more money in this one week than I did the ENTIRE MONTH at my day job. The entire month! (Keep in mind I don't make a whole lot at my day job.) Never the less I am still in utter shock mode.
So, for that $800 online income goal? It's blown out of the water. I don't see every week to be like this or even half as good. Everything just came together all at once this week. I even turned down a job because I didn't have enough time to fit it in this week. Ugh.
Please forgive me for not having freelance job openings posted this weekend. I am still up to my eye balls in work. The girls are tucked in bed so I need to get back at it. I'll have jobs back up next week.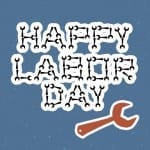 Have a wonderful, wonderful holiday weekend! Be Safe!