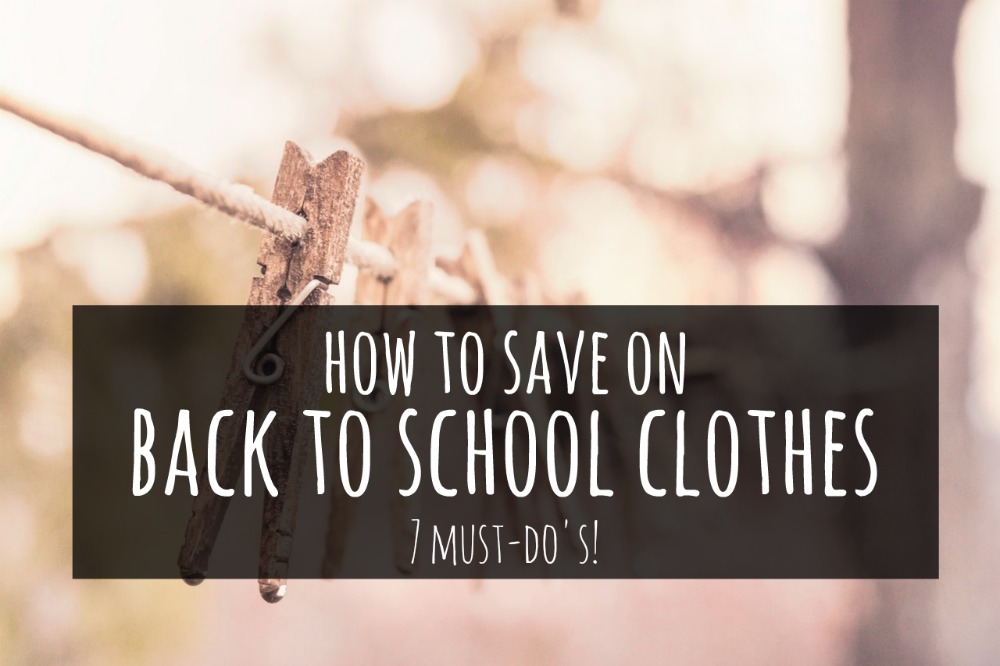 It's hard to imagine that for a large portion of the country kiddos will head back to school next month. It feels like summer has flown by and here we are gearing up for the back to school season.
One thing that always comes with back to school is shopping.
As a kid I always loved visiting the mall and picking out a few new outfits. As a parent I also want my kids to enjoy back to school shopping, but on a budget.
If you want to make your dollars stretch here's how to save on back to school clothes.
Take Inventory
It's quite possible that your kids may already have some of what they need to start the school the year.
My oldest daughter hit a major growth spurt last January. In one months' time her jeans became high-waters and no longer fit. I had to purchase the next size up, which happened to be a bit too big.
At the time I had caught a Children's place sale and bought five pairs of jeans, all under $10/piece. Those jeans were only worn for a few months. (She wore only shorts during the summer and much of the spring.) So for her we already have several pairs of jeans that still look new and fit her perfectly – no need to buy in this area.
My youngest daughter is still wearing the same size clothes as she did last year. However, since she wears leggings almost exclusively we're not as lucky in the no-buy department. When she finds clothes that she likes she wears them over and over and eventually wears them out. For her, new pants will be on the list.
Set a Budget
Without a budget you're going to spend more than you'd like. There's really no way around it.
The only way to ensure that you don't overspend is to set a budget and stick with it. And don't look at the budget as restrictive – it can actually be quite fun to hunt down deals that stay within your spending limits.
I recommend setting a budget per kid. (And yes, the budgets can be slightly different per child if one child still has many of the items he/she needs.)
Buy Used
It's common practice to rush to the mall for back to school shopping but you shouldn't overlook buying used. You can get SO MANY used items that look brand new or close to it.
In fact, I find that I get much higher quality clothes by buying used. For instance, I regularly by designer name clothes at ThredUp for the same amount I'd spend for brand new, off brand clothing. The clothes always look brand new and last so much longer!
While it might take a little work to find used clothes that your kids like and are a good fit, it's worth a try.
Here are some place to look:
ThredUp <<< Go through this link and we'll both get $10 to spend.
Yard Sales
Facebook
Time Your Shopping
Once you have your list you'll need to time your shopping. Many stores run sales at different times. If you specifically know what you need it'll be easy to wait until you can get a rock bottom price.
And don't forget about tax free weekends! Most states will let you bypass paying sales tax on school supplies, book bags, clothes, and laptops, up to a certain amount. Tax free weekends normally take place at the end of July to the beginning of August. Be sure to check in advance so you don't miss on these easy savings!
Let Your Kids Help Pick Out Their Clothes and Shoes!
If there's one mistake I've made over the years it's not letting my kids pick out all of their own clothes. There are times where I'll see a sale online and purchase a few outfits only for those outfits to sit in dressers collecting dust.
My kids are much like me – they like what they like and wear the same few outfits over and over.
If you notice that your kids, too, always fall back on a few options it's super important to involve them in the purchasing decisions. They'll be much more likely to wear their clothes if they picked them out.
Check Online Coupon Sites/Blogs
I'm a big fan of checking deal blogs around major shopping seasons. A word or warning though – these sites showcase a TON of different deals. Stick with your budget and your list. Only buy things that you actually need.
Remember a deal isn't a deal if you don't really need it!
Here are my favorite deal blogs to check out:
Use a Cashback Site
And lastly, before you make a purchase online use a cashback site. Doing this is such an easy way to save money but can often be forgotten.
I use TopCashBack. I've done the research and TopCashBack almost always offers better deals than the other cashback sites.
Combine for Maximum Savings
Getting everything your kids need can be done on a budget, I promise! If you combine these strategies it's totally possible that you'll surprise yourself with money left over.
If there are any special strategies you use to save on back to school shopping I'd love to hear in the comments!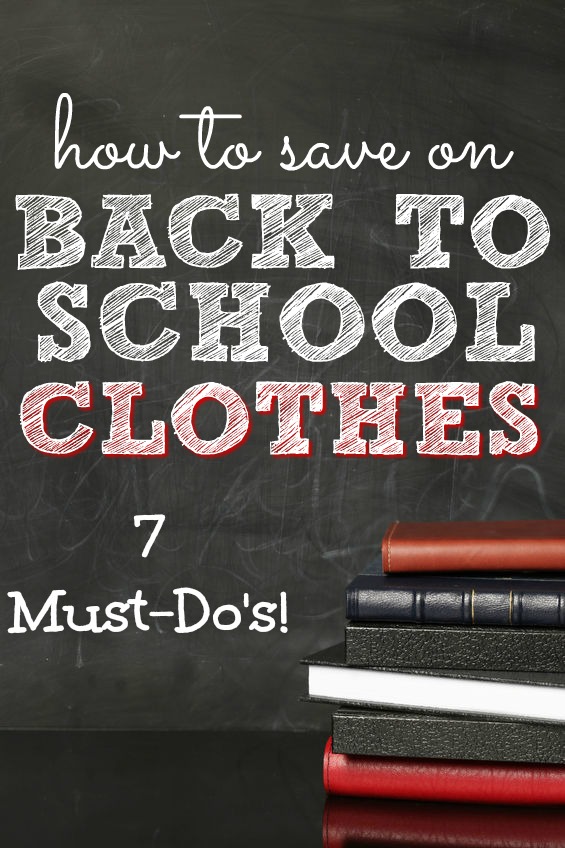 Photo Credit: ssilver