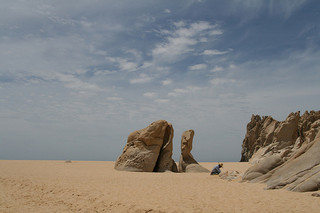 No one ever goes into marriage thinking "I wonder how long this will last?" Marriage is a holy union, a vow to the person that you are so deeply in love with that you will always be there. So what makes things go so wrong?
Divorce runs deep in my family. My great grandparents and my grandparents on my mother's side are the only family members that  I have who married one person and stayed married to that one person. My parents divorced, all of my family on my dads side have been married more than once, and now me.
My Parents & Divorce
 I always considered myself to be pretty lucky growing up. All of my peers seemed to have to take turns visiting mom and dad while I could go home to both of my parents. As a young child my parents relationship seemed to be pretty healthy, but then again I had nothing else to compare it to.
As I got older I began to realize that my parents relationship wasn't as solid as I had thought it to be. Communication was pretty much obsolete and the two were as different as night and day.
I was fifteen years old when my parents got divorced.  The communication barriers between them had progressively gotten worse, the fighting grew, and the relationship became unhealthy. It shattered my world!
Growing up I would be what you would have considered a "goody two shoes." I was very close to my mother, would never even dare tell her a lie. I was very academic pulling straight A's all through out school and participated in activites such as the academic team and cheerleading.
Little did I know that my world was going to be turned upside down. When my parents divorced my Mom wanted my Dad to keep the house and she moved into a low income apartment. I come from a very small country town and let me tell you if there was a projects in my town, the apartment complex she moved into was it!
I began to be exposed to things that novulnerable teenager should have been. Every night people just stood outside their apartment getting completely trashed. Drugs, alcohol, violence – it was all there.
In the beginning of the divorce I stayed with my mom the majority of the time. I was no longer sheltered and little by little I began to adapt to the people surrounding me. It seemed my parents priorities ha d shifted. My brothers and I were no longer their main concerns, instead it felt like they were catching up on lost time seeing as they had gotten married and started a family so young.
I clung to my brothers.
I don't want to get too into detail on the things my parents did in fear that they might read this. I can now accept the fact that they were lost. They were starting their life over and they made mistakes. I am happy to say that despite the mistakes that they made I know they are both regretful. I am close with both of them and love them to death. However, I will tell you how this affected me.
It was hard for everyone. I was at a vulnerable age, my parents were vulnerable and I pretty much got to do whatever I felt like doing. All that I wanted was for someone to really care about me and love me. I took this from one of the first people to offer it from me….I joined the wrong crowd.
The next couple of years were bad. I skipped school very, very often. I would run around partying nearly every night and I would stay gone for weeks. I did whatever I felt like doing. My Ivy league college dreams flew out the window and before long I had to homeschool just to graduate.
About a year after the divorce both of my parents had picked up the broken pieces of their lives and were back on track. Unfortunately my wounds still weren't healed.
I partied, I did drugs, I hung out with some bad people. This went on until I was nineteen years old.
Then I met my ex husband. I went through a drastic transformation. When I was with him the last thing I wanted to do was party. He was a little older then me, he was responsible and respectable, and most of all he loved me. I started caring about finding a career, going back to school, and just being responsible in general. He made me so happy and life was great.
Two years after we began dating we decided it was time to get married and start a family. At the time I didn't realize that I was imitating my parents relationship.
I am going to stop this here. I will continue next week on my divorce. Why we thought it was best to end things now and what I am doing to ensure that my kids NEVER make the mistakes that I did.
Photo Credit