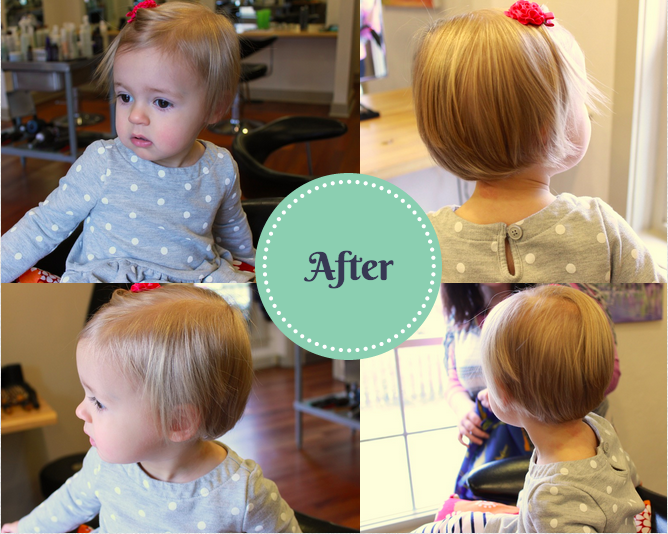 When you become a mother of a little baby girl you dream of the day you can start creating lovable toddler girl hairstyles. It all depends on the child however in my case by the 1st year I had enough hair to work with and create cute hairstyles. Baring this in mind some girls are born with a lot more hair than others. One of my friends for instance had to wait until her little girl was 2 years old.
Read: Cheap Easy Costume Ideas
Lovable Girl Hairstyles
There is one thing that remains the same no matter what age you start to style your baby girl's hair. Toddler hair is difficult to style. Not only will you be dealing with a toddler that won't sit still you're also dealing with fine delicate hair, bows, clips, and pins. Fear not we've got some lovable toddler girl hairstyles that you'll love and want to create each day.
Lets get styling!
Bohemian Twist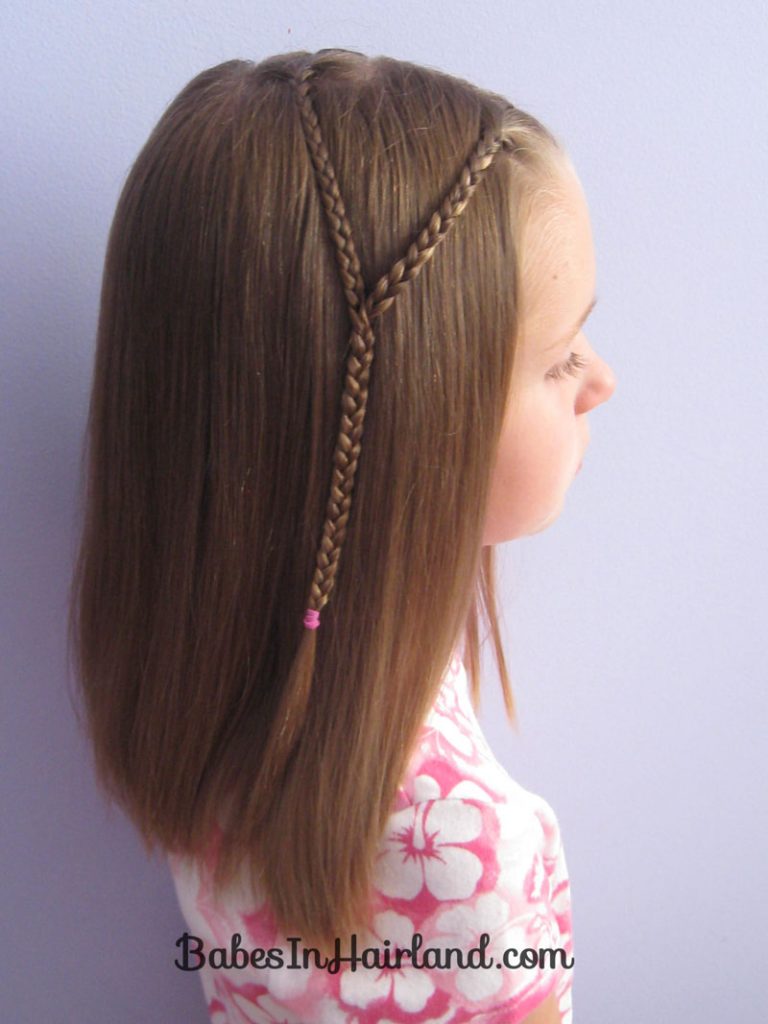 This popular hairstyle for toddler girls is also a hairstyle a Mom will love to create for her own hair. With this hairstyle, you'll be able to get all the hair from your toddler's neck and grab all the. baby hair into a cute style.
Top Tip: Get your babies hair wet before attempting this style!
Braided Side Ponytail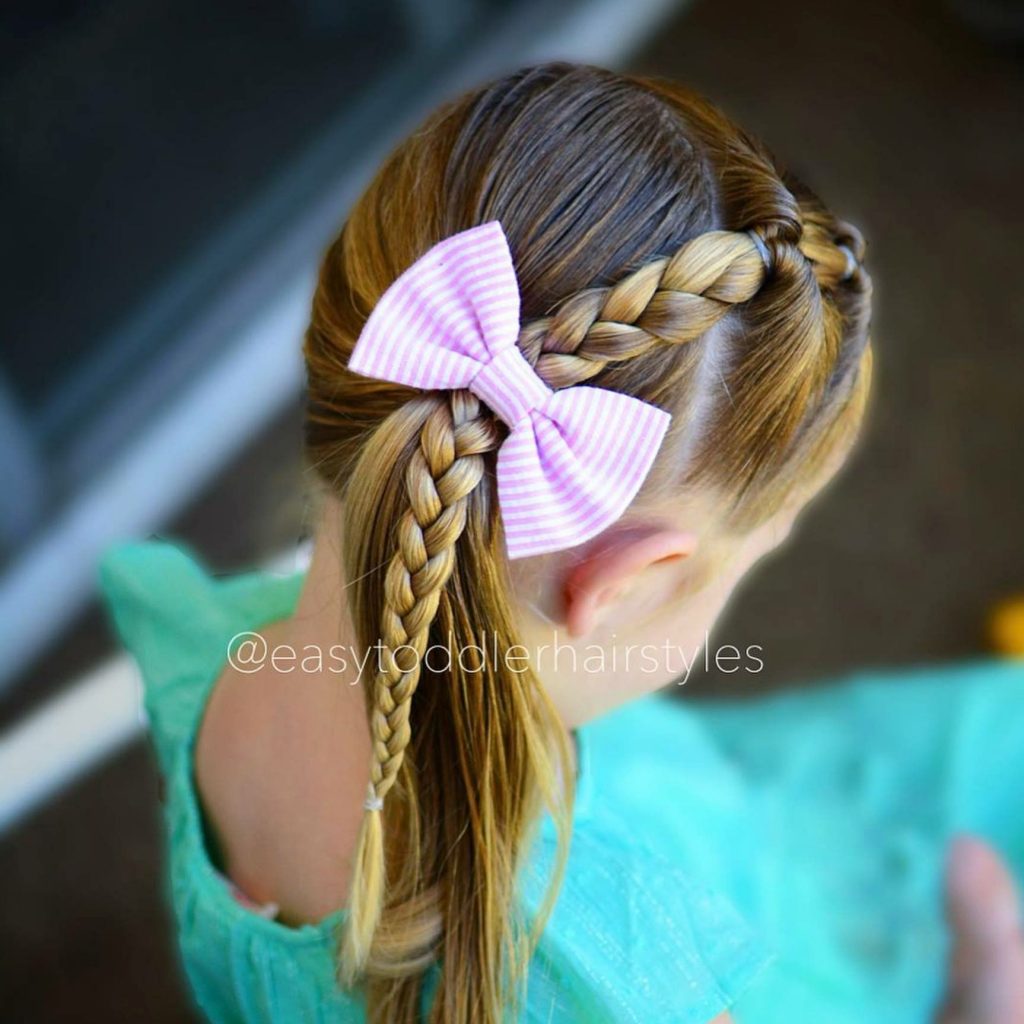 When you think of a side ponytail you may think of the 1980s. However, side ponytails are not just a thing of the past. The key to bringing this hairstyle up to date is by creating a braided side ponytail. In order to create this braided side ponytail braid the back or/and front section and gather the rest of the hair into an elastic band. This hairstyle will keep all the wispy hairs in place without sticking out.
Twisted Pigtails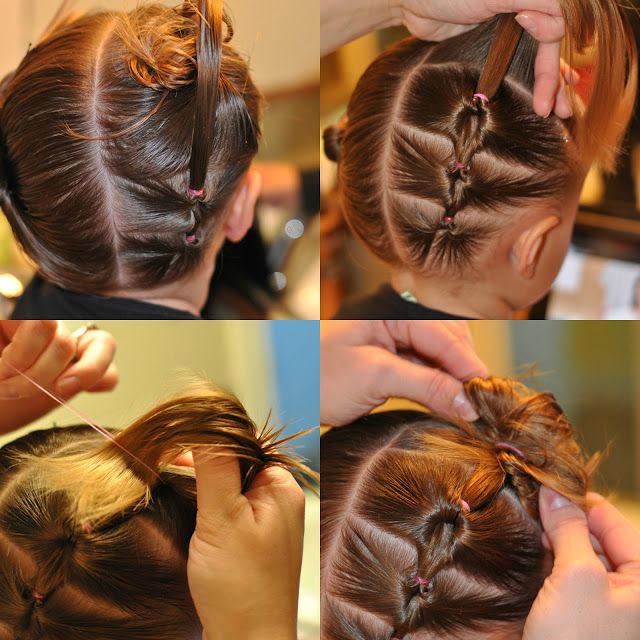 Twisted pigtails are a classic hairstyle for toddler girls and will never go out of fashion. With this style, you'll put a cute twist on normal pigtails making them even cuter. To create this lovable toddler girl hairstyle start by creating a parting down the middle by dividing the hair. Instead of smoothing back the hair into pigtails twist the hair. Even with uneven hair and lots of wisps, this will be a great hairstyle for any toddler girl.
Braid Into Bun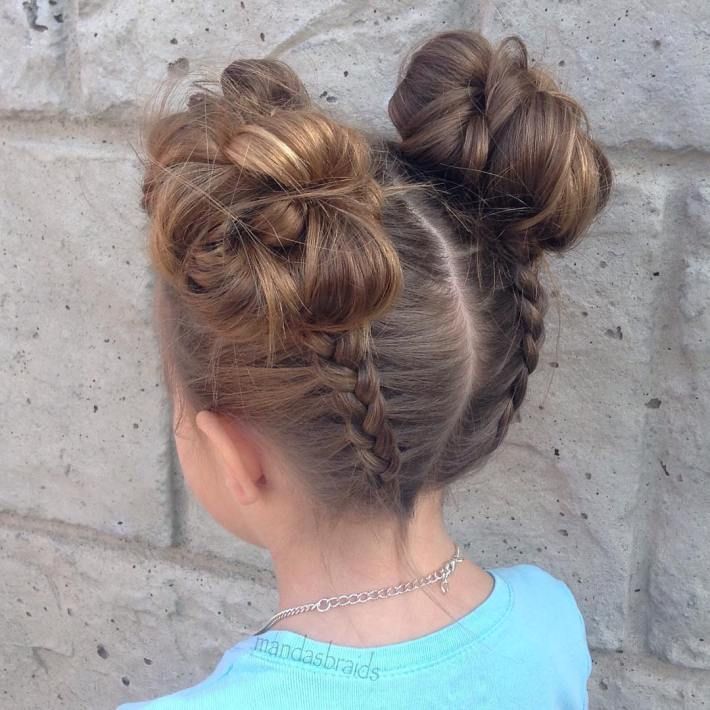 As long as your daughter has enough hair to create a bun, why not jazz it up by creating a braid in a bun. You can add a braid to the underside of the hair by creating an upside-down french braid. In addition, you then gather the rest of the hair and put it into a messy bun. It's as simple as that!.
Half Up Bun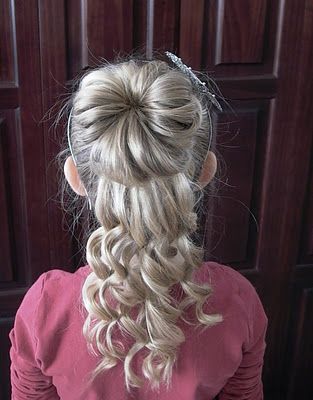 You may realize your toddler does not have enough hair to create a full bun or a messy bun. This makes this half-up bun a great option. It's as easy as grabbing the top section like you would to create a ponytail and turning it into a bun. You can create this cute look for a play date or even something a bit more fancy like a birthday party.
Soft Curles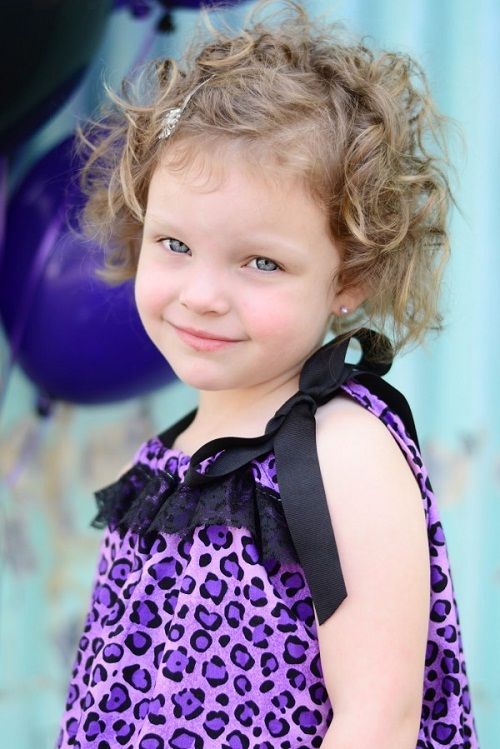 When you're born with curly hair you get to learn that your hair is not like anyone else. With curly hair, you can't risk chopping it too short as your head can appear to be triangle-like. It's also very difficult to travel to humid climate countries as your hair can end up looking frizzier than ever. It can be frustrating for toddlers with curly hair when it comes to styling. Even if your toddler has long hair it's hard to tell because of the curls, it can also end up looking messy. Instead of attempting to brush out the curls, you can simply pin them back with bows or clips. This will even hold the front hair back.
Turnover Ponytails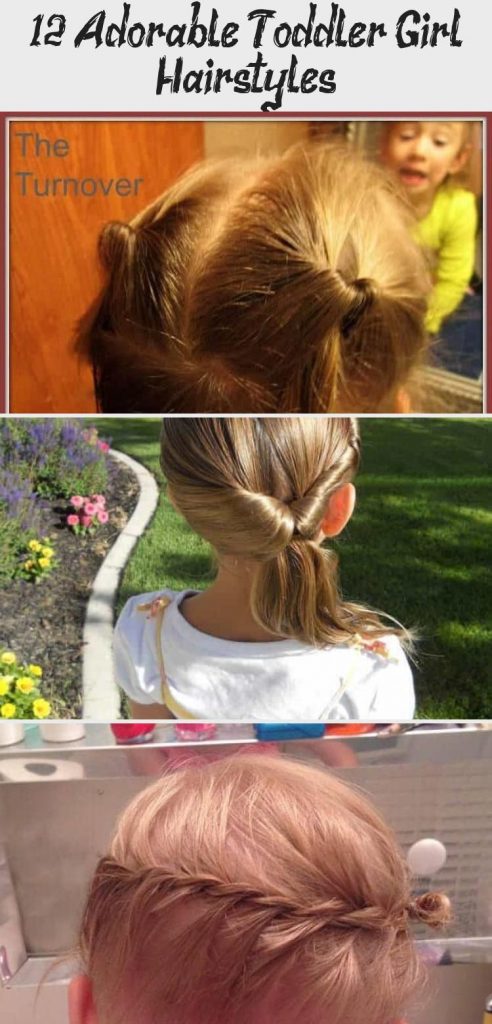 Talking about upside-down styles this is a double whammy. To create this adorable hairstyle make two ponytails high on the head and two turnovers just like in the picture above. This style can be created on long or short hair and really bring some style to a normal ponytail.
Topsy Tail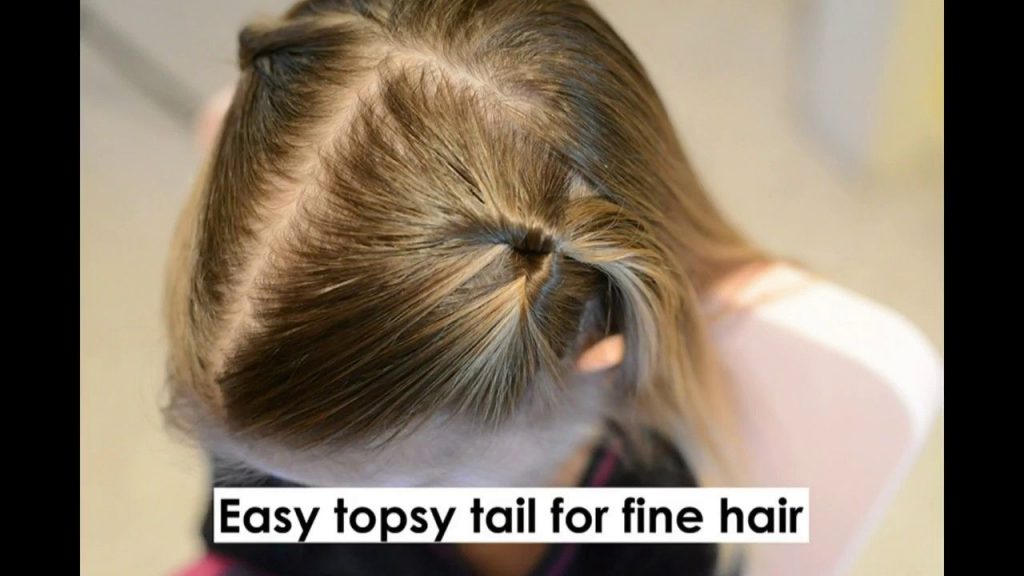 The Topsy Tail hairstyle is normally worn by many toddlers. Back in the day, you needed a want tool to create this style. However, this is not so much the case anymore. This hairstyle is a cute and functional way of styling your little one's hair. You just need to make a little pony hair and a hole within it above the elastic. Furthermore grab the ends of the ponytail and pull through the hole. Now your all done!
Banded Pigtails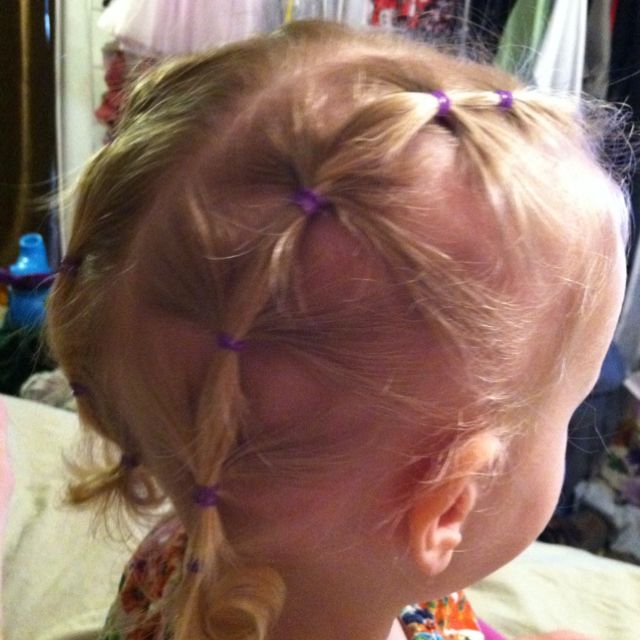 Banded pigtails are great if your daughter's hair isn't long enough to braid. Simple start with a pigtail at the top of the head and another right underneath that one. Keep adding pigtails all the way down until you run out of hair. Be sure to add all the pigtails together so that they are connected. This style is so strong it will even survive nap time!
Elastic Headband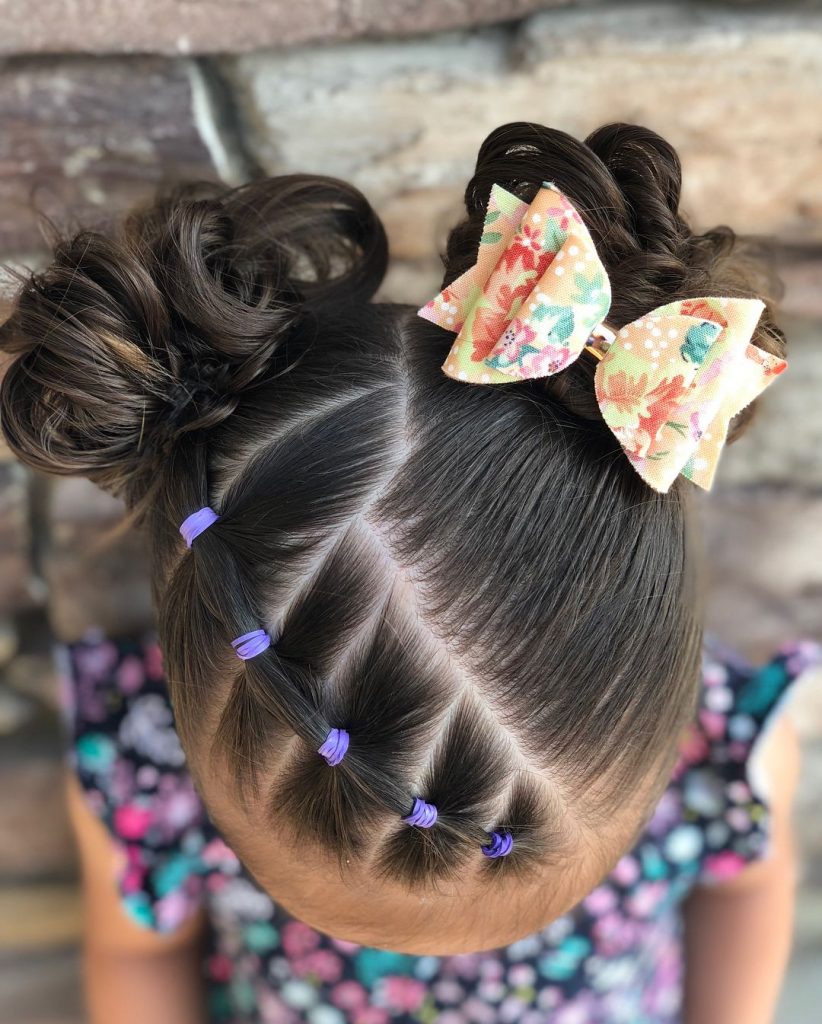 If you have a daughter with short hair, you may need to wait a while to create many of these cute hairstyles. However, this hairstyle is perfect for your little one. This hairstyle can work for any length of hair as you only need to use the front part of the hair. You'll need to make five small ponytails making sure each one connects to the previous all along the crown of the head. This hairstyle is perfect for keeping hair out of your daughters face.
Triple Side Ponytail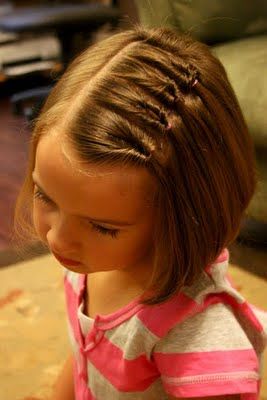 The main reason this hairstyle has been created is to keep the hair out of the face. This style is one of the cutest styles you can create. It's cuter than the average ponytail and can be easily coordinated with any outfit.
Multiple Ponytails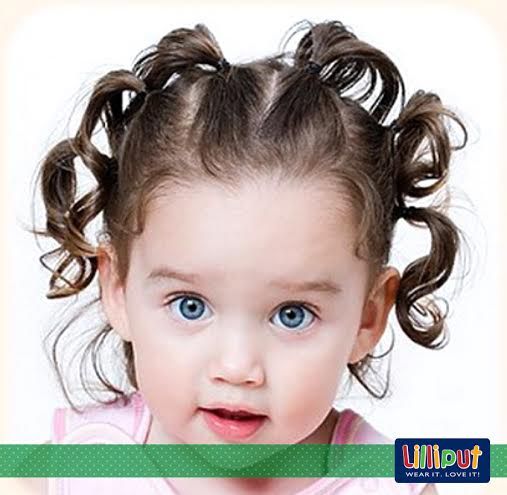 Why not have multiple ponytails rather than 1?. If you're looking for a cute style that will last through playtime and naptime this one is for you. All you need to do is secure the hair in as many ponytails as you want and fluff up the edges. This will add extra volume and look even more adorable. You'll be able to keep the hair out of your little one's face all day.
Lovable Toddler Girl Hairstyles- Conclusion
As you can see a lot of the hairstyles above may require your little one to have a lot more hair. However, it does not mean you can't style your daughter's hair. We have come up with a number of hairstyles that can be used for any length of hair meaning you can start early.