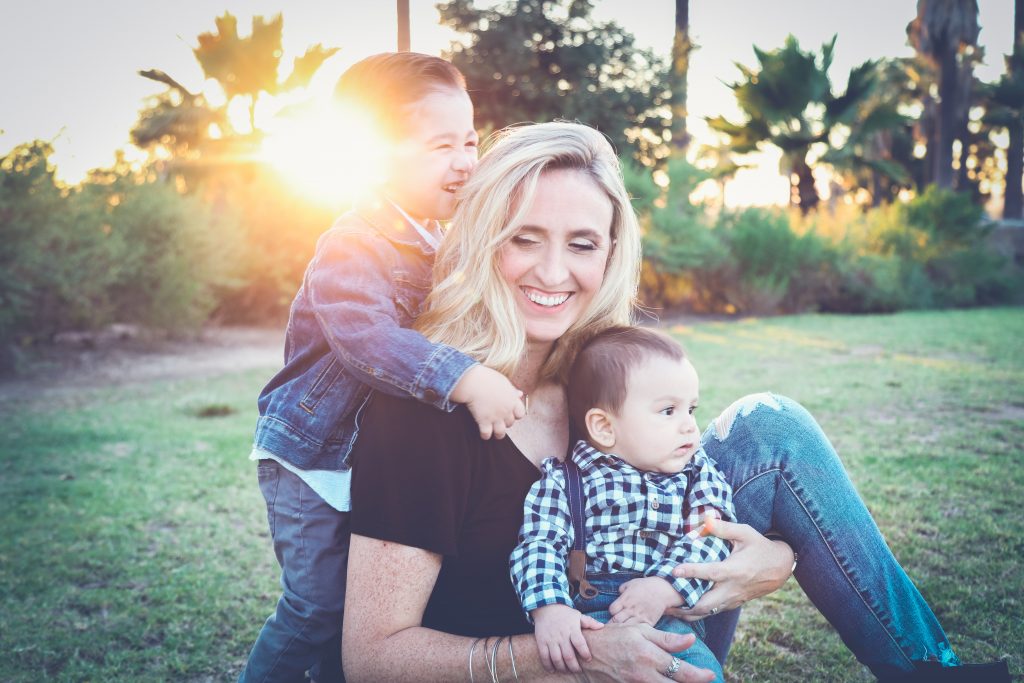 Kid-Friendly places to go with a toddler or newborn is a great way to help you with the struggles of keeping both your kids occupied. You're not alone when it comes to finding places to keep your toddler and newborn occupied. When you become a mother of two or more the biggest struggle we moms face is keeping our toddlers occupied while juggling a newborn. It's not the end of the world if your toddler gets bored. I believe this is a great way for them to stimulate their creative side and become more independent. However, they do need to keep active and burn off some energy especially the boys.
Places to go when you have a toddler and newborn
Sometimes the idea of leaving the house and making sure everyone is dressed, well-fed, and alive can be very intimidating. More so now you're newborn has just arrive. However, it's important you take this step out into the big wide world. If you stay home all day Cabin fever can kick in very quickly. This is especially difficult when all your doing is feeding, rocking, and burping your newborn all day long. In addition, if you throw a toddler in the mix it becomes like a tornado in the house. Here are some of the top places you can visit to get you out of the house. Surprisingly these places are easy to visit for both toddlers and newborns.
Read: 30 Free Activities For Kids.
Fast food play areas
Although this is not my favorite of my kid-friendly places to visit with a toddler or newborn. It's just like the park an ideal place to visit when your toddler is a little older. Visiting these fast food play areas enables you to keep an eye on your toddler while holding your newborn and grabbing a bite to eat. However, it's important your toddler is old enough to not need constant lifting and holding. This allows them to play alone. many fast-food restaurants offer healthier options now. this is great if the thought of eating burger and chips each visit puts you off. If you love your burgers enjoy yourself we won't tell on you!
The Park
The park just like the fast-food play area's is an ideal place to visit if your toddler can climb up and down alone. There may be times where you have to keep a close eye on your toddler depending on the apparatus around. I find my newborn is happy and content in her stroller while my toddler is having a blast in the play area. The other great thing about the park is that you get to meet other Moms. You can interact with and whose kids may even become friends of yours making it a great social event.
Ikea
Which Mom doesn't like visiting IKEA from time to time? Tasking a toddler to IKEA however, is a very different ball game internally. If your part of the IKEA family and your child has been potty trained and meets the high requirements you can leave them at IKEA's Småland. This is a supervised play area where you can leave your toddler for 1hour or 90mins while you shop. The best thing in the world is shopping with your newborn snuggled up and your toddler being looked after what joy this brings.

Walking Trails
If you live in the city it can be very difficult for your toddler to run around due to the number of cars and other hazards around. Look for walking trains in your area where your toddler can run around hazard-free. Taking a walk into nature will give you the fresh air you need and occupy your toddler with endless fun. Check out the nature park tool to find your closest nature park.
Kids Classes
There are many amazing classes available for your kids to attend Such as Gymboree and other similar places. These classes are great as you get to see your toddler interacting with other kids and instructors and having a blast. This also enables you to give your full attention to your newborn now you have two hands-free. Smuggling is the best when your toddler is being looked after.
The Library
Many libraries will offer "mommy and me" sessions. These are reading sessions that your toddler is bound to love. This is a great way to get out of the house without worrying about the weather outside. This is a great way to encourage your child to read and opens them up to the opportunity to read books you may have at home. Even if your library does not offer these classes it's still a great place to take your toddler and get some peace and quiet. Some libraries offer storytelling time for kids of all ages and I'm sure your toddler will be able to join in!.
Kid-Friendly Museums
Many museums will offer kid-friendly exhibits from time to time, however there are many museums specifically targeted to kids. You can find kid-friendly museums close to your home by searching on find a child's museum. This is a great way to entertain and educate your toddler at the same time. Many museums have great stroller access and some even provide family or nursing rooms which is great if you have a little one.
Places to go with a toddler or newborn
As you can see there are many kid-friendly places to go with a toddler or a newborn. Just because you have your hands full doesn't mean you have to cooped up inside the house. If your toddler is able to walk without being carried there endless places you can visit.
Read: 15 Cheap Summer Vacation Ideas for You and Your Kids