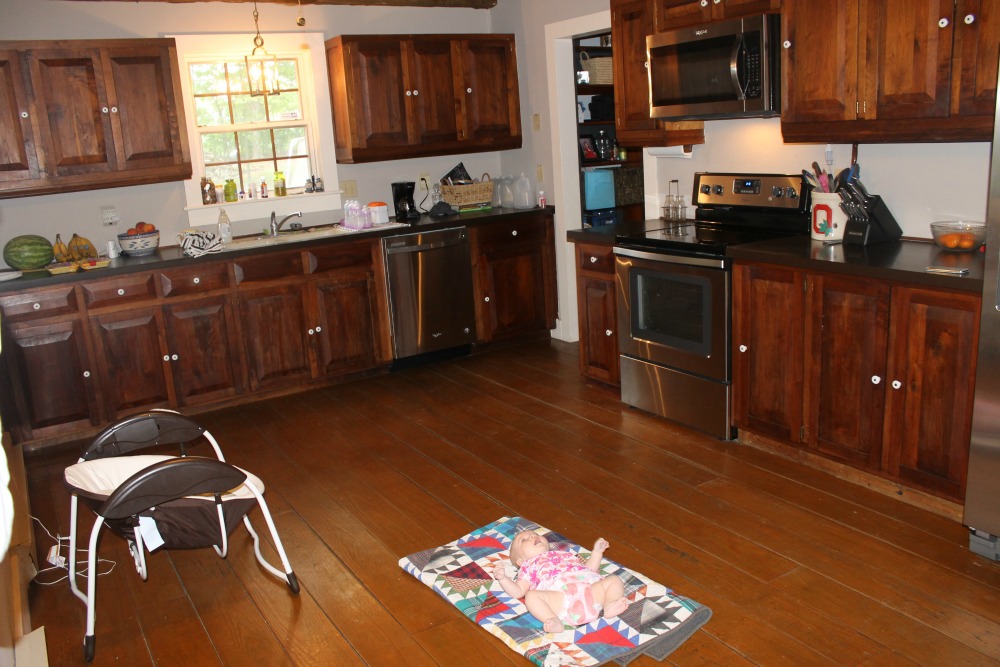 Organized chaos.
That pretty much sums up my life right now.
It's no secret that trying to be productive while taking care of a baby is not the easiest – even though us Moms tend to have a bit higher expectations before our new bundle of joy enters the world. (AmIRight?)
The first 8 weeks of the baby's life were very unpredictable but for the past six weeks things have calmed down and have become MUCH more predictable and routine. Since then I've managed to stay fairly on top of the things that need to be done. The house has stayed clean, the clothes are washed, the kids are sent to school fed, and every now and then I get to pop in and get some work done.
Here are the ways in which I've kept life fairly organized here lately.
Keeping the House Clean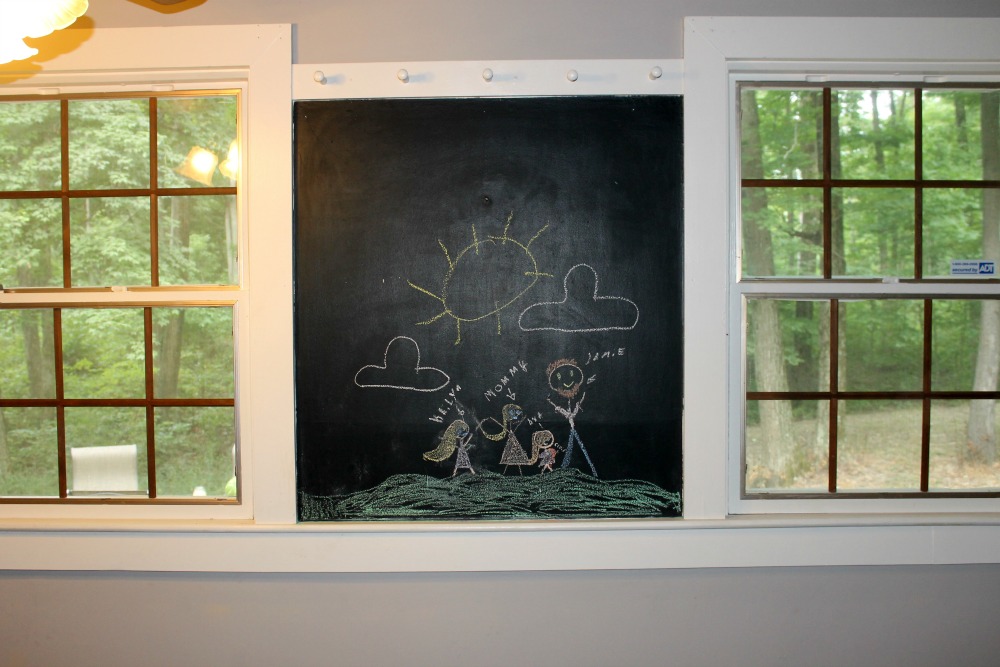 One thing I must do for my own sanity is keep the house clean. If my house is a mess it's literally ALL I think about. I can't seem to keep my focus on anything else. So, straightening up is the first thing I do each morning.
Luckily, the messes never gets too out of hand so cleaning up really doesn't take much time.
Every morning I get up at 6:20, take a shower and then head downstairs. The baby normally sleeps until about 7:30 so I use this time to wipe down the kitchen counters, unload the dishwasher, sweep and mop the kitchen floors and empty the dehumidifier in the basement.
The kitchen is the only room I worry about sweeping and mopping every day since it's the room we come in the house through and mud and gravel dust gets tracked in daily. (Plus we have older, wide plank hardwood floors that have gaps in between. Those gaps can quickly fill with all kinds of gunk if I don't stay on top of it.)
My two main tools that make clean up super easy are my cordless Shark Sweeper and my refillable mop <— life saver.
I also do 1-2 loads of laundry each day and put all the clothes away. I keep a hamper in the upstairs hallway and everyone tosses their dirty clothes in it making gathering all dirty laundry easy.
Other than a sweep through of rooms picking up random trash and throwing any stray toys in a tub, this is all the cleaning that needs to be done.
Every couple of days I'll do a quick wipe down of bathrooms and once a week I'll sweep and mop the entire downstairs.
Staying On Top of Finances
This is still super easy. I use this method and don't have to worry much about bills piling up.
Work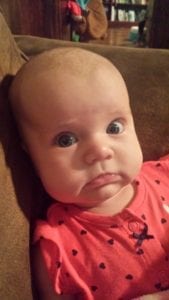 Not gonna lie here, I work anywhere from 15 mins. To 2 hour per day, depending on how the baby naps. (She sleeps awesome at night and is a HORRIBLE napper.) If you're wondering if this has had an impact on how much money I make the answer is a big ole YES. (And also, I'm fine with that!)
Lately I've been focusing on doing just one thing per day. I can no longer jump around. I'll pick a task and work on it until complete or baby wakes up.
Here are some of the things I've done lately:
Write 4 emails
Respond to the past three months' worth of comments
Schedule 1 week worth of Pinterest
Send out all invoices, record payments by check
Write half a blog post
Write other half of blog post
Update old, popular blog posts
Dinner

Again, simple to the rescue. I lay out something each morning and Jamie grills it. The side is chopped up vegetables stir-fry style or fruit. (Super fancy, I know!)
If Jamie has to work late or it's going to rain I dump random ingredients in the crockpot or make Salmon and a simple salad.
The Rest of the Day
The rest of the day consists of fairly mundane stuff. Baths and showers, playing with baby, doing homework with big girls, cheerleading practice and of course, spending a whole ton of time getting Claire to sleep so that she naps for twenty minutes. (Thank God for reality TV! Currently addicted to 90 Day Fiance and all of its spin-offs…)
Putting this all into words sounds a bit boring but I'm honestly enjoying it most days, as corny as that sounds. And before I know it everything will change once again.
At about 9:00 I'm beyond tired and ready for bed so that I can wake up tomorrow and do it all over again 🙂