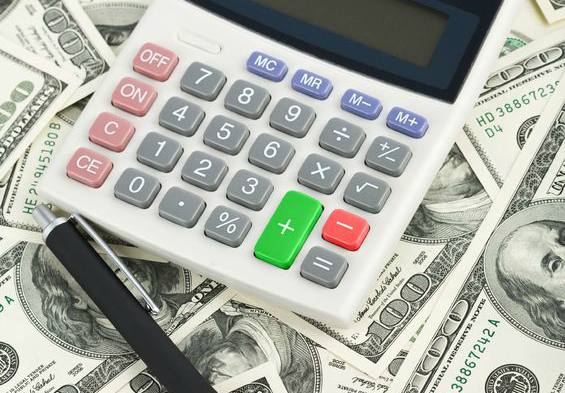 This post is from Megan.
There are two main parts to balancing your budget: money coming in and money going out. If you can't increase the amount of money you make, you can work on reducing your expenses.
Below is my actual budget. This is what I spend my money on every month. I am still working on getting it to shrink more each month. The trick is to look at your biggest expenses, and figure out ways you can lower your bill.
Rent: $365
Electric: $45
Netflix: $5
Internet: $23
Water: $20
Food & Home: $200
Debt: $50
Retirement: $460
Daycare: $260
Car Insurance: $130
Cell Phone: $70
Gas: $200
Spending/Entertainment: $150
Health: $90
Total: $2068
Housing Related Expenses
All of my bills that are directly related to housing are split with my roommate (a.k.a boyfriend). Rent, electric, Netflix, internet, and water are all expenses we share. We live in a house in a lower cost of living area that is still very safe. The house has 3 bedrooms and 2 bathrooms with 1050 square feet of space. It's is a little more cramped than we like to live with the 4 of us. But, it will do for now, while we save money.
The electric bill is higher than I think it should be. I am still working on getting the kids, including my boyfriend, to turn lights off when they are not in a room. It is a constant battle.
Also, if you noticed, we do not have a cable bill. We use the internet, and our Rokus to replace the cable. We never are home at the same time every day or week, so we can never watch our favorite shows and keep up with them. Netflix gets a lot of the same shows and we just watch them a season late.
Our water bill is actually the cost of softener salt and some crazy blue fluid that we dump in the septic tank every month. It's nice not to have a water bill based on what we use. I still try to conserve water. But, those kids leave the water on for the whole 10 minutes they take to brush their teeth.
Staying Out of Debt
I only have one recurring debt payment every month. This is my student loan. I have about $1000 left to pay on it, but it is currently helping raise my credit score a ton!
I went to a major state college, for one semester, when I was 20 and I'm still paying for it at 26. Smaller colleges really are the way to go. It may make you proud to put some big name college on your resume; but it really isn't worth it is the long run. But, that's a story for another day.
Saving for Retirement
Retirement savings is one expense I am trying to increase instead of decrease. For the last year, I have put away $50 every month for retirement. I know that seems like nothing, but it's something. I have $460 as my goal and budget amount because that is how much it takes to max out my Traditional IRA. The max is $5500 per year.
Finding Low Cost or Free Entertainment
I am just a good 'ol country girl. Most of my entertainment doesn't cost a thing, or next to nothing. I spend my time at the park, on the river, in the woods, or something like that. I'm also a home-body as is my boyfriend. We mostly just hang out with the kids and have bon-fires in the back yard.
Food & Necessities
When it comes to groceries and toiletries, I shop very carefully. I compare product costs by the ounce, or pound. This typically means I buy store brand. If I plan to use coupons, I compare the cost after the discount. I get most of my beauty and grooming products from CVS. When you combine sale prices, extra care bucks, coupons, and rebate apps like Ibotta, you can save a ton of money.
Other Expenses
My daycare expenses would be through the roof if it were not for one paragraph in my divorce decree.
My ex is required to pay 60% of all child care expenses. I'd barely make money going to work if I had to pay the full $650 per month. However, gas is a bigger expense due to my divorce.
I meet my daughter's dad halfway every month for him to spend time with her. This is a 558 mile round trip. I drive a small car, which gets about 30 miles per gallon. This makes it less expensive for me.
I keep my budget low by looking for ways to lower my biggest expenses each month!
How do you keep your budget in check? Any creative ways to save money?