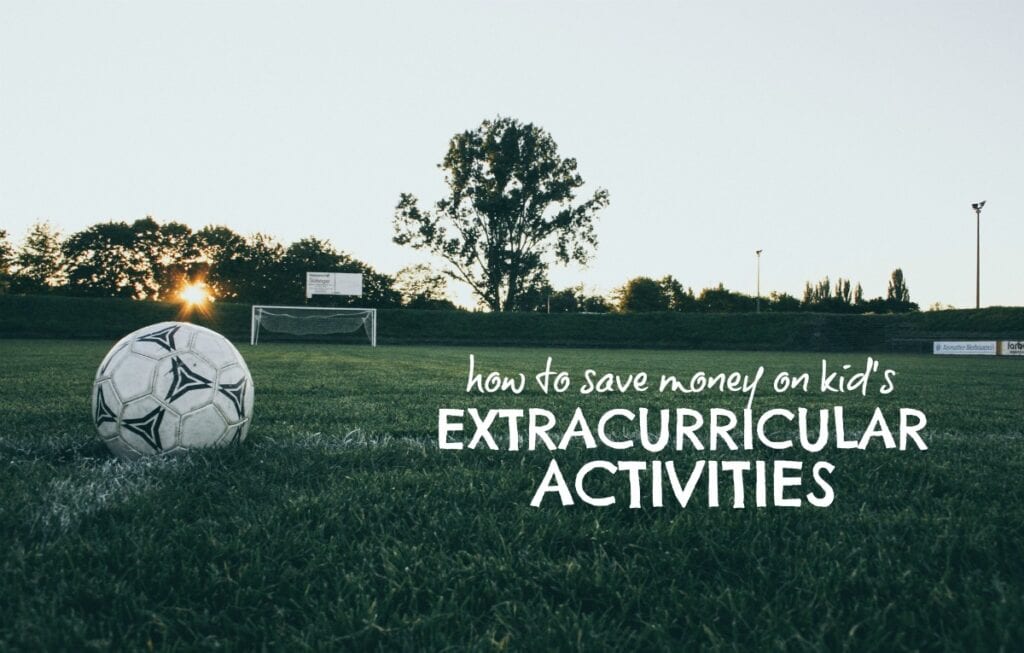 Keeping kids entertained and actively doesn't have to cost a fortune. However, as some kids get older, they may want to participate in more extracurricular activities.
The benefits of letting your child participate in extracurricular activities are far and wide. They can:
Meet new friends
Gain new skills and have unique experiences
Do things for the community
Learn about teamwork, honesty, and sportsmanship
On the other hand, the one downside of the experience can be the cost especially if you have more than one child. If you'd like to put your child in extracurricular activities whether it's a program, club, or sport that may come with a fee, here are _ tips to consider to cut the costs of the expense.
Register Early
Sometimes the early bird catches the lower price. In order to have a clearer estimate of how many people will be joining a club or team, some organizations may offer a discount to parents who sign their kids up early before a certain date.
If you already know what your child is interested in and did your research, you might be able to snag a discount simply by registering your child early.
Look For Family Deals
If you have more than one child, always ask if there is a sibling or family discount. I did this before when my son wanted to try karate with my brother and they ended up granting me a 15% discount since they were both enrolled in the program.
If you can find a 'buy one, get one-half off' deal that's even better.
Join Clubs Funded by Fundraising
How the club your child wants to join is funded can make a big impact on how much it costs. Programs that are privately funded may require additional fees from families if they lose sponsorship or other support.
This is why looking into activities that involve fundraising might be more affordable as long as you're okay with your child participating in fundraising activities.
Girl Scouts and Boy Scouts are huge national organizations that are funded heavily by fundraising. I did Girl Scouts when I was younger and recently signed my son up for Boy Scouts this year. His dues were only $33 which covers his membership for the remainder of this year and all of next year.
I just had to pay for his uniform materials which range from about $35-$50 but all-in-all, it's not that much to spend when you consider the value he'll get out of Boy Scouts and everything he will learn and experience.
I just have to make sure he participates in their fundraiser which includes volunteering to sell popcorn. I think the fundraising will be a fun experience for him and it's for a good cause.
See If Their School Offers Clubs and Programs
If you're looking for something for your child to do in the evenings, start by checking out their school's activities. Some schools offer a variety of after-school clubs and programs that are often free for students to join especially if they are government funded.
Some schools have clubs for book readers, students who like art or even sports teams that play for fun. If your child's school doesn't offer any activities you like, you can team up with some other parents to start a group.
Try Outdoor Sports
Outdoor sports will usually be cheaper than indoor sports because the cost isn't as high to reserve indoor space each week. Check with your local park district or community center to see what spring and fall sports they offer.
My son likes to play basketball but in the spring we usually lean toward success because it's a littler cheaper and still just as fun so he likes it as well.
You may even be able to sign your child up for a sampler sports program which allows them try out a variety of different sports and learn the basic rules and the object of the game.
Volunteer as a Coach/Team Leader
If you're available and willing to volunteer to coach your child's sports team or volunteer to be a leader in one of their clubs, you could receive a fee waiver for your child or at least a discount on their fees.
When my son first started playing basketball, his team didn't have a coach so I volunteered thinking it would be a fun way to bond together and a great way to get some extra exercise in.
The experience was amazing and I enjoyed coaching his team for a few weeks. To thank me for my time, the park district gave my son a 35% discount for the program so we saved quite a bit of money.
Be Open Minded
If you want to cut the costs of extracurricular activities for your child, you'll need to be open minded and created. Be flexible and willing to allow your child to try out different affordable activities, clubs, and sports until they find one that they absolutely love.
If all else fails, don't forget to ask for a discount because it can't hurt.
Do you ever use any of these techniques to save money on extracurricular activities for your child? Can you think of anything else to add to the list?