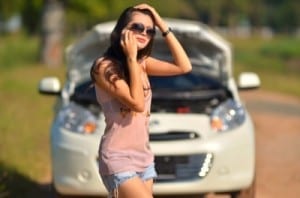 I have given several tips on other blogs on how to save money on car insurance but have only minimally covered it here.
So, today I thought I'd give you a few more tips on how you can really save on your auto insurance.
Know How Your Premium Is Calculated
If you want to save on auto insurance it's important to know exactly how your auto insurance premium is being calculated.
These are the factors that the insurance companies look at the most:
Credit Score

Driving History

Claims History
These are by far the three factors that are most heavily weighted in the calculation of your insurance premium. Other factors are considered as well such as the type of vehicles on your policy, your marital status, location, drivers, and coverage amounts.
Ways to Save Money on Your Auto Insurance
The biggest thing you can do to keep your auto insurance costs down is make sure you keep a good credit score and keep a clean driving record and only file claims if it's an absolute must!
You can also look for discounts that insurance companies offer such as the following:
Homeowner's Discount

Multi policy Discount

Education Discount

Advanced Quote Discount
Most of the time these discounts will be automatically added to your policy. However, if you don't think you're receiving a discount that you qualify for you should contact your insurance agent.
If you only need insurance temporarily for things like borrowing a friend's car or to test drive a car you can get daily car insurance from Insure Daily. By doing this you'll only be paying for insurance on the days you need it.
I would never suggest lowering your liability limits in order to save money on car insurance. You never know what's going to happen and you need an adequate amount of liability coverage.
Conclusion
If you can concentrate on keeping your credit score, claims record, and driving record in good standing you shouldn't have much of a problem keeping your insurance bill under control.
It's also important to note that different vehicles costs different amounts to insure. If you're in the market for a new vehicle you should call your agent to get a quote so you can see the impact the vehicle has on your auto insurance before your purchase it. It may be the deciding factor!