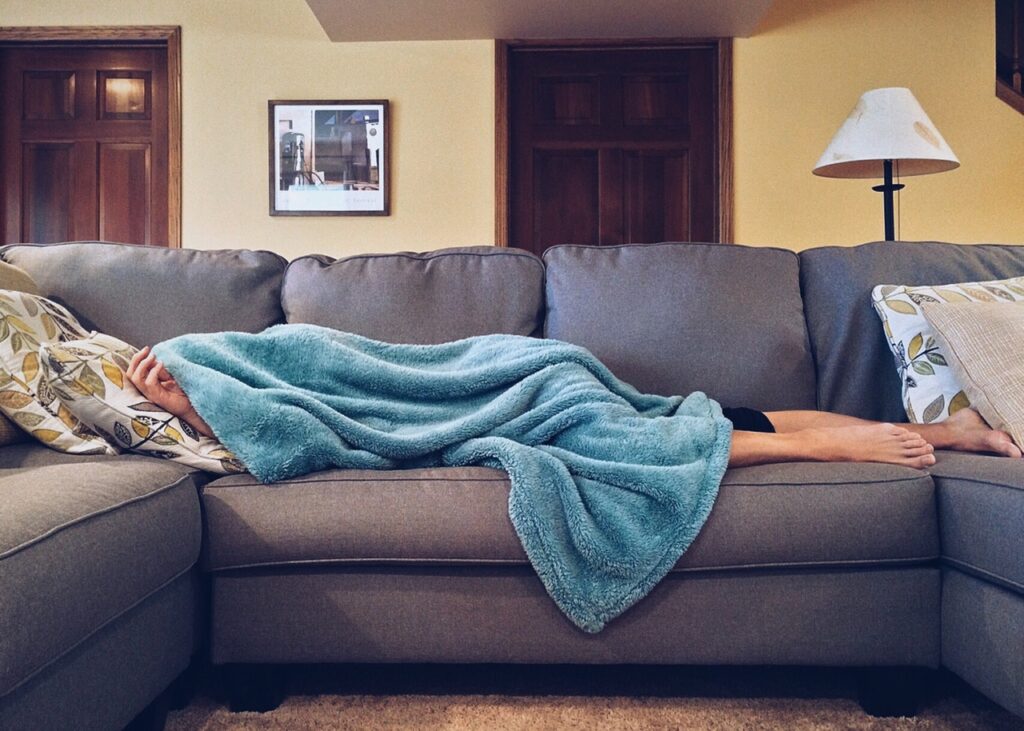 A week ago, I never thought the Coronavirus outbreak would've brought so much chaos. But now, here we are…
Starting Tuesday all schools in the state (Ohio) will be closed for 3 weeks.
Gatherings of 100 people or more are banned.
Which means…
A whole heck of a lot of people are out of jobs.
The inside of stores looks like a picture from an end-of-days movie.
Walmart and Kroger's shelves are wiped and both have limited their business hours.
And my guess, is that as this virus reaches its peak, that things will only feel a bit scarier.
So, for the sake of sanity let's try and find the silver lining. First, even amidst the hysteria there's a sense of comradery, with people coming together to help the elderly and feed at-risk kids. And, if you need to earn extra money, luckily work at home jobs are still a thing.
Since I know a lot about work from home jobs, my contribution is sharing this list with you. Here are ten different ideas and dozens of companies who hire at-home-workers on the regular.
<<<<If you find this helpful, please share it on Facebook. Thank you!>>>
Babysitting – This Will Be **Highly** in Demand
As of now, only 12 states have ordered school shut downs, the one I live in being included. My guess, is that as this virus spreads, more and more states will put this order into effect.
And do you know what happens when schools shut down for 3 weeks?
All the parents with no back-up child care start freaking out. Which, I get.
So, if you lose your source of income and need a quick way to get money flowing back in, babysitting will be a highly in demand service.
Work from Home Data Entry
Don't like the idea of inviting a bunch of kinds into your home each day? I get that too.
There are lots of data entry work at home jobs, but it's important to note that none of them pay too well. (I list these anyway because they're always the most asked about.) You can expect to earn $7-$15 per hour from these, but starting out, the pay is usually on the lower side.
Here are companies you can apply to if you're interested in data entry/typing jobs:
Personal Shopping Will Be **Highly** in Demand
If you're brave enough to venture out into the stores, personal shopping is another service that will be greatly needed, especially for people who are at heightened risks of getting COVID-19.
The cons: A lot of stores are completely sold out of commonly needed items, making this job a bit tricky.
Places you can sign up to be a personal shopper:
If you don't want to sign up with one of these companies you can charge a flat fee to people and post about it on your Facebook page. (I've seen a few people in my area do this.)
Tutoring, Online & In-Person **In Demand**
With schools out of session but homework still being sent home, tutoring, both in-person and online will still be going strong.
Here are some online tutoring sites to check out, most require that you have some sort of bachelor's degree. However, if you're welcoming people in your home you may be able to provide group tutoring to kids who don't have school.
Teaching English Second Language Online
Along the same lines as tutoring, there are a plethora of online jobs available that involve teaching English Second Language to Chinese Children. All but one of these jobs listed requires a bachelor's degree. Lesson plans are provided and average starting pay is $18-$22 per hour.
Here are some sites that allow you to teach Chinese kids English online):
Get Paid to Create Online Content **In Demand**
With more and more people spending time closed up in their house, one thing that will still be consumed is online content. This means, if you're a writer or at least half-way decent at writing, you can put your skills to use.
Here are some freelance writing job boards to check out:
You'll need to apply to each job individually. Check out this article for more tips on finding writing jobs.
Work from Home as a Virtual Assistant
Virtual assistants do behind-the-scenes stuff for businesses. This can mean posting on social media, answering emails, taking customer service phone calls, creating graphics and more. It all depends on the particular business's needs.
While I often advocate to find your own clients, in a time like this applying to companies that specifically hire virtual assistant may be your fastest bet. Here are companies to check out:
Test Websites for Usability **Pays Decent but Limited Opportunities**
If you're not looking to work part time or full-time hours but do like the idea of earning a little extra spending cash, website testing is a good option.
Website testing consists of recording your screen and voice while navigating a website. You share what you like, what you don't and what you find confusing. It pays around $10 for a 10-20 minute test.
Here are some places you can sign up:
Provide at Home Customer Service (Plenty of Full-Time Positions Available)
If you've permanently lost your job and are looking for full-time work at home employment, there are always customer service jobs available. The upside is that many of these come with benefits. The downside is that starting pay is usually is $9/hr.
Here are some places you can apply:
Offer Tech Support for Big Companies
There are two big companies who hire work from home tech support agents: Amazon and Apple. Apple mainly hires college students, but Amazon is much more flexible.
View Amazon's open positions here and Apples' open positions here.
This Too Shall Pass
IF the COVID-19 epidemic has you stressed about money, I sincerely hope that you find a way to better your situation. Try applying for some of these jobs and remember, this too shall pass. It might be a few weeks, may be a few months, but eventually, things will go back to normal.
Do me a favor? If you found this article useful please share. Thank you 💙 💙