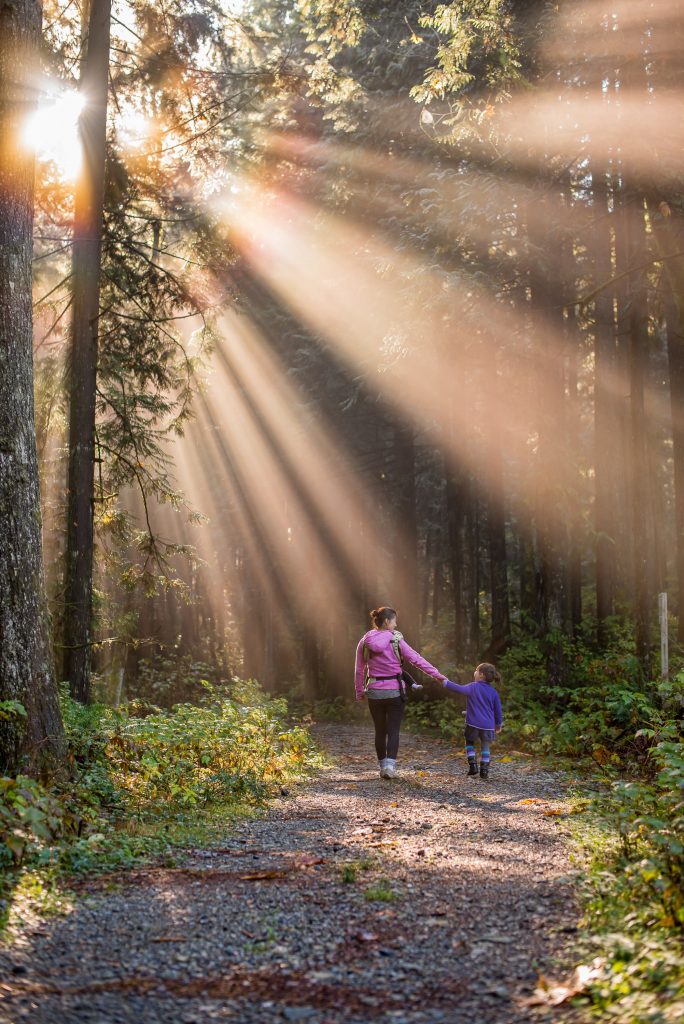 When I became a parent it was one of the happiest days of my life and has definitely been rewarding. However, it has been a strain on my pockets and many other parents I know. There are many studies that have found the cost of parenting raising over the years according to the U.S. Department of Agriculture the average cost to raise a child in 2015 is $233,610. This cost must be twice the amount to date. In this post, we will be sharing tips on how to control the rising cost of parenting and how I've managed to tackle these expenses.
How to control the rising cost of parenting
There are many cost that you'll occur when you become a new parent and it's much more difficult if your a single parent like myself. Here is a breakdown of expense categories :
Food: $39,060
Clothing and Miscellaneous Expenses $33,780
Housing and Transportation: $107,970
Child Care and Education: $44,400
Health Care: $20,130
These costs are an average price point, however, it will depend on your lifestyle and are in which you live. No matter what lifestyle you live and the area that you live in there are always ways to cut back on these expenses and I'm here to show you how. So let's get started on how to control the rising cost of parenting.
Food
I have noticed that this can be one of the biggest expenses in my house. There are many ways in which you can cut down on grocery spending and here's how.
Shop on Wednesdays
I have noticed that a lot of grocery stores tend to start their sales on Wednesday evening. You may think this is an odd day however they tend to get deliveries on Thursdays and Fridays to stock up for the weekend. If you look out for shelves with sale items you can really get a bargain.
Shop Wisely
It can be difficult to search for coupons and travel to the store in which they can be redeemed each week. I've noticed that this can be hard work, especially as a single parent. This does not mean that you cannot pick a couple of groceries in which you can use for the week and travel more frequently. I used to empty my purse and have unwanted out-of-date items each work making it a huge waste. Once you've decided on what you need to buy try out these tips:
Highlight items on your list you need that is within your budget
Create meal plans.
If you have time print out coupons from Cupons.com or The Krazy cupon lady.
Set a realistic budget don't be too excessive otherwise you won't reach your goals.
YAY! now that you have a shopping list in your budget try not to spend on items that are not on your list or something you don't need. If you do happen to forget something look on the bottom rack for discounts.
Avoid pre-packed items
You may find it easier to buy fruit cups or pre-portioned veggies and just throw them into your kid's lunch box however this is not the best way. The same would also apply to pre-portioned meats you may find this easier after a hard day's work but try to avoid these. These items are more costly as manufactures tend to charge for packaging and distribution costs. Try buying fresh ingredients and cutting them yourself this way you'll also avoid any nasty preservatives. You can cut meat into small portions and freeze them so you can use them as and when you need them.
Try own brands
It's best to try own branded products before stacking up your cupboards and fridges. There are many own branded items that taste exactly the same as the branded ones and cost less. So before you spend a fortune on fruit loops try these out. If you have been converted to generic brands keep a lookout for branded items as sometimes these are on offer and actually the same price or cheaper.
I noticed that my daughter actually preferred Fruit spins much more than fruit loops. The cost of the cereal was $2.00 cheaper and tasted more crunchier and fruitier. It made breakfast time a lot easier as she was excited to eat them.
Keep leftover
Have you found that you spend hours in the kitchen preparing hearty home foods and then trow away the leftovers? The best thing to do is make more than is needed and save it for lunch or even dinner the next day. This will not only save money but also save time slaving over the stove each day.
You can even send the children to school with the food in a thermos. If you heat up the food just before they leave it should still be warm by the time they have lunch.
Feed the kids before you go shopping
If you are planning to take your kids food shopping or have no choice like myself self it's best to feed them first. The last thing you need is their appetites going on overdrive and them wanting to purchase everything in sight. If you take your kids on an empty stomach you'll end up spending far more than you need to.
Think outside the grocery store
You may not have considered purchasing outside of the grocery store as it's a lot more convenient to get everything at once. However, it's definitely one to think about. I love going to local markets where they have fresh vegetables and meat to purchase. Things such as bananas for instance can be purchased for 35 cents per pound at the market whereas it would cost you 69cent per pound at the grocery store. While your saving on meat and fish you're also helping out local fisherman and butchers which is a great feeling in itself.
Follow the dining out rule
Even though your saving on groceries it doesn't mean that you cannot treat your family to a meal out. However you don;t need to spend a fortune when you down out as long as you follow some rules such as:
Look for kids free nights that's right some restaurants will offer kids eat free nights with a full paying adult. The local Mexican restaurant near our house offers kids eat free nights on Thursdays which is brilliant when I want to treat my daughter. I've also got text updates to remind me each week in case I forget.
Have water as your main beverage option. Not only is it free but it's free. You'll be charged $2.30 for a cup of juice for your little one when you can buy a whole bottle for the same price.
Clothing
You'll soon come to realize no matter what the occasion your child will need clothing. Younger children like babies will need a few more and as your child grows they will constantly be growing out of clothing. There used to be times in which clothing was reduced especially during the back to school times. However, this is no longer the case now clothing has increased in price. Not to worry there are other ways in which you can save money on clothing and here's how:
Buy on clearance
There are many times of the year that you can get items on clearance. You may think it's a bit embarrassing going into a big store and purchasing everything you need off the clearance rack but din;t worry these items are there to be sold. When I was younger I came from a low-income family and my mother used to always purchase clearance items that worked well for myself. Knowing how hard my parents had to work for my clothing I realize the value of money and buying from clearance comes as second nature to me.
Save on diapers
There are many ways in which you can save on diapers and as we all know as parents this is the most costly item we spend on. Coupons are your best friend when it comes to saving on diapers and as you know what your looking for is not so time-consuming looking for coupons.
You may also be able to change to a more cost-effective brand, however, this is only the case if your child does not have a sensitive bottom otherwise its not worth taking the risk.
Buy out of season
Winter months are a great time to stock up on summer clothes. I've noticed that just as winter is entering in months such as September and October summer clothing is reduced. It's important you don't buy during high season and wait until last minute as you'll be a parent who,es lining the sellers pockets and spending a lot more than you wish too.
Thrift store
You may find that older children may have a problem when it comes to wearing second hand or used clothing. The best thing to do is remind them that it's yourself paying for the clothing. You can sometimes find $1 sales or even buy one get one free sales so keep a look out. If your chid is into designer clothing they may be more inclined to wear send hand items if you promise them a designer product and you can even save up to 50% so its a win win situation all round.
Read: Guide To Getting Free Kids Clothes
Housing
There are not many ways in which you can cut costs when it comes to housing your children or child. Many of us tend to think we should get a smaller house but then the child or children grow up and then you need more space for studying and other aspects of growing up then your back to square one. Here are two ways in which you can save costs when it comes to housing.
Shared Rooms
This is a great way to control the rising cost of parenting. This would only apply if you have multiple children as I only have one daughter it doesn't really apply to myself.
If you find yourself needing extra room or running out of space why not let your children bunk together in the same room. This is a great way for them to enjoy each other's company and really bond. This may be a bit difficult if you have an older child who likes space or even an older girl and boy who cannot bunk together. If you have younger children it's great to get started now as when they are young they love having company when the lights go out at night.
One of my close friends for instance was looking to move to a bigger home as she managed to get a job that enabled her to work from home. She moved her two daughters into the same room and used the smaller room for a home office. This worked really well as her two daughters loved playing together at night and sharing toys and clothes. We have noticed that it's a bit easier to move two girls in together than boys as they tend to fight but it doesn't mean it won't work as well with boys.
Downsizing or relocating
I know we said that downsizing or relocating was not the best option but sometimes it can be the only option. Depending on the area in which you relocate to you may not even need to downsize as you get much more for your money in some areas than others. If you're in an area where the house prices have taken a hit or you have a mortgage you're locked into this may be a difficult option for you.
If you're renting for instance it's a lot more beneficial to relocate or downsize and a lot easier. Just moving into a slightly smaller house or a different area can save you hundreds of dollars on your rent each month. When or if your considering relocated you need to bear in mind the cost of traveling to work, the types of schools in the area for your children to attend are they of a high standard? sometimes these costs can add up and actually be more than its worth.
Child care and education
Child care and education always depends on the area in which you live. sometimes it may be better to enroll your child into private care but that will depend on your budget but some areas the education is better in private care.
Work place facilities
The price you'll pay for workplace facilities may not be as comparable to standard facilities but maybe a lot more convenient especially if you're a single parent like myself.
Private care
You may not realize this but I actually managed to save money by enrolling my daughter into private care when she was an infant. I saved over $50 per week.
Ask relatives
You may find that grandma is looking for something to do as she is home alone. This is a great opportunity to leave your kids for the day with her as they will both be entertained. This can also occupy her mind in a mindful way and give her something to do.
Stay at home
If the cost of child care amounts to the same price as your income why not stay at home. There are many benefits to a stay at home parent.
Use an FSA
The IRS allows you to contribute certain amounts from your pre-taxed income to a flexible spending account. You can contribute $2,500 as a single parent to help cover eligible child care expenses. By doing this you can even receive a number of discounts. If you don't have much money think twice as once you invest you lose the amount you invest.
Share a nanny
There are many ways in which you can share a nanny. Some nannies may even give a discount for more than one child. It's best to check the details beforehand. I have shared a nanny with one of my close friends which is great however with other children it may be difficult. To narrow down your options use care.com.
Health care
In order to control the rising cost of parenting this can be the most expensive. You may one day come to realize a little sniffle that your child has may turn out to be a cold or cough that lingers for days and may need medical assistance. Having cheaper or no medical insurance at all can take huge chunks out of your pocket and you may end up spending more on the costs. Here are some ways in which you can lower the costs:
Urgent Care
You can end up spending thousands of dollars on urgent care especially if you go to the ER. It can cost as little as $50 if you have urgent care on your medical policy. Some medical companies have certain emergency equipment on hand and can be offered as a package deal.
Generic prescriptions
Unless my child is in need of medication I'm not even sure of the cost implications. I've been to the drug store in the past and realized that nongeneric medications are a lot cheaper than branded ones and when you visit your doctor you'll always be prescribed the branded medication so you can go to any drug store to get them. However, don't be fooled always ask if there is a generic equivalent this can save a lot of money.
Ask questions!
It's best to ask questions before getting medical insurance however it's best to get it. I was told that it will cost $400 for 20mins of speech therapy. If you don't ask questions you'll never be able to control the rising cost of parenting.
Try dental schools
If you find yourself struggling with dental bills whether it's for yourself or your child it's best you try dental schools. You will receive great care from qualified dentists to final year students depending on the type of treatment needed for more than half the price.
Read: How Much Does A Root Canal Cost?
Other extras
Depending on when you have the budget try and put as many luxury costs on hold. This does not mean that you need to stop extra-curriculum activities for your kids however think before you purchase extra gadgets or overly expensive toys without reason. If you are looking for after-school activities go for the most cost-effective option, for instance, one may be cheaper than the other but you may need to travel further which will, in the long run, cost you more especially if your stuck in traffic.
In order to control the rising cost of parenting and by implementing these tips you as a parent will differently feel relief in your wallet without the need to compromise your child's needs and wants.