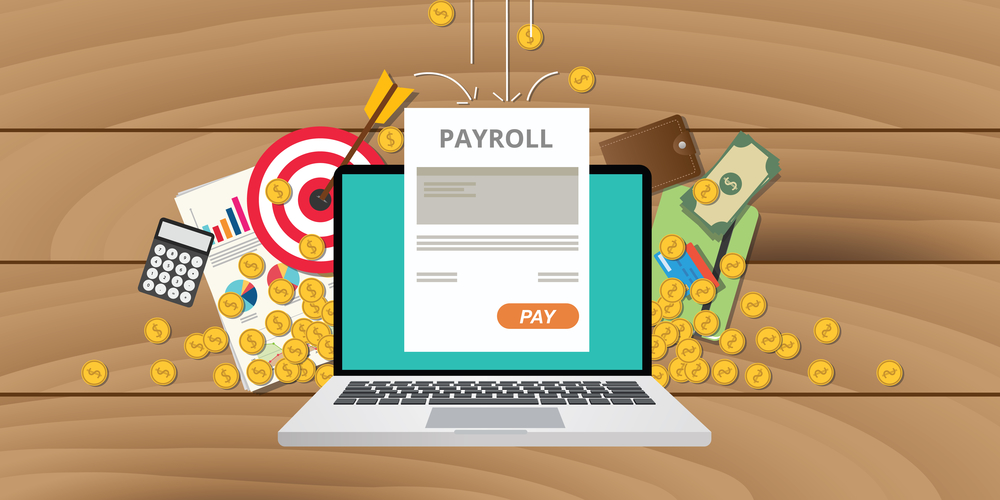 Bookkeeping was my first "real" job as an adult.
I was a bookkeeper for a local department store for seven year and I truly enjoyed it. I learned SO much. As an organized and analytical person this job was definitely up my alley.
Since sharing this I've been asked a lot about how to find bookkeeping jobs. To be honest I kind of stumbled on mine, but I've been seeing opportunities pop up all over.
Bookkeeping will always be an in-demand service and is proven to be quite profitable – both virtually and locally. In fact, Forbes did a study of over 300,000 businesses to see which industries were the most profitable and bookkeeping was number five.
If you're looking to become a bookkeeper, here's what you need to know.
What Do Bookkeepers Do?
Bookkeepers perform a variety of tasks depending on what their clients/employer needs. Here are a few of the most common tasks for bookkeepers:
Prepare Financial Statements
Process Payroll
File and Pay Certain Taxes
Record and Pay Invoices
Perform Monthly Bank Reconciliations
Record Income and Expenses
Make Bank Deposits
These were all the things that I did as a bookkeeper for a department store. These are all very common duties. Your exact responsibilities will depend who you work for and whether you prefer virtual bookkeeping or being employed locally.
Do You Need a Degree to Become a Bookkeeper?
No. You do not need a degree to become a bookkeeper.
Most places will require that you have at least a High School Diploma. (It's possible that some employers will want you to have a degree – but for the most part a degree is not necessary.)
How Do You Learn How to Become a Bookkeeper?
There are different ways to learn how to become a bookkeeper. I had taken some accounting courses (but have no degree) and have always been good with numbers. I was trained by the previous bookkeeper at the store I worked for.
If you're wanting to start your own bookkeeping business or just appear competitive you can take a bookkeeping course.
The bookkeeping course I recommend is called Bookkeeper Launch. It is taught by a CPA and teaches you the ins and outs of bookkeeping PLUS turning your bookkeeping skills into a business.
The course isn't cheap but compared to a college education, it isn't expensive either.
The creator of the course, Ben Robinson, offers three video lessons. The free lessons will give you a feel for the course so you can decide if it's right for you.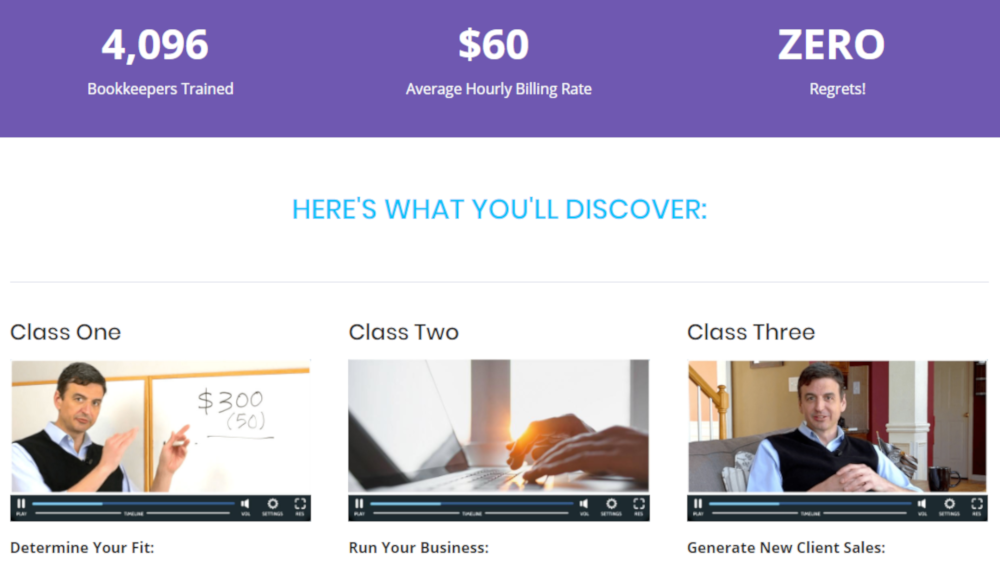 How Much Do Bookkeeper's Make?
How much you can earn as a bookkeeper depends on the route you take.
According to the Bureau of Labor Statistics the median income for a bookkeeper in 2018 was $19.35 per hour. However, virtual bookkeepers bring in as much as $60 per hour.
I know $20-$60 per hour is a broad range but what you earn will depend what route you take and who you work for.
Can You Start a Bookkeeping Business from Home?
Yes, you absolutely can.
Starting a bookkeeping business from home allows you to work with multiple clients and potentially earn more money than going through traditional employment.
When starting a bookkeeping business, you can choose to specialize if you wish. For instance, if you only want to work with small shops you can. If you only want to work with bakeries, you can. You can work with clients based on your preferences.
Where Can I Find Bookkeeping Jobs?
If you're ready to find bookkeeping jobs it's a good idea to start with job boards. If you live near a big city you can almost always find bookkeeping jobs on Indeed, CareerBuilder, or Monster.com.
If you're looking for virtual bookkeeping jobs here are a couple companies that hire:
Accounting Department – Accounting Department hires for various accounting and bookkeeping work from home jobs. Requirements will vary depending on available jobs.
Belay Solutions – Belay Solutions offers work at home bookkeeping jobs but they do require that you have a bachelor's degree and five years accounting or bookkeeping and payroll experience.
And lastly, if you'd rather go the path of securing your own clients, I recommend checking out the free three-part video series mentioned above. One of the videos is especially tailored to generating clients.
Have you ever thought of becoming a bookkeeper? If so, which route would you rather go – employed by one company or owner of a home-based bookkeeping business?