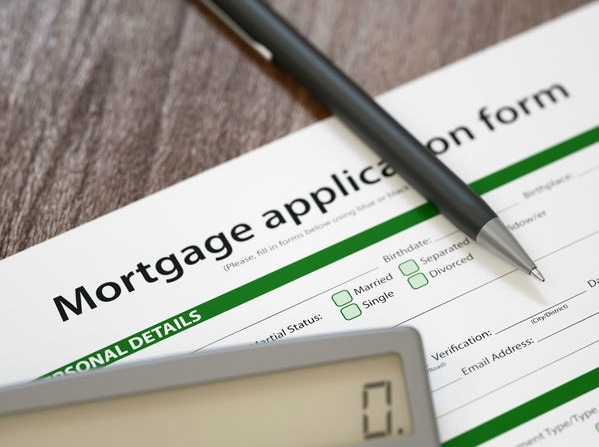 Did you know that there are a ton of resources in this country that can help single parents secure safe and quality housing for their family?
This is the third and final part of the Housing Help Series where I'll be discussing low income home loans for single mothers to obtain home ownership. If you missed the other two parts of the series you check out the links below:
Housing Help For Single Moms Part 1: Government Assistance
Housing Help For Single Moms Part 2: Private Assistance
If your ultimate goal is to be done with renting and purchase your own home, don't give up on your dream due to the financial constraints that single mothers endure due to only having one income.
Understanding the Complexity of Homeownership
It's understandable to not want to rent forever. While homeownership might be on the horizon for you, it's important to fully understand the complexity of the overall process as it relates to obtaining a mortgage, closing on a home and maintaining the home. Applying for a loan is a tedious process filled with a lot of steps and a ton of paperwork.
If you choose to apply to any of the programs listed below, the amount of paperwork you have to fill out and the hoops you'll be expected to jump through will most likely increase. Your credit heavily impacts the type of loan you'll be able to get and the interest rate. It's important to pay your bills on time, keep your credit utilization low and limit the amount of inquiries you have. The better your credit, the easier the process will be.
Aside from the initial application process, owning a home may be more costly than renting at first and require a lot of effort on your part. You'll need an ample amount of savings going in so you can be prepared for any unexpected repairs or maintenance along with keeping up with your town's requirements and regulations for homeowners. If something breaks, you'll have to fix it.
Home ownership can truly be a dream when you have the freedom and the space to do as you please on your own property, but proper preparation is key.
Here are a few low income home loans for single mothers.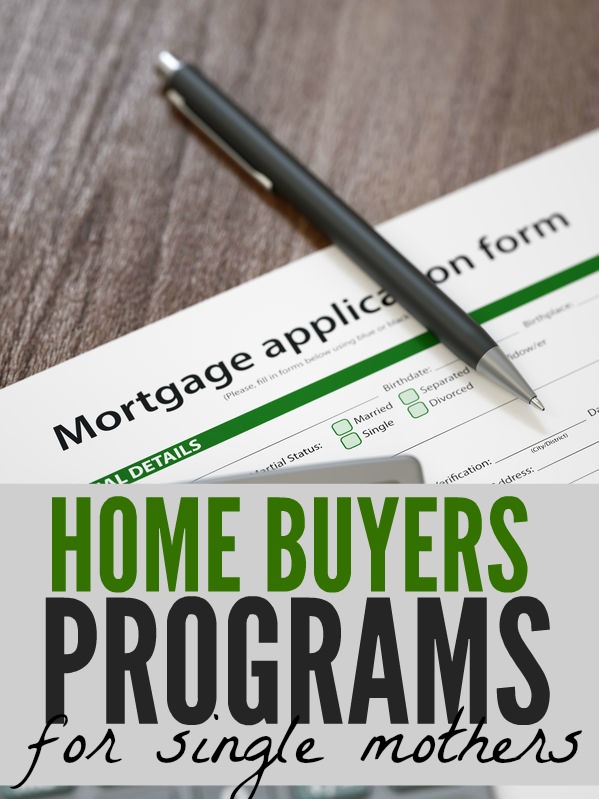 FHA Insured Loans
In an ideal world, everyone would be able to put up a 20% down payment or more for their new home. While this is one of the best ways to purchase a house it's a bit unrealistic for people who don't have the income or means to set aside that 20% and continue to live comfortably.
FHA loans are quite popular with first time home seekers who have a lower income and needs to save for the purchase of medicines because they allow you to only put down 3.5% of the purchase price of the home and sometimes you even receive assistance with closing costs.
FHA loans are insured by the Federal Housing Administration which is a government agency within the U.S. Department of Housing and Urban Development (HUD). Some qualification requirements are more lenient like in regards to your credit score.
A 580 score will allow you to qualify for making a 3.5% down payment whereas with a traditional home loan, lenders are looking for a credit score around 620 or higher.
If you're at a place where you're comfortable taking out a mortgage I recommend checking out SuperMoney. They will compare mortgages for you so you can compare different banks and find the best option. (Be sure to check the box for FHA loans, if that's what you're interested in.) Plus, unlike other online loan comparison companies they DO NOT give out any of your information so you won't receive annoying phone calls from people trying to sell you stuff.
Interest rates are also pretty competitive with an FHA loan and this makes home ownership possible for people who would naturally struggle with obtaining a traditional mortgage. One of the downsides of an FHA mortgage is that borrowers are required to pay for mortgage insurance in addition to their monthly payment. The amount of insurance you have to pay each year varies from state to state and is usually a small percentage of the purchase price of the home.
Get an Individual Development Account
An individual development account is an asset building tool designed to help low-income families save toward a targeted amount like a down payment for a home. It's a matched savings plan that helps encourage continued contributions for your future purchase.
These accounts, made possible by collaborations between financial institutions and non-profit organizations, remain open from six months to a few years and match each dollar you save. Applicants who are approved will have to complete education courses about budgeting and the purchasing process to ensure their success. To qualify, you must meet the following criteria:
Meet minimum income requirements
Be able to contribute to the IDA savings with funds from earned income
Be debt free or have very little outstanding debt
Not have assets that exceed $5,000
To learn more about the program you can click here or you can search for programs near you as well.
Habitat for Humanity Housing Solution
Habitat for Humanity is a non-profit organization and Christian housing ministry that helps build homes and renovate existing buildings and structures to create affordable housing for those in need. The organization has offices all over the country and they work with thousands of volunteers.
Habitat chooses families in need to work with and help enable homeownership to go from simply being a dream to an actual reality. Families who are in need of decent, affordable shelter apply to their local Habitat organization and the committee chooses Habitat homeowners for their local area based on:
The family's level of need
Their willingness to become partners in the program
Their ability to repay the loan through an affordable payment plan
To receive this assistance, you must be a U.S. citizen, earn a consistent wage that meets income requirements, and have an adequately funded savings account. People who are approved need to attend courses on home ownership, contribute to the down payment and make monthly payments to assist in the construction process which includes helping with other Habitat homes.
To learn more or to see if you qualify, use this online search tool to find your local office.
USDA Loan
The United States Department of Agriculture Loan helps single moms who are searching for a home in a rural area (designated by the USDA) with a low or moderate income. In order to qualify for this loan you must have a credit score of at least 620 and meet specific income requirements.
Eligible applicants may build, rehabilitate or improve a dwelling in an eligible rural area. This program provides a 90% loan note guarantee and allows approved applicants to waive making a down payment in some cases.
To learn more about the loan program or see if you qualify, please visit the USDA website.
HUD Homes for Sale
The HUD Home Search Portal sells residential properties that have been foreclosed at an extremely low price. The homes are sold in an auction style where potential buyers can place bids through the site and the proceeds from sales are used to recover losses sustained during the foreclosure process.
One of the most appealing factors about purchasing a home through HUD's inventory of homes is that they will pay the closing costs if requested by the buyer and you can qualify for financial assistance regarding repairs. To search for HUD homes that may appeal to you, your budget and your family's needs, visit the HUD Website.
Originally published July 2015. Updated August 2019.