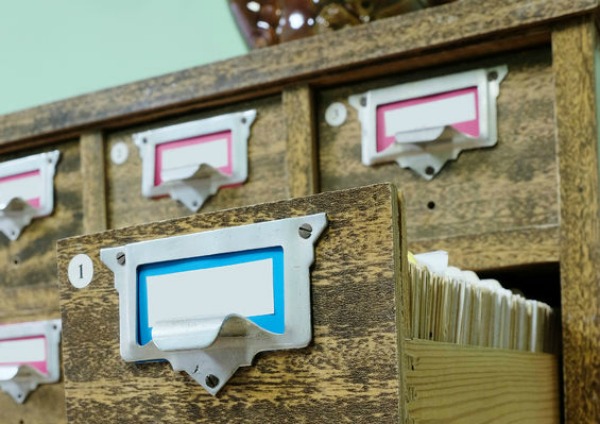 Last week I shared detailed information about housing help for single mothers through government programs. I probably barely scratched the surface since there are so many government programs designated to helping people find affordable housing.
Government programs do not help everyone though. Waiting lists can be long and not everyone who needs assistance will qualify. If you've been told that you 'make too much' for government assistance for housing or if you just want to try a different route, then this post is for you.
Securing housing as a single mom or a single parent in general can be tough especially since your household income is limited to only yours. In part two of the Housing Help Series I'll be discussing private assistance options for housing.
Start Thinking Economically
When you aren't receiving any assistance or additional income aside from your own, it's important to start thinking economically when it comes to housing.
Make sure you live in an affordable area with lower housing costs. This doesn't necessarily mean you have to move to a bad area of the nearest large city. In my experience, city living is way too expenses and the cost of living in small suburbs further away from larger cities can be much more affordable.
Cut expenses unnecessary expenses the smart way, drive less, utilize community resources and save when you can. When it comes to finding a place to live, try to keep it within your means and don't bite off more than you can chew with an over-sized house or apartment.
I admire how Alexa purchased a trailer for her and her girls in order to get ahead. It was a very wise economical decision.
Keeping your housing costs manageable and focusing on saving the most money is the key to thriving. After you change your mindset to survival mode, check out some of these private housing assistance options that generally don't require assistance from the government.
CoAbode Single Mother's House Sharing
The CoAbode is an organization that helps connect single moms who are looking for affordable housing and whose interest and parenting philosophies are compatible. Their House Sharing Program allows you to room with another single mom in order to cut your living expenses in half.
Enrollment for this program is easy and free and all you need to do is fill out a profile detailing specific information and accommodation needs such as rent, desired neighborhood, preferred school district etc. The CoAbode House Sharing Program welcomes all single mothers from all walks of life and you can find out more information about the program here.
Private Transitional Housing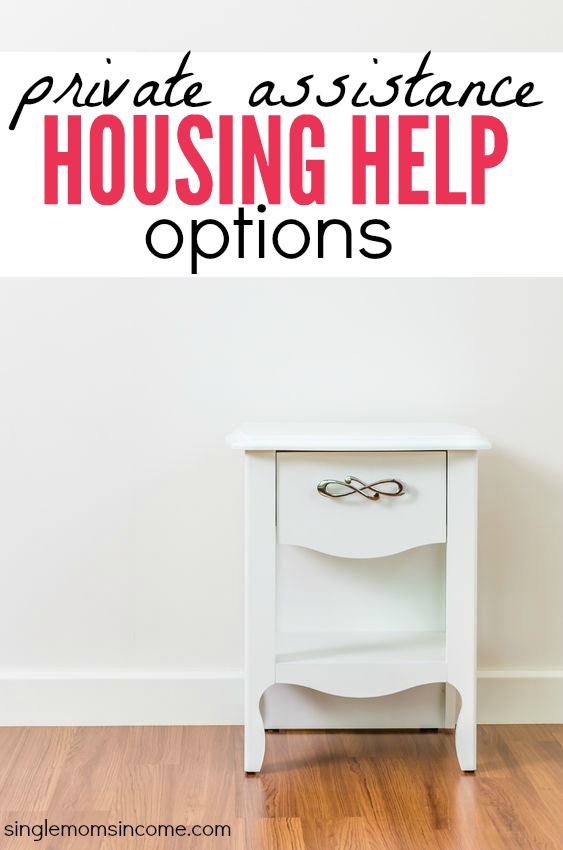 Transitional housing can be funded by the government, but a lot of times it's funded by local churches and organizations. If your housing options are running thin and you are facing homelessness, a transitional housing program will help secure temporary housing for you and your family.
Transitional housing programs are aimed toward individuals (mostly parents) who are late on rent, facing eviction or have nowhere to go. It's is a step up from a homeless shelter because instead of offering you a temporary living arrangement for a few days, you have the opportunity to be placed with housing for several months to at least a year or two.
The housing assistance these programs provide also include additional help including moving assistance, funding your security deposit, finding a better paying job and achieving more stability. Some programs even offer childcare services.
Transitional housing agencies and programs are not widely advertised on the web even though there are a handful of useful options out there. You can search for agencies near you here if you are interested in learning more or you can contact a local church or Catholic Charities organization to see if they have any information that can help you.
Stay With Family or Friends
Staying with family or friends temporarily might not be your favorite option, but it's always a solid option if you have it. If you can move in with your parents or other family members for a few months, you'll most likely be able to save up and get back on your feet. Friends and family members won't charge you as much rent (if any) as a private landlord would.
If someone has space and is willing to let you stay with them, you can always volunteer extra help and services to show your appreciation by babysitting, dog walking, cleaning, fixing things around the house etc.
When you stay with a loved one for however long you need, kick your work ethic into high gear by taking the time out to advance your education, work more hours or increase your income so you can build a solid savings cushion to help improve your financial stability.
Alexa's Note: I stayed with my Dad for several months rent free before buying the trailer. While sharing a room with my girls wasn't ideal I was able to save a ton of money doing this.
Assistance From Charities and Organizations
Many charities and organizations offer community assistance and quite a few offer housing assistance options for families. Most charities (not all) are affiliated with churches or religious groups and provide emergency shelter programs, counseling services, free legal advice, utility assistance and help with food.
Two of the largest church charity organizations that offer rent assistance and additional housing help include Catholic Charities and the Salvation Army.
Here are some additional big-name charity programs to look into:
American Red Cross
Jewish Federation of North America
Love in the Name of Christ
Lutheran Services in America
Ministries from UMC – United Methodist Church
YMCA
Saint Vincent de Paul
Operation Round Up
Most of these organizations have regional offices and programs so their service offerings can't really be generalized to apply to everyone everywhere. Your best bet is to visit their websites and call the branch closest to you to see what type of housing assistance they offer.
The help is definitely out there. We just need to reach out to these organizations and ask.
Related: Government Assistance Housing Help