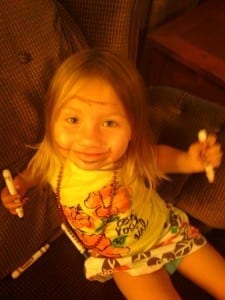 Another busy weekend but the girls are at their dads so I have plenty of time to catch up on work. I am coming down with another cold….ugh. Not sure why I tend to get sick so often.
No big plans this weekend. I am considering going to Red Lobster or Long Horn for my birthday. (My birthday isn't until next Saturday but bringing my kids to restaurants isn't usually my idea of fun.)
Great Posts From the Week
I've been enjoying Taynia's blog Fiscal Flamingo lately. I especially loved one of the quotes in this blog post: How to Find Time to Get Out of Debt. Her blog is beautifully designed and her writing definitely is fun and sassy. Love it!
Other Great Posts:
Other Places You Can Find Me:
Freelance Jobs
I have come nowhere near the amount of money I made last week BUT this is still the second best week I've had freelancing so far. No complaining here.
I had set myself weekly goals of making at least $375 in extra income. If I can make that $375 then I'll have my $1500 for the month. I made more than $375 this week so I'm happy!
I also still have quite a bit of work to do. I need to get my butt in gear so that operation quit the day job becomes a reality soon! So, here are your freelance jobs for the week.
Freelance Writing
Writer for Online Course @ProBlogger Pay:$20/hour
Legal Writers @Craigslist Pay: $0.06 per word
Baby/Pregnancy Blogger

@ProBlogger

Lifestyle and Entertainment Blogger

@ProBlogger

Content Writer

@Craigslist

Pay: $10/article

Knee Health Blogger

@Craigslist

Resume Writer @Craigslist
Solar Power Ghost Blogger

@ProBlogger

Personal Finance Blogger

@ProBlogger

Fashion Copywriter

@Craigslist

Business Magazine Writer

@Craigslist

Gluten Free Blogger

@Blogging Pro

Relationship Blogger

@ProBlogger

Sports Writer

@Craigslist