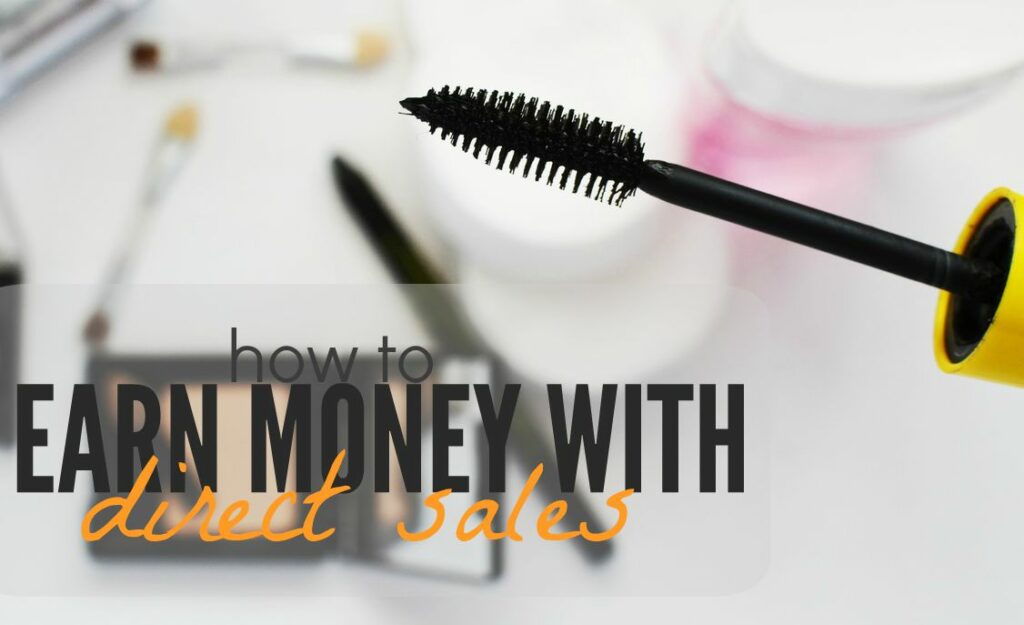 I'm sure you've heard of direct selling companies like Avon and Mary Kay. Maybe you've purchased products from a direct sales consultant before or attended a product party for a particular item.
Direct sales basically involves selling products face-to-face and and away from a retail store location. Representatives reach out to family and friends, network with others or host in-home shopping parties with presentations and pass out catalogs to promote sales. The idea is to build your customer base over time through referrals and marketing your direct sales business.
It sounds like a very plausible way to earn an income, only you must consider that earnings are 100% commission-based and a large portion of your commission will go to the company you sell products for. Most direct sales consultants earn anywhere between 20%-40% sales commission on average.
You also might need to invest in a starter kit to begin selling your products.
Having to come up with your own leads and forfeit a large portion of your earnings doesn't sit well with a lot of people and may turn them away from trying out direct sales. Plus, as with most work-from-home jobs out there, there are a few illegitimate companies that try to set up pyramid scams so consultants will never make any real money. (I will discuss this in detail soon). On the contrary, the good companies definitely outweigh the bad.
Here Are Some of the Top, Most Credible Direct Sales Companies
Mary Kay
Avon
Mark.
Stella and Dot
Chloe and Isabel
Color By Amber
H20 at Home
Lulu Avenue
For a complete list, click here.
So why should you consider doing direct sales to generate extra income?
If you're outgoing, determined and a self-starter, you'd fit the mold for having what it takes to be successful at the job
If you're passionate about a particular product and interested in sharing it with others
If you're looking for a flexible work-from-home opportunity that allows you to set your own hours and work at your own pace
If you're interested in working in a position that doesn't limit how much money you can earn
Determine If You Have Enough Leads to Get Started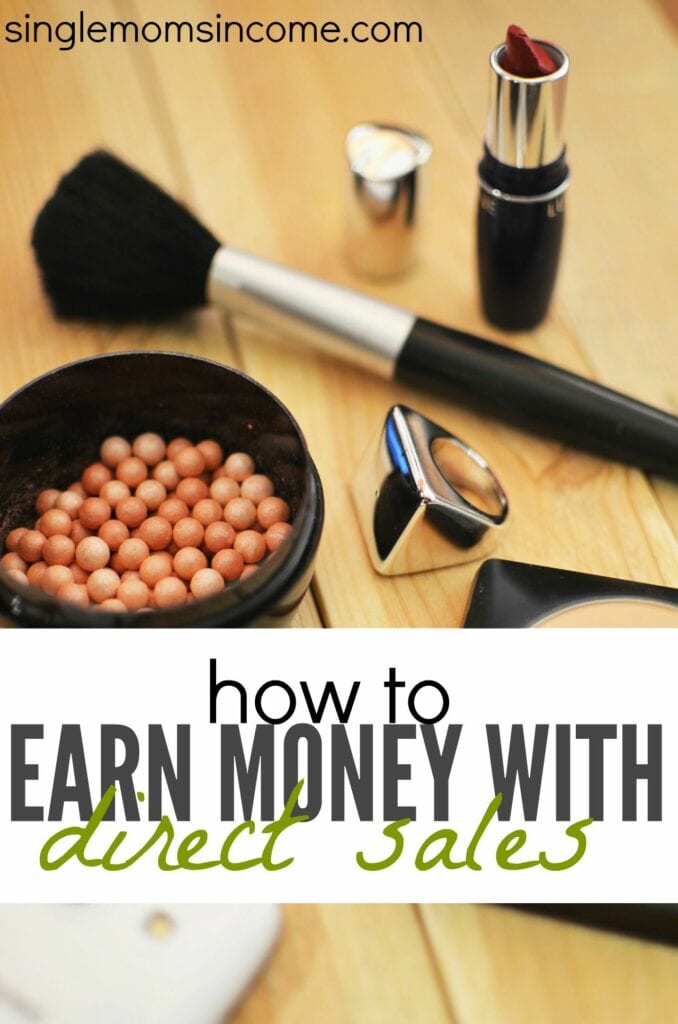 When you're just starting out with direct sales, it helps a lot to have a solid list of potential customers lined up. Write down at least 50 names of people who you could potentially sell products to. Odds are, only a portion of them will actually order something, so this is why you should keep your prospect list large.
You should make business cards and drop them off at local shops and businesses and make it a habit to meet a few new people each day. Today's digital and technology-driven society doesn't mesh well with the face-to-face interaction required to succeed in direct sales. Don't let that stop you.
There are plenty of ways to develop more leads and connect with new people regularly. You can ask your friends and family members to share your catalogues with their co-workers, leave some catalogues at your church or offer a special incentive for referrals to help draw in more people.
The more leads you have, the more customers you'll get and the more you'll earn.
Be Passionate about the Product
Have you ever bought anything from someone who acted as if they could care less about the product? It's very unlikely that you'll make sales if you aren't passionate about the products you are representing. As a direct sales consultant, it's your job to learn about your products inside out and get people excited about using them.
Believe wholeheartedly in what you are selling and the value of the products will come across even more.
Expose any Pyramid Schemes
Pyramid schemes are illegal scams where a large amount of new representatives at the lower level of the company have to pay substantial amounts of money to a few people at the top.
Things to look out for would be if you were required to make a large investment or monetary contribution to the company right off the bat. I'm not talking about starter kits with sample product, but empty miscellaneous fees that are required before you start working.
With pyramid schemes, you pay a lot of money to the higher-ups and the only way to make money yourself is to recruit a ton of people to join the scheme. Illegitimate companies that promote this are not focused on product sales but their interest lies in taking your hard earned money and offering you little in return.
Here are some red flags that will help you spot a pyramid scheme:
Extremely high start-up fees
The company won't buy back unsold inventory (most companies will if you are unable to sell or decide to quit)
Mandatory monthly fees or purchases
Or, if there is no inventory to sell to customers, this is a huge red flag
It's important to realize that some direct sales companies do offer consultants levels and rewards for recruiting new consultants and this doesn't make it a pyramid scheme. Generally, you would earn a commission based on what your recruitments sell. As long as you can earn money without recruiting others, you can still become successful.
However, if you have a friend who is interested or know someone who might do well as a consultant, recruiting others can only help create an additional stream of passive income.
Market Yourself and Get Serious about Your Business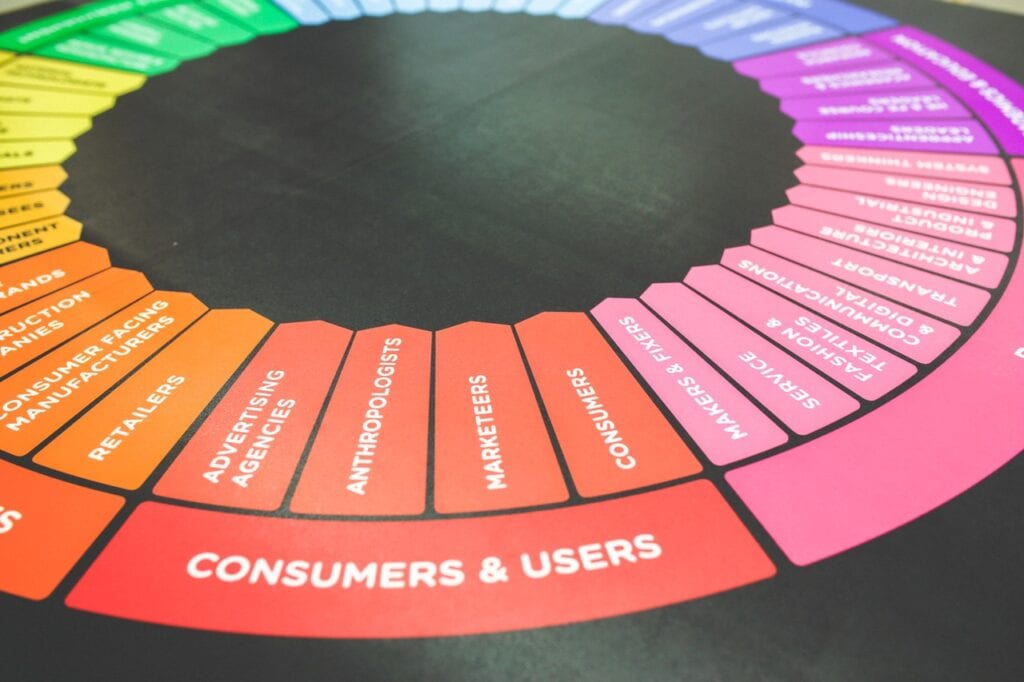 Even if you are representing another company's product, you should still treat your direct sales position like a business. This means you may have to invest in additional advertising, draft and pitch press releases and plan and advertise events.
When you start a business, you don't just wander into the opportunity, put minimal effort in and somehow become successful. It's important to set goals for yourself at the beginning and follow through with specific objectives each month. Consider how much money you want to make each month and what you need to do consistently to get there. This will help you remain focused and motivated as a direct sales consultant.
Direct selling parties are a great way to get a group of potential customers all in one room for a fun shopping experience and allow them to witness the features of the products first hand. You should promote your parties, upcoming sales and new product releases on social media and offline.
Surround Yourself with Support
Networking is key in this industry and it helps to surround yourself with people who respect what you are doing and will support you. You may want to reach out to other local consultants who sell the same products as you to seek advice, develop a partnership or just bounce ideas off of each other.
When I used to sell Mary Kay, I remember attending meetings with a large group of local sales consultants and it was very helpful to receive marketing and sales tips and hear about the wins and losses of people who were in the same boat that I was in.
Establishing a circle of support can help keep you motivated and feel less alone as an independent sales consultant. Not to mention, it can help open the door to partnerships and other opportunities to help benefit your business.
Direct sales is not for everyone, but people have become successful consultants by following some of these techniques.
Have you ever been a direct sales consultant? Would you ever try it out as a way to earn extra income?