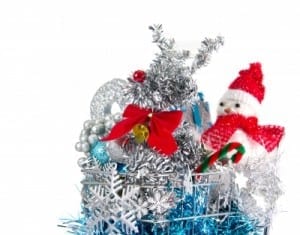 We all want to give our loved ones the gifts that'll make them happiest this festive season. Rather than peddling token junk, we want their eyes to light up on receipt of our thoughtful presents. This isn't easy and financial concerns often tarnish the festive season, so here are some practical Christmas spending tips.
Start Early
The best way to save is by keeping an eye-out for gifts all year long, if you see something in November, buy it in advance. A last minute spree is costly and unsatisfying. You should also try to gauge exactly what people want, clutching at 4 or 5 random choices can often be as expensive as getting that prized iPad or kindle.  
If you're planning an early season holiday, buying one another a flight can be brilliant way to save money and stress, both at Christmas and at the start of the year when you go to book.
Shop Online
Use sites like Amazon to send gifts directly to the recipient – made even more practical with their gift wrapping services. Remember that buying on the net can be much cheaper – especially if you're looking for the best prices on electrical goods this Christmas – but be sure to protect your purchase by using a Credit Card if possible. This gives you statutory protection under 'Section 75' which is neatly outlined in the following guide: http://www.totallymoney.com/guides/section-75-consumer-credit-act/. Debit Cards can protect you to some extent but rules may vary. 
Even if you're particularly solvent this Christmas, prudence and thrift still apply. Look into the best Cash-back Credit Card deals, but be aware that this isn't 'free money'. They benefit from your additional spending and you benefit from the cash-back, but if you set up a direct debit and make sure you pay the bills on time, this can be worth £50 a year to the average consumer.   
Be aware of valuable Consumer Rights, such as the falsity of stores claiming 'no receipt, no return' for faulty goods. A bank statement or record of the transaction will suffice, (for other returns such as unwanted gifts check the stores policy).
Kids can be very demanding at Christmas, but for adults, be thoughtful and remember that a well-chosen present is often the most treasured.