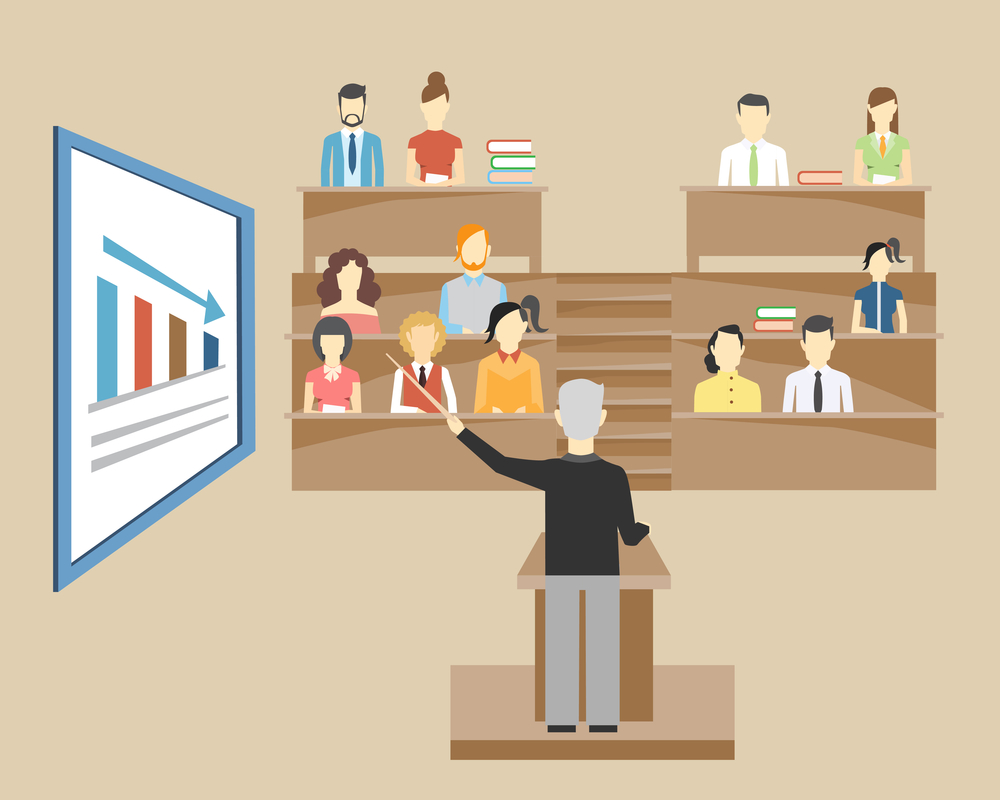 Thinking of going back to school as a single mom? If there's something you want to study in order to gain a new skill or advance your career, this can really help to increase your income when it's all said and done.
Single moms definitely need more support when going back to school and it's important to get on a schedule that works best for everyone. However, the main obstacle that you might face is determining how you're going to afford to go back to school.
If you're wondering can single mothers go to college for free you're in the right place. While there's no official pass that single moms get to go back to school for free, you can use the tools and resources available to you to leverage a free college education. Here's how to get started
Financial Aid
Single moms with a financial need can apply for financial aid to help cover the cost of college. You'll need to fill out a FAFSA every year to determine your eligibility and level of need.
If you qualify, you can receive the Federal Pell Grant which is put toward your tuition and does not need to be repaid. The Pell Grant limit for 2019-20 is $6,195. You may also qualify for state grants which can also go toward your school tuition.
If you attend community college, financial aid should be able to cover your tuition costs for a full-time load of classes. You may even receive a book voucher to help you pay for textbooks.
Check to see if your state offers any grants specifically aimed toward single moms returning to school. For example, the state of Colorado has a grant in partnership with the U.S. Department of Labor that helps community college students access on-campus childcare.
The New York Tuition Assistance program provides up to $5,000 annually to eligible students who attend approved New York post-secondary schools.
The state of Kansas has comprehensive grants that are given to residents attending public or private universities on a full-time basis. They can receive anywhere from a few hundred dollars to $3,000 annually.
Scholarships
When I was in community college, I remember writing an essay about my son and my goals for going back to school in order to win a scholarship by the local town's mothers club.
I ended up getting chosen to receive the scholarship money which was sent to my school to help pay for my classes that semester. It was super easy.
I also have a friend who's a single mom and has funded her entire college education with scholarships since she doesn't qualify for financial aid.
There are a ton of people and organizations out there willing to help single moms pay for school. You just need to know where to look and be willing to apply.
You can start by checking with your school to see if they have scholarships available and that the criteria is. My old university actually had a scholarship office and tons of opportunities to get free money to go to college.
Don't just limit yourself to what's available on campus. Narrow down private scholarships funded by other organizations and individuals who wish to give back. Here are a few common scholarships for women and single moms to apply for.
You can find a collection of additional scholarship opportunities for single parents on here.
Employer Tuition Assistance
Another way that single moms can go to college for free is with employer tuition assistance. Yes, your employer may pay for part or even all of your college education.
According to section 127 of the Internal Revenue Code, your employer can provide you with up to $5,250 in employer education assistance benefits for undergraduate or graduate courses (tax-free) each year.
Your employer may have their own requirements in order for you to receive their assistance, but this is definitely something to look into. If you going back to school could help you land a promotion at your current job or add more value to your position there, you can try negotiating to see if they can provide some tuition assistance to help cover college costs.
Even if you work part-time or outside of the corporate realm don't completely write off the idea of receiving employer tuition assistance.
In fact, totally free education is more of a utopia. Many students have extra expenses even if they don't pay a tuition fee. For example, they need to handle the workload by using Essay Hub services. Still, one can't help but agree that lack of student debt or not having to pay for several years of studies is a relief, especially for vulnerable groups like single moms.
Here are some popular companies that have been known to help employees cover the costs of going back to school.
UPS
Comcast
Wells Fargo
Bank of America
Publix
Verizon
Oracle
Fidelity
Starbucks
AT&T
Best Buy
Chipotle
BP
Can Single Mothers Go to College for Free?
So can single mothers go to college for free? The short answer is yes, but you have to be willing to utilize the resources and strategies available to you.
Odds are, no one is going to walk up to you and give you a free ride to college. If it were super easy, everyone would be doing it. Still, there are tons of scholarship opportunities and grants that are geared toward single moms with a financial need.
You can also reach out to your employer or apply for employment with a company from the list above. Whether you have to spend some time writing scholarship essays or sending in other applications, it will be worth it once you get the additional education you need and avoid taking out tons of student loan debt.