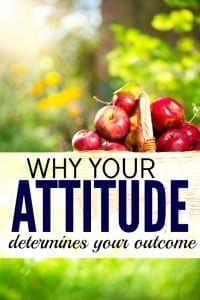 Over the last couple of months I've offered to help more than a dozen women try to find work from home jobs. However, out of those dozen there's only one of them that I know of who has actually taken my advice.
From this experience and from my own growing pains over the past few years I've determined that it all comes down to attitude.
If you think you can do something then you can surely do it. If you think your life is destined for eternal bad luck and you have the "never get ahead" mentality, then you're never going to get ahead.
If you feel sorry for your circumstances then you'll never have the strength to overcome them. If you look at your current circumstances with determination to make your life different, then YOU WILL make your life different.