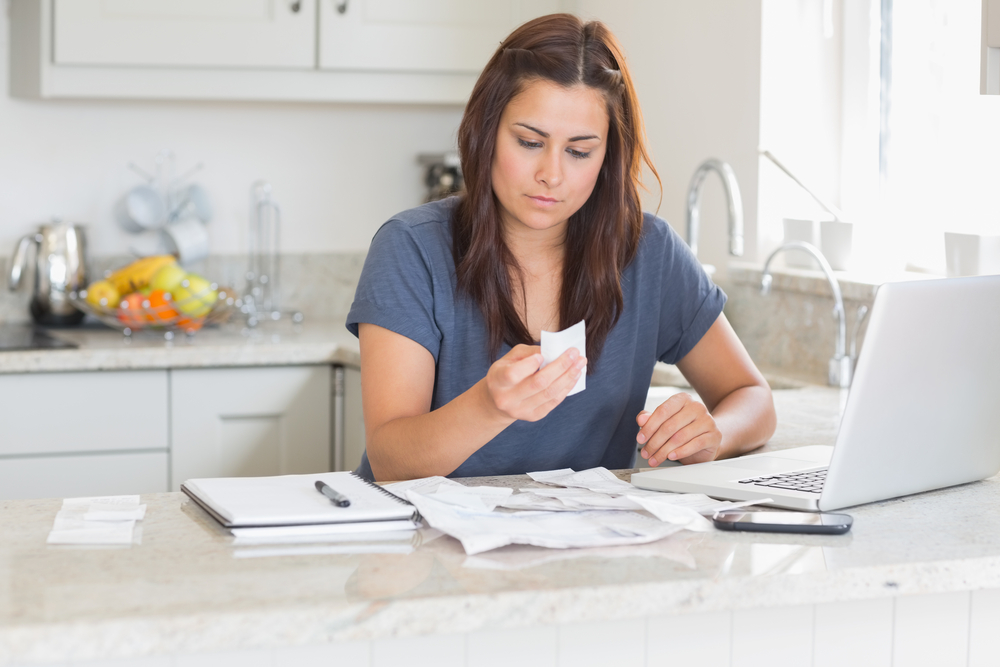 If you're like most of us, odds are you're staying at home until further notice. My husband is an essential worker but has only been working part-time since he's also going to school part-time. Otherwise, we are all mostly at home.
There's a lot of changes going on and a lot to worry about – especially when it comes to your finances. However, there is a small silver lining. Being at home means there's an additional opportunity to save money.
Here are some key ways to save money while you're staying at home right now.
1. Dining Out
If your state is under a stay-at-home order, this means most restaurants have closed their dining rooms. While you can still order food, you can't dine out. It's unfortunate, but some restaurants have even closed down for the time being.
Not having the option to dine out means you can save more money by eating at home.
Use this time to plan out practical but delicious meals that you can prepare at home. Even if your grocery bill has slightly increased, cooking at home will almost always be cheaper than buying food from restaurants.
2. Events
Life may seem dull because events are being canceled, but this can be another opportunity to save more money. This means you don't have to worry about paying for sporting events, concerts, local events, taking your kids out, or any other activity.
If an event you purchased tickets for was canceled, you have likely gotten a refund. Just because events aren't happening, doesn't mean you can't have fun. Shift your focus to having fun with your family at home for free.
3. Non-Essential Spending
We all do some non-essential spending each month. However, with most non-essential businesses closing down right now, this limits the temptation to spend extra money on unplanned purchases.
4. Traveling
Today a memory popped up on my social media showing me last year's spring break family trip. It stung a little to see that just last year we were out and about on vacation, but it does provide a little relief to know that we can save more at this time.
If you've had to cancel travel plans, you should be able to get a refund and add that money to your cash cushion or emergency fund for now.
5. Transportation
Now that most of us are not commuting back and forth or work or taking the kids to school, expect to save a lot of money in gas. My fuel expenses this month will be a big fat $0.
If you do have to get gas, fuel prices have actually dropped in most areas of the country so you can still potentially save money in this area.
6. Help With Monthly Bills
While the government has been offering some financial assistance for people at this time, private companies are also trying their best to do the same.
Some gyms are allowing you to cancel your membership or get credited. Some companies are offering free and reduced WiFi services especially if you have a student at home who is doing e-learning.
Also, many car insurance companies are offering credits ranging from 15% – 25% of your monthly premium. I called to check with my auto insurance company since I won't be driving nearly as much this month and they said they are already providing automatic credits to everyone for the next two months.
Look for the Silver Lining – Save Money Staying at Home
As you can see, there are several ways. to save money right now. Times may be difficult, but it's best to focus on any savings opportunities that may present itself as well.
You got this!
What ways are you able to save money right now?