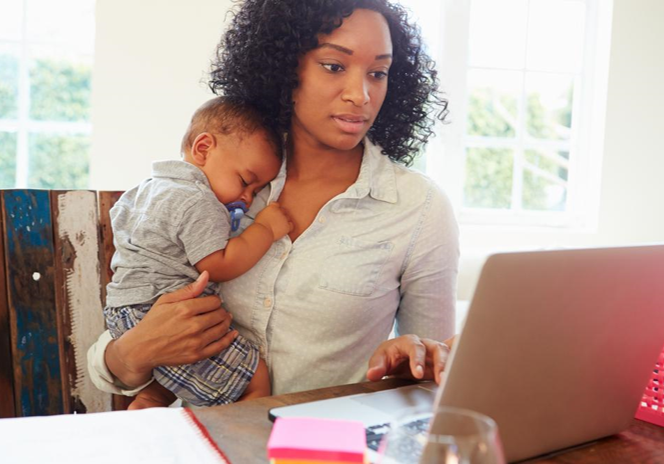 Today's job market is ever-changing. While many people still work in an office, telecommute and remote positions are more popular (and available!) than ever. According to the remote work authorities at Remoters, offsite positions are set to outpace traditional office jobs by the year 2025. This trend translates to a new benefit of the digital and consumer-focused economy, where new and experienced moms can work and thrive on a part-time or per diem basis.
There are many reasons for desiring a more flexible position. Some women have a career and education they'd like to leverage while they take care of their children. Others are searching for a side gig that can help them make extra cash. No matter your skill set or background, there is probably a remote or flex schedule role out there for you.
Company owners and CEOs are out there looking for talented people who can work at home or help out on an occasional basis. Consumers are interested in businesses and professionals with a personal touch and a unique skill set. If you would like a more flexible type of job, you'll love this first-time mom advice from women who juggle both their craft and their children. Discover some of the top flex jobs for parents. One of these ideas is sure to inspire you as you continue your search.
Personal Shopper
Everyone is short on time, which is why brick and mortar stores are finding ways to make shopping more convenient. In-store pickup and drive-up services are a popular way for families and busy professionals to cut down on their errands. Personal shopping is also gaining steam. Companies like Shipt hire personal shoppers to complete grocery store and department store runs for their customers. If you have a reliable vehicle and a set of insulated cooler bags, you can apply, interview and become part of the team.
Work while your little one is at daycare—or shop on the weekends while your partner watches the children. No matter your schedule or style, a flexible personal shopping job may allow you to make over $20 per hour. The largest businesses partner with many of the biggest stores and shops, but you may be able to find a local service in your area. Search online for the company that best meets your needs, and you'll be making money in no time.
Freelance Consultant
If you come from a background like law, copywriting or psychology, you may be the perfect freelance consultant. Whether you work for yourself or a company, the position involves using your unique and in-demand skills to help others. Remote work job sites feature many of these roles on a regular basis. You may also consider creating your own business cards, social media pages and website.
The opportunities are endless. Advise non-profit or for-profit organizations on legal issues, provide copywriting services for marketing agencies and small businesses or help hospitals and mental health centers best serve their patients. Other careers that are friendly to consulting include sales, technology implementation and human resources. If you've spent years in beauty, finance or design, you may also be able to find the role of your dreams. Visit both traditional and telecommute job sites for opportunities. If you're currently a consultant and expecting a child, you may also want to discuss a remote option with your supervisor.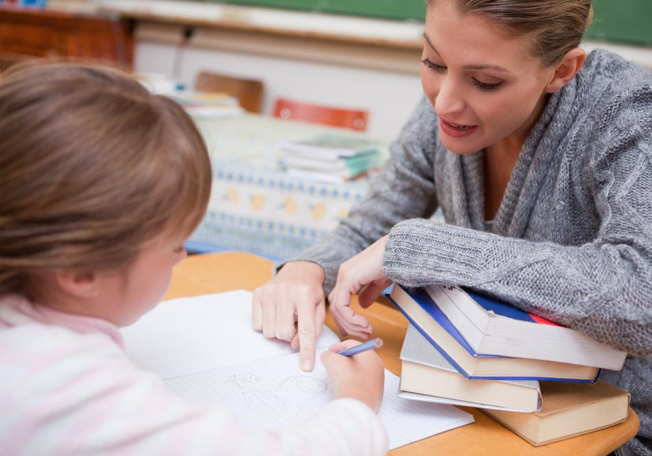 Tutor
Experienced teachers make excellent tutors, but nearly anyone with a passion for learning can become one. English as a Second Language, Math and Science are just a few of the subjects in which children and adults need tutoring. You can even teach people how to play musical instruments like guitar or trumpet. Start your own business and you'll have full control over your schedule. Most students will need afternoon, evening and weekend tutoring, but you'll be able to work as long or short as you want. Even if you work for an established company, you'll have a part-time schedule.
Jobs are available in person or completely online. If you're interested in this role, brush up on your favorite subjects. Before you get the job, you'll have to take a test, demonstrate your instructional skills or otherwise prove that you can teach the material. You may also have to pay for a background check or on-site certification. While there is some preparation involved, you'll love how you're helping students and making extra cash.
Virtual Assistant
Many CEOs, business owners and department leads need administrative help. Instead of hiring a full-time employee, some companies are hiring virtual assistants instead. Virtual assistants usually have a background in administrative or office assisting, but the positions are usually available to new moms with scheduling and organizational skills.
Serve one C-suite executive or several professionals. Your style depends on your time and availability. Before you apply for an online job, make sure you have a reliable computer and high speed Internet access. You'll also need a current generation smartphone, headset and microphone. Read the fine print on all job roles. Some may require you to have special equipment like a scanner or fax machine. Others desire that you work certain hours or serve clients within a specific time zone. Whatever position you choose, you have the freedom to work just a few hours a week—or a full-time work week.
Childcare Provider
Once you're comfortable caring for your own baby, you may consider becoming a part-time childcare provider. This doesn't mean you have to start a daycare. Instead, you may be able to watch another small child, like an infant or toddler.
Since you're already creating a kid's schedule, it's easy to babysit your cousin's little one during the day—or watch your neighbor's baby on the weekends. While you stay busy and have a companion for your child, you'll be making money. Most new moms recommend starting with one additional playmate. When your days are running smoothly, feel free to add another adventurer to the mix.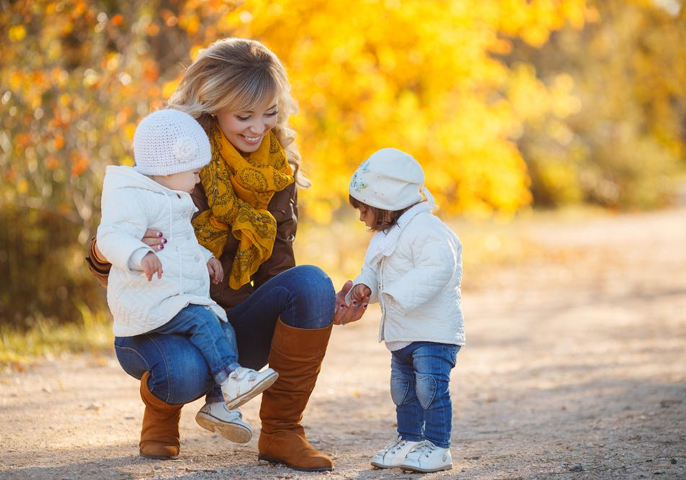 Care for Your Baby and Hustle with a Flexible Job
A flexible job can make you a happier parent. It will also help pad your wallet. Even if you telecommute or work part-time, you'll still have to be creative to meet all of your goals. Plan on working full-time from home? Consider hiring a nanny. You'll never spend time on pickups and drop-offs—and you'll find it easier to get your projects done.
If you're interested in additional helpful hacks for working moms, utilize those convenient shopping services, consider meal delivery subscriptions and save time by buying baby clothes online such as onesies and sleepwear . The same digital tools you use to be a flexible worker are also available to help your family. The less time you spend on the phone and in the car, the more energy you'll have for your career or side hustle.