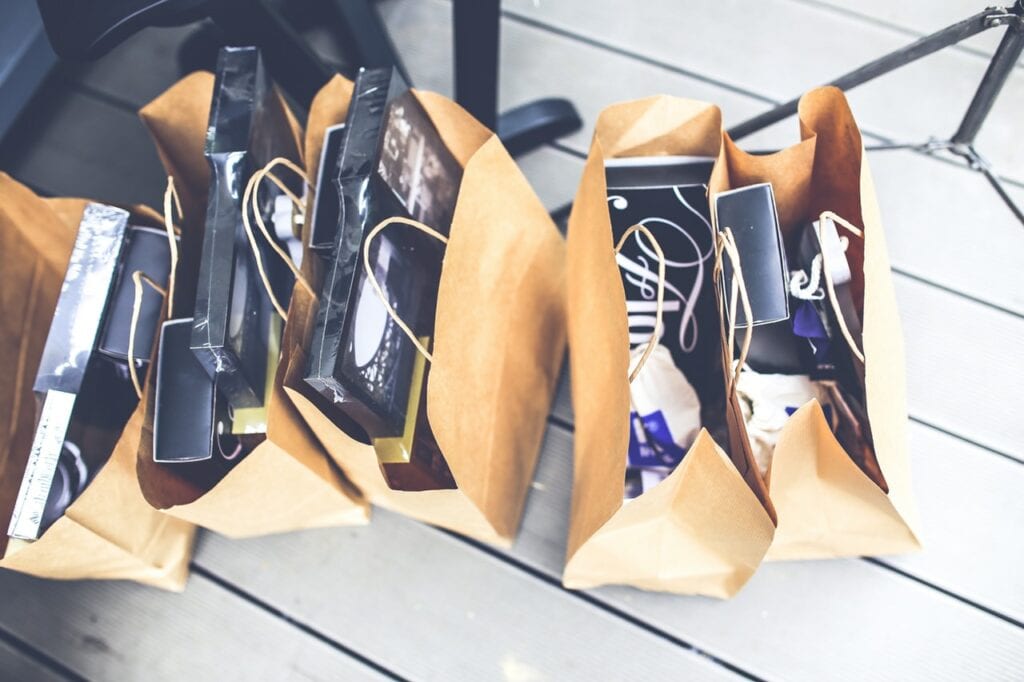 Who wouldn't like to get free stuff? We all love free stuff, especially when it helps reduce our regular monthly expenses. Often times, a penny saved is a penny earned and by not having to purchase certain items with your own money, your savings will really add up.
The good news is there are quite a few rewards websites and apps that give free products. Many rewards websites are geared toward moms but there are plenty opportunities for everyone. Here are some top rewards sites that pay free products:
Free Stuff from Target
You can get more than $60 in free items like free samples and coupons from Target when you create a baby gift registry with them. Free samples can include diapers and wipes, breastfeeding storage bags, diaper rash cream and much more from reputable brands like Pampers, Honest, Liz Lange, Philips Avent, etc.
Free Coupons
Many brands send free coupons to new and expecting moms. Many of these free coupons are for free baby stuff! Here are a few brands that give out coupons to moms:
Huggies
Pampers
Enfamil (They will send you $250 in coupons & free stuff for just signing up!)
GoodNites
Luvs
EverydayHappy
EverydayHappy is a new, premium brand of baby products that have developed eco-friendly and toxin-free laundry products including detergent and bath wash for babies. They will send you a free box of products containing detergent, face lotions, shampoo, hand soap, and diaper rash cream just for filling out a form for the trial offer. You have to decide within seven days whether you want to cancel the trial offer or not. No matter what you decide to do, you still get to keep the free box of products.
Swagbucks
Use Swagbucks to earn more free stuff. Swagbucks is a fantastic program that lets you earn points in a variety of ways like taking short surveys, searching online using their search engine, watching videos and more. You can earn many gift cards that you can use to make purchases at your favorite retailer, or you can earn cash by choosing a PayPal gift card when you redeem your points. 500 points or Swagbucks will get you a free $5 gift card and 2,500 points will earn you a $25 gift card.
Toluna
Toluna is reputable international survey site, but they also offer free products for the purpose of product testing to their members from time to time. All you have to do is to sign up to the site and see if you qualify for free product testing opportunities.
Earn Rewards for Free Products
There are many brands that give you rewards in the form of points which can be redeemed for free products. Pampers gives you 100 Free Points just for signing up their Rewards Program. You can redeem the points for free stuff like free diapers, gift cards, toys, and more.
Sites that Give Free Diapers
There are a few other sites that will send you free diapers, such as:
Honest
Simply Right
Little Huggies
National Diaper Bank Network
PINCHme
PINCHme offers free samples that are released each week. Take a shopper survey to become a PINCHER. Based on your information, PINCHme will find the best samples for you.On Sample Day, be quick to pick samples from your favorite brands to add to your PINCHme box. Samples are completely free. In exchange for trying new products for free, they ask for your honest feedback.
Betabound
Betabound is a website devoted to listing all the available beta testing opportunities available out there online. Companies perform beta test prior to releasing a product. Betabound helps real people like you to beta test products from different major tech companies. As a beta tester, you will have a chance to experience a new product firsthand.
In exchange, you will give your unbiased and honest feedback Many companies do give incentives such as products, gift cards, t-shirts, etc. to testers that provide high-quality, helpful feedback.
House Party
House Party is a great rewards site that gives you free products to test at a house party so you can share them with your friends and/or family. This product testing site normally sends out enough free products from a specific brand for 10-15 guests. There are different parties listed on the site to sign up for all the time. You will need to fill out an application if you want to host a house party and try free products from House Party.
Basically, you just host a party and just distribute the free items so everyone at the party can try them out. Remember to take pics and video of the party to share with House Party to prove that you actually had a party.
Chatterbox via House Party
Simply apply to become a Chatterbox. If selected for a Chatterbox, you will get your free Chat Box, i.e. great free products delivered to your home. You will try the great products at home and share special products or samples with friends. But remember that you will not have to throw a party, but you will want to chat about the products you try, share your experience and opinions with others on the Chatterbox site.
Baby Clubs
Many brands have Baby Clubs that give parents coupons and freebies. All you need to do is sign up to these Baby Clubs to get free baby stuff, baby samples, coupons and more. Here are a few Baby Clubs you can sign up to receive free baby stuff:
Enfamil– sign up to Enfamil Family Beginnings program to receive up to $325 in free stuff.
Publix – Get coupons for free full-size baby products, a free parenting guide, and more free baby stuff from Publix Baby Club.
Winn-Dixie Baby Club – they will send you a few free baby products and high-value coupons. You can also receive a $10 Gift Card for filling your baby's first Prescription at Winn-Dixie.
Pampers – Join the Pampers Rewards Program to earn points that can be exchanged for free stuff like diapers, gift cards, toys, and more. You will get 100 FREE Points just for signing up!
Top CashBack – Get Paid for Shopping Online
Top Cashback gives you cash back when you shop online for everyday essentials online with top retail brands. They have the highest cashback rates among all of the sites I've checked and you can currently get a $6 sign on bonus.
Have you ever used any of these sites to earn free things?