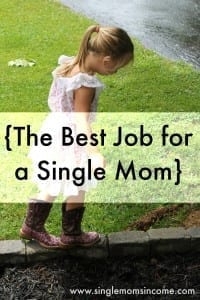 As a single mom finding a good job is so hard.
There's nobody to help you get by. You have to pay your own bills and take care of your kids. You have to work every day and then come home to a messy house that you just can't seem to keep clean, help with homework, chase down little ones, make supper, and get everyone ready for bed.
Then you get the pleasure of waking up the next day and doing it all over again.
It's hard.
Plus, if your family is like mine you have nobody who is able or willing to give you much needed mental breaks or watch your kids while you're at work. On top of your other bills you have to pay a babysitter.