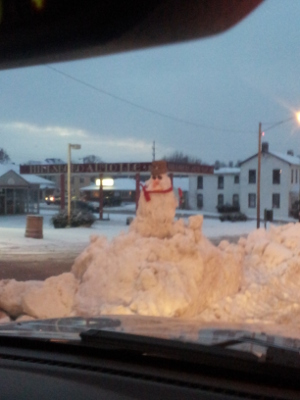 Last winter this was the middle of the main road!
I have cabin fever.
I noticed this slight feeling of depression creeping in about a week and a half ago. My grouchy mood started getting worse each day.
I started to think maybe I was working too much. I've put in some serious hours over this past month and I began to wonder if that was starting to cause me burn out. So….I took the whole weekend off technology. It didn't help.
In fact, it actually worsened the problem. I wasn't really burnt out at all, I just needed something to do! By forcing myself not to work (which I enjoy) I realized how much I was missing the warm weather. I just needed to get outside.