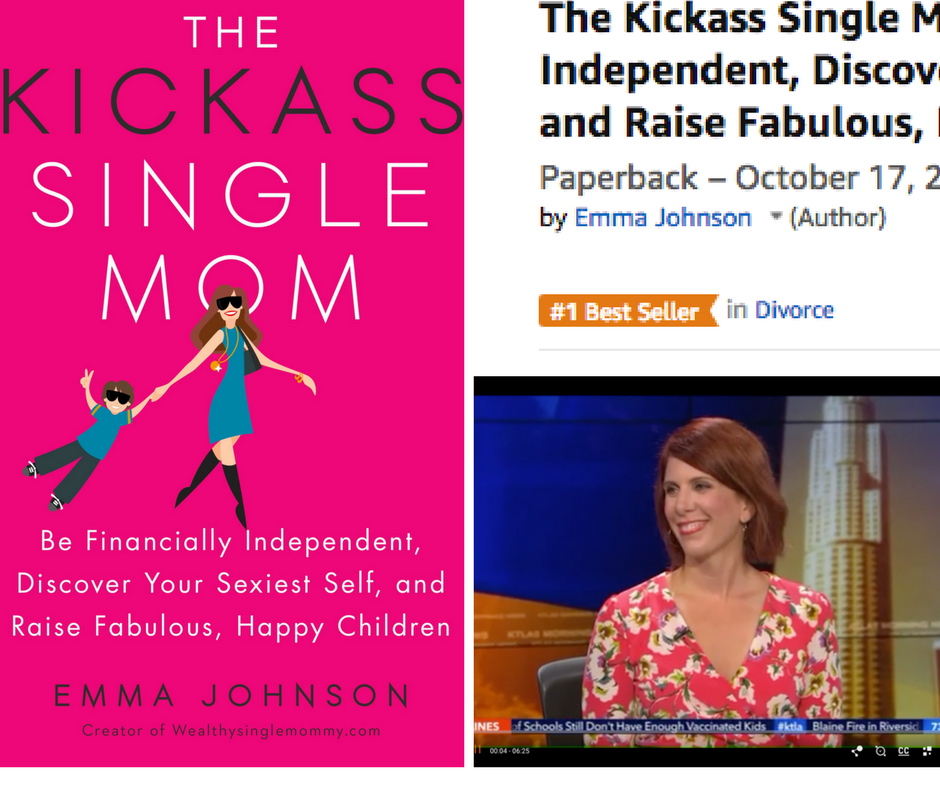 One blogger I've followed (and admired) these past few years is Emma Johnson of WealthySingleMommy.com
I love Emma's tell-it-like-is approach and her ability completely defy all the common single mom stigmas. And now she's released a new book, The Kick Ass Single Mom.
The Kickass Single Mom covers:
Building a life on your own terms.
Creating the career you want and earning far more money than you ever imagined.
Rekindling your romantic life.
Being a fun, present mom.
And so much more!
I've gotten a copy of this book and it's pretty much like the single mom roadmap. If you have a question about single motherhood she's pretty well got you covered.
Some of my favorite sections included Good Guys like Women Who are Financially Independent and of course, I loved hearing Emma's take on meeting your ex's new woman. (Something I just did!) But don't worry there is MUH more to this book than just dating.
In honor of her new books she's allowing me to give away three copies.
All you have to do is enter your email address and three winners will be picked next Thursday.
If you want to grab a copy of the book yourself you can find it on Amazon here or other major retailers here.