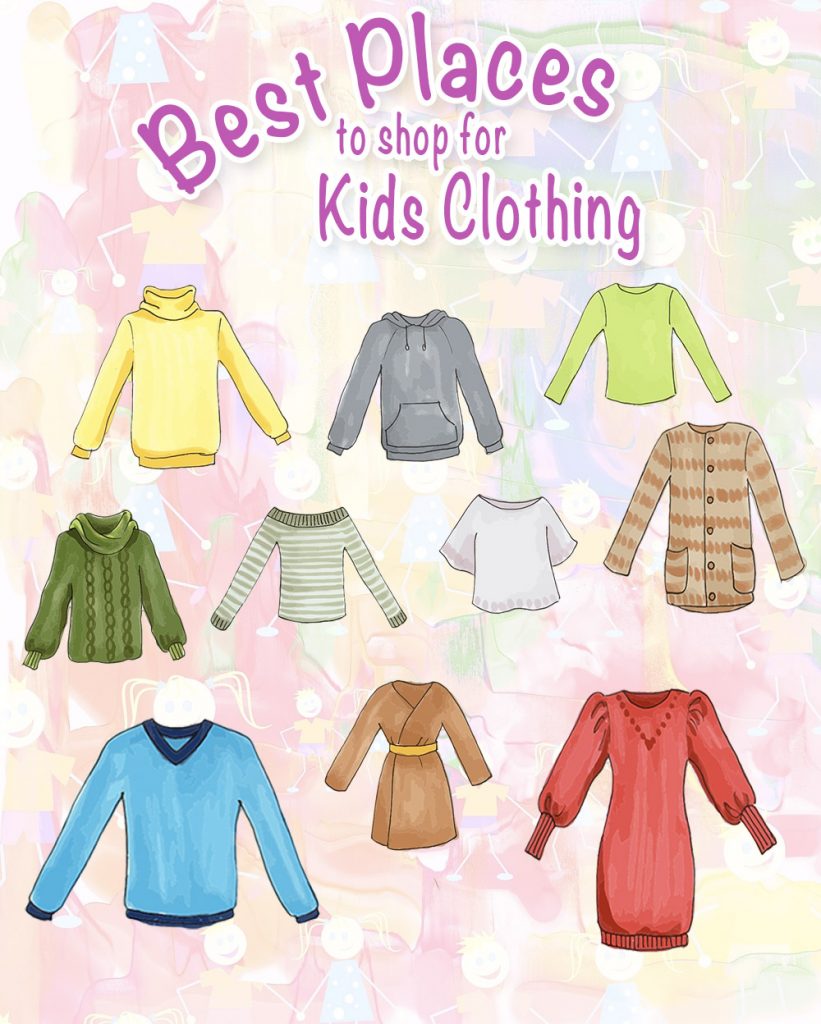 Not all moms but many like shopping for clothes for their kids. We've come up with the best places to shop for kids clothing in this post. I love shopping for kids clothing. When my daughter was a tiny little girl I'd see clothing in shops and instantly want to buy everything. Many clothing items for kids are a lot more stylish than adults clothes making you want them even more.
Kids' clothing can be very expensive especially as they are consistently growing and only wear them for short periods of time. Check out the Guide To Getting Free Kids Clothes
Places To Shop For Kids Clothing
Kids clothing is advertised everywhere from television ads to catalogs. Even before I became a mom I would look at kids clothing and instantly fall in love with them. Since having my daughter I've been to a number of shops and outlets to purchase clothing and here is a list of my favorite.
Mini Boden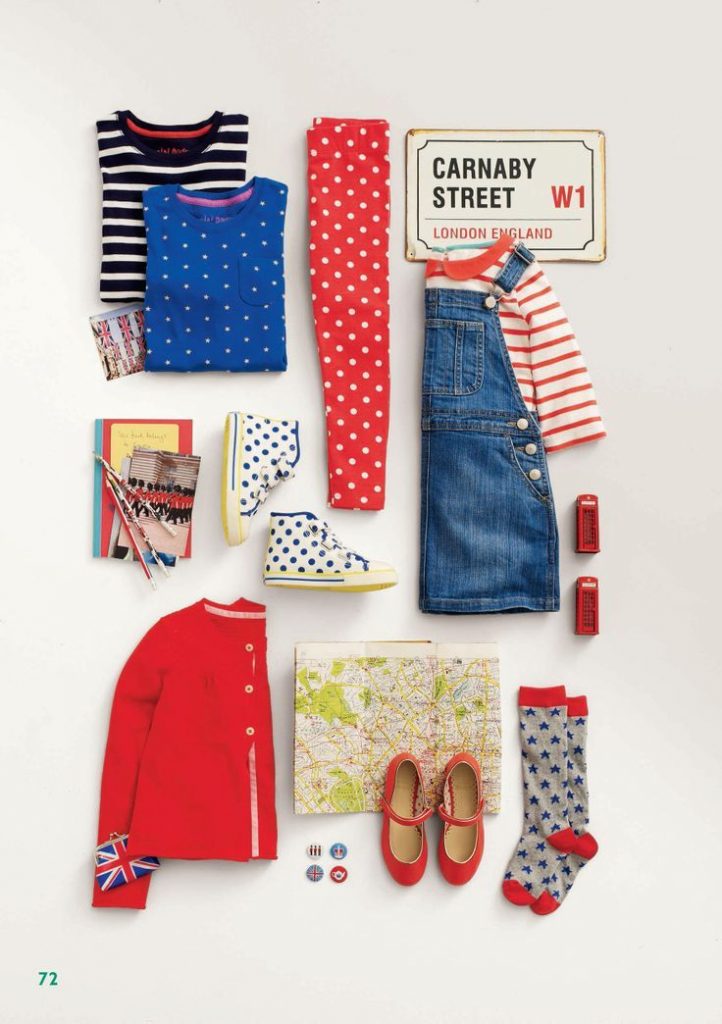 If you have the right budget to purchase higher-end kids clothing then Mini Boden is the place for you. Just out of Britain the company has clothing suitable for men, women, and children ages 0-16. They have colorful, playful, and fun designed collections. If you have the budget why not stock your closet with Mini Boden products.
Visit Mini Boden to get 10% off your first order with free shipping!
The Children's Place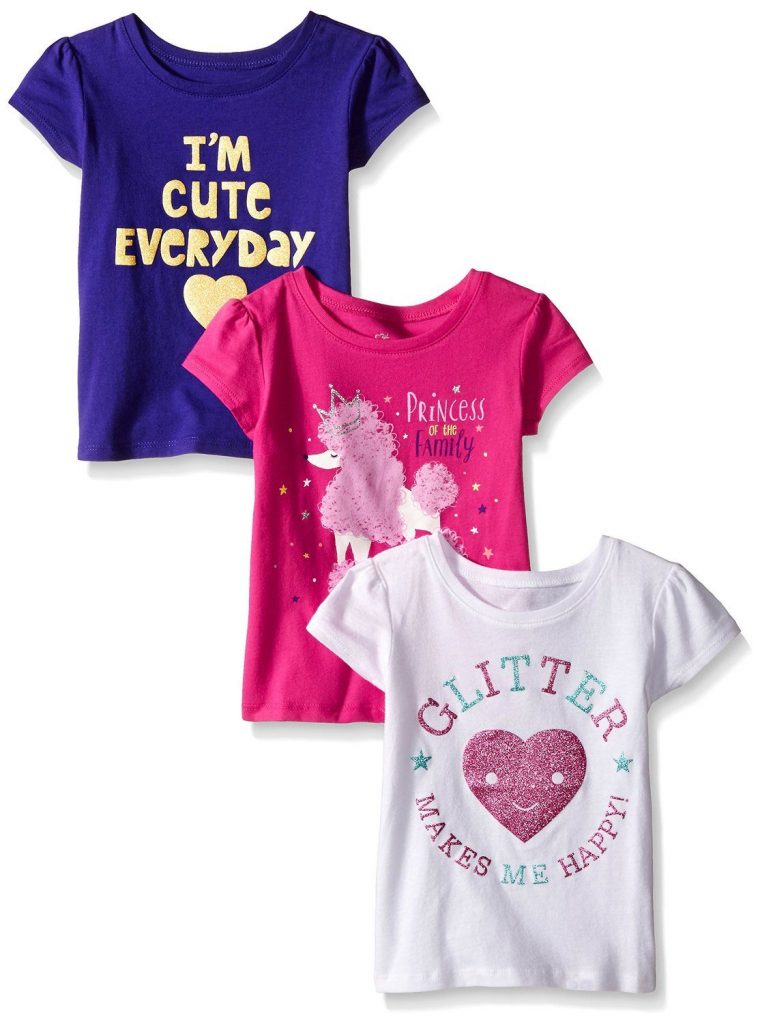 As you can tell by the name this store is dedicated to children's clothing. In this store, you'll find great pieces such as like denim, onesies and graphic tees. They also have a few seasonal items around the holidays. The store also sells children's shoes and accessories which are also reasonably priced.
Head over to Children's Place to find out more. Why not like the Children's Place Facebook page for news, updates, and product offer.
Consignment Stores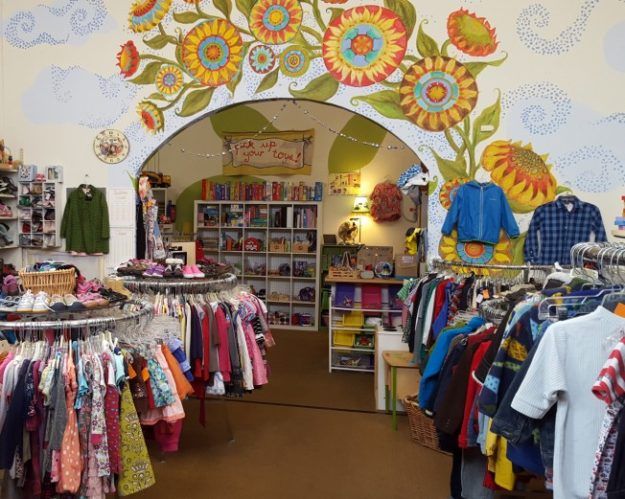 If your a mama like me and have a budget in mind consignment stores are a great way to bag used branded children's clothing that won't break the bank. You can even buy in bulk at the consignment store if you have more than one child and it can save you a fortune. As your kids are growing rapidly you may want to start shopping at consignment stores when they are little. You can get yourself items for as little as $1.00!. Check out consignment stores near you here.
Kohl's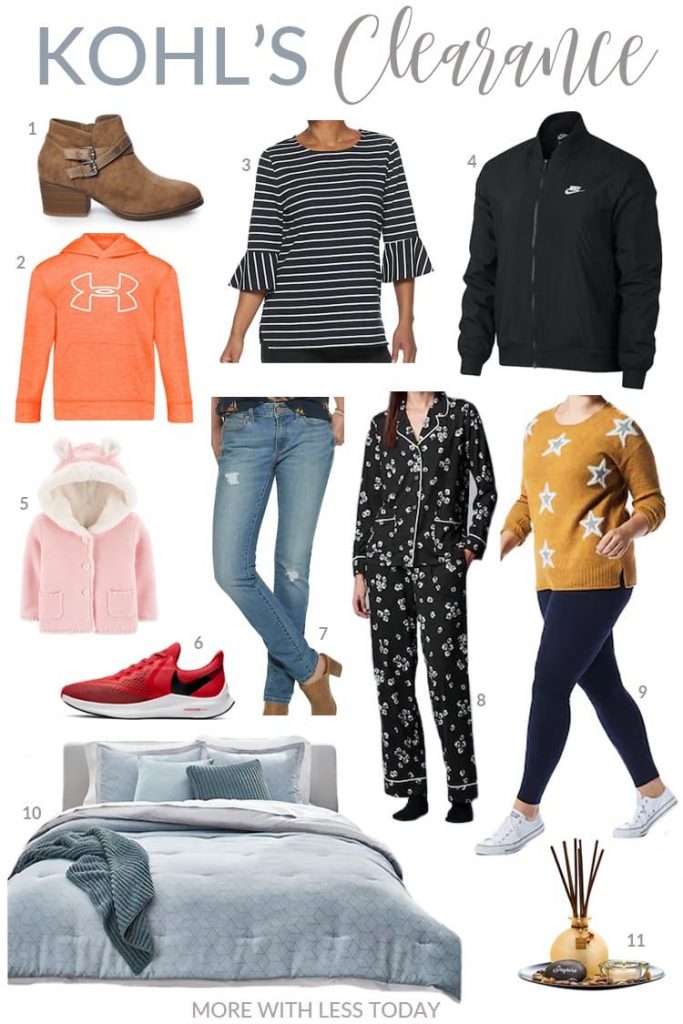 Looking for practical and fun children's clothing? look no further Kohl's is the place to shop. The store offers quality pieces of clothing and tend to have regular sales. There have been a number of tikes I've bagged sale items for under $5.00. In addition, the store allows you to earn Kohl's cash each time you shop which you can spend in the future. Once you've gathered enough Kohl's cash you can walk into the store and leave with clothing for free!.
Head over to Kohl's now!
Hanna Andersson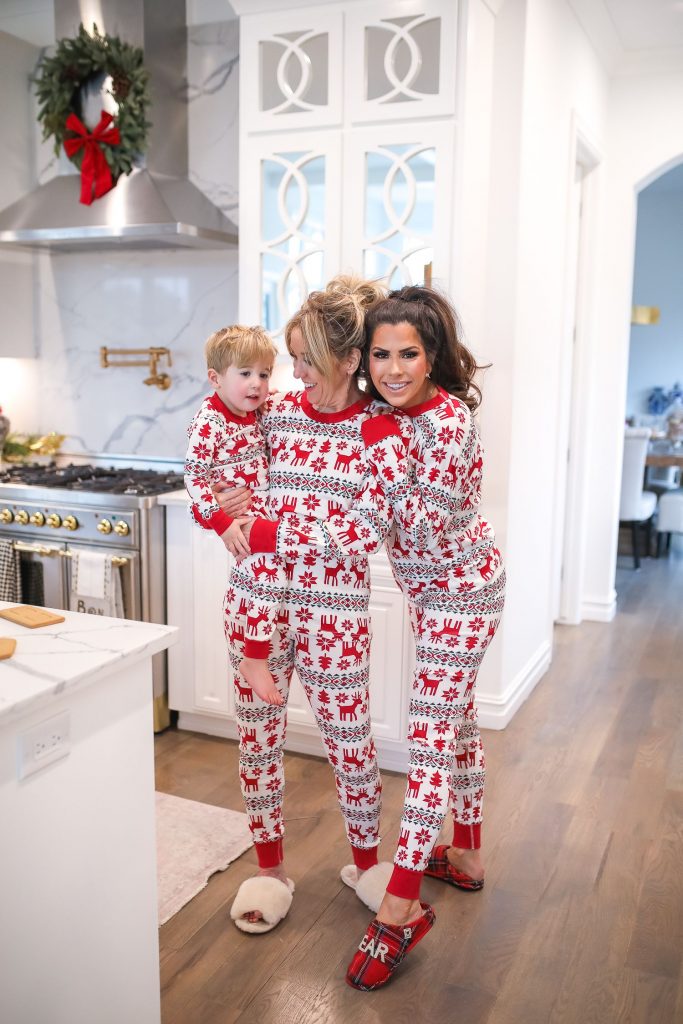 For traditional clothing that fun and quirky Hanna Andersson is the place to be. In addition to quirky clothing, the store sells shoes, accessories, sleepwear, and also has a great selection of backpacks. What else is great about this store is that they sell a number of clothing items in Men's, Women's, and Children's sizes making it a great way for the whole family to pick up matching items! Especially fun for the holidays!.
Check out the Hanna Andersson site for cute pictures of matching outfits sold at the store. Also, like the Facebook page for up to date promotions and news.
Pink Princess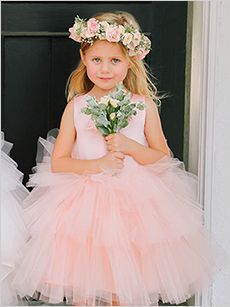 The online children's boutique Pink Princess is great for clothing that works for everyday use. The website also carries clothing for special occasions such as flower girls, bridesmaids,s or First Communion dresses. Pink Princess has clothing for your little girl no matter what the occasion!. They also have fun formal pieces to make your little girl look like a princess.
Head over to the Pink Princess site to see what they have to offer.
GAP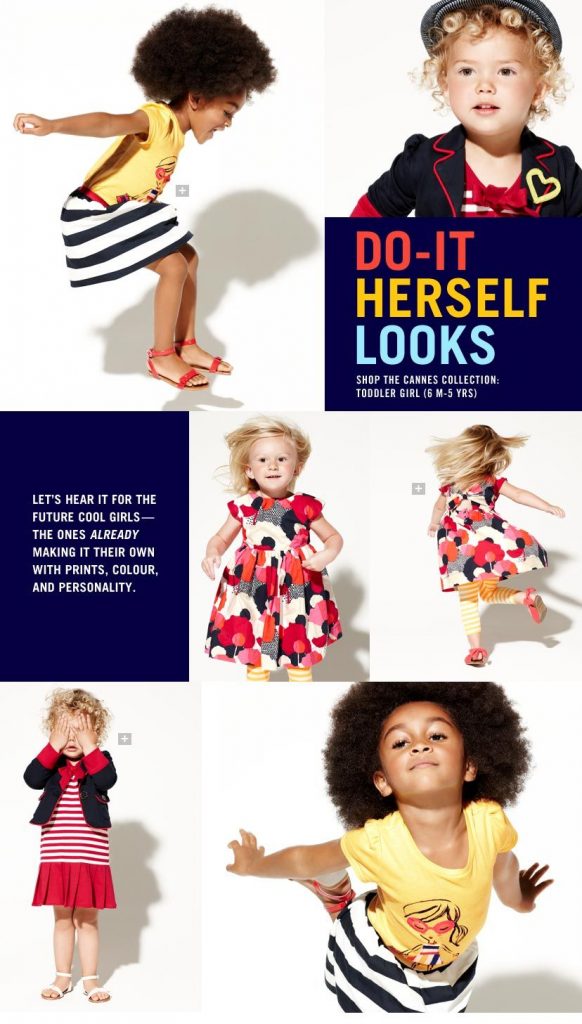 If your looking for quality stylish clothing look no further than the GAP children's collection. GAP children's collection has a range of clothing from polo shirts to khakis and eyelet dresses to Bermuda shorts. The kids collection at GAP is about high style fashion for the modern-day. The clothing can be a lot higher prices than many retailers however they will last you a lifetime and are even great for those messy moments. There are also many GAP store at major outlets where you may be able to get yourself some money off check out the outlets near you here.
Check out GAP for some style inspiration!
Target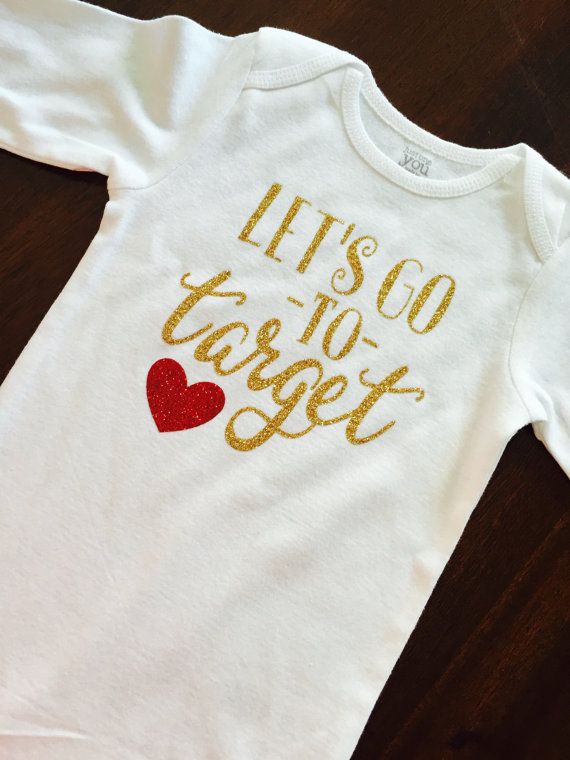 This store itself does not need to be promoted. Target is one of the most popular and happiest places to shop in the US. There are many discounts on everyday items and always a discounted rail for you to browse through kids clothes. the company has also launched its exclusive range of kids clothing called Cat & Jack which is very exciting.
With a Target REDcard, you have the ability to shop online and get free shipping!
The Best Places To Shop For Kids Clothing- Conclusion
As you can see there are many places you can shop for kids clothing no matter what your budget. I do believe that the more you spend on clothing the longer they last especially if you go to GAP. However, don't always be fooled as some designer clothing you may just be paying for the name, not the quality. Don't feel bad if you don't have the budget for high-end clothing it's nothing to be ashamed of. In fact, I believe in spending as little as possible when your child is young as they grow so quickly but as they grow up and if you have a little extra cash why not splash out.