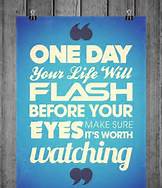 I hope y'all had a wonderful 4th of July. I have the girls this weekend so we are just going to do a bunch of fun family stuff; reading, cooking, playing, and whatever else we can manage to get into! It has been a long week and I am just ready to do some relaxing!
I have a few good books on my Kindle that I haven't got a chance to read yet. So, I am going to try and get a couple of books in this weekend as well.
I also want to thank everyone for their thoughtful comments on my post from Monday. I want you to know that all of your encouragement really means a lot to me. Big thank you's!
Posts I Enjoyed This Week
My favorite post this week came from Paula at Afford Anything. In general, I just love the tone of her writing and message. "I Don't Want to Be Ordinary."
Other Favorites:
Online Freelance Jobs
I was pretty disappointed this week with the quality and amount of freelance job postings. I did my best to bring you what I thought seemed the most promising for the week. I also put a star next to the ones I applied to. I always try to apply to the jobs that I think I know enough about to complete quickly and competently. I thought it would be fun to share which ones I applied to and let you know if/when I do get the jobs.
Freelance Writing Jobs
Article Writer for Marketing Website *@ Craigslist Pay: $15-$25 per article rewrite
Privacy/Tech Legal Blogger

@ Craigslist

Pay

:

per post basis

Business/Marketing/Restaurant Writer for Magazine @Craigslist Pay $15 – $35 per assignment
Recipe Blogger

@ Craigslist

Pay

: $10 per published post

Interior Design Writer @ Craigslist Pay: TBD
Career Advice Blogger * @ Pro Blogger Pay: $35 per 600 – 800 word post
Business/Legal Blogger @ Pro Blogger Pay: per post basis ?
Sports Writer @ Blogging Pro Pay: per article basis ?
Social Media Writer @ Blogging Pro Pay: varies
SEO Copywriter @ Freelance Job Openings Pay: Up to $40/hour
Misc. Freelance Jobs
Spanish to English Translator @ Craigslist Pay: TBD
Resume Writer @ Craigslist Pay: TBD
Have a wonderful weekend!