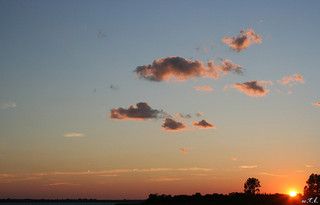 Time keeps on flying by and I have been one busy girl. I have been playing catch up the last week trying to tie up all of my loose ends. Here is a little bit of what's been going on.
Work
Last Thursday was supposed to be my last day at the bookkeeping job but I didn't get everything done that needed finishing. I don't want to leave a mess for the girl taking over so I have been working my butt off trying to close out the fiscal year end (which was January) for the store.
I have a few more hours' worth of work to do before I can officially part ways. I plan working the next few evenings on this so that I can at least have half a day off on Thursday to work on my house (which has become quite a mess) and get my new income plans together.
I also have an appointment with insurance clients Thursday morning so I have my fingers crossed that I can pull my stuff together and actually have the little bit of extra time that I was hoping for.
Divorce Drama
After getting the feedback on my post last week about the ex-husband dating I took a step back and reevaluated my role in this. The fact is I don't have a role or any say in what he does. Who he dates and how he lives is no longer my business.
So I call him and have a nice conversation about just wanting to do what's right for the girls. I tell him that I want him to be happy and I don't care if he dates. After telling him that I will keep my nose out of his business he opens up to me a little more…..
He tells me that he won't be seeing this girl for the next nine months because she just left for REHAB!! "He's trying to help her straighten out her life." Nice, right?
Well I guess I'm in the clear on this one for nine months but now I get to worry if he will be bringing junkies around my children. Then we will have some major problems.
Oh what to do what to do. I am going to keep my cool and just see how things play out for now.
Extra Income
This is not going well right now. I have had even less time than normal the past couple weeks. By next week I should be in the clear and have time to really pursue this. I did do a lot of inquiries and I have had a lot of good responses but after Carol Tice's comment on my Freelance post I am thinking maybe I need to rethink my strategy and start submitting articles to magazines.
The Weekend
I got a little social interaction over the weekend. (Much needed!) My aunt had a Euchre tournament Friday night which was a blast and then the girls and I went to Chuck E Cheese's Sunday. It was packed but fun!
The winner of my $25 Amazon Gift Card Giveaway was commenter #6 – Mary.
Anything exciting going on with you?