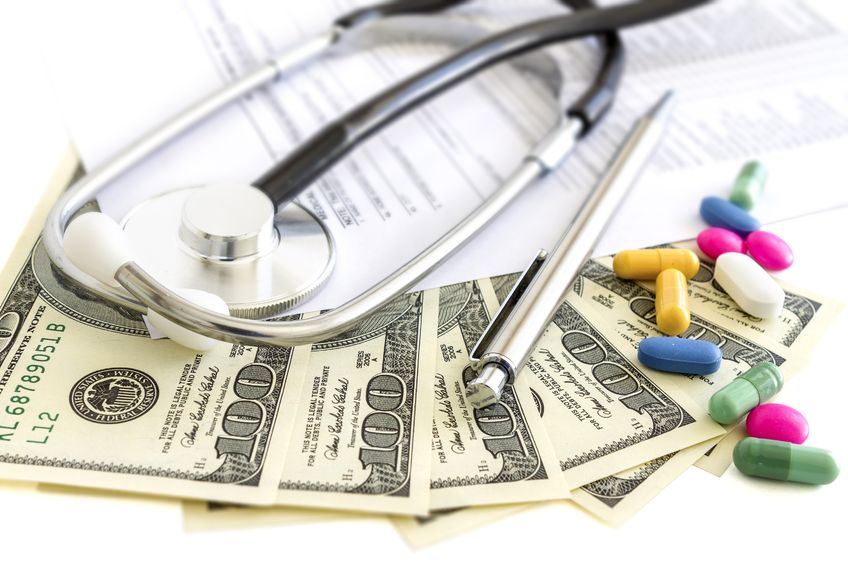 This post is sponsored by UnitedHealthcare. All opinions and, of course, personal stories are my own.
I think it would be fair to say that many people are confused when it comes to the Affordable Care Act and getting health insurance.
I, personally, was excited when the ACA law passed. Then after hearing so many opposing views and misinformation I became a little confused. Shortly after, I was asked by a then-client to help ghost write an eBook on all the new changes. To really understand what I was talking about I started reading fact-based books and articles, pushing all opinions aside.
I learned a lot.
An Intro to ACA
What I really want to talk about today is how do you know what health insurance, and more importantly, what kind of coverage you should have?
But first I think it's important that you know the facts. (Not opinions, but facts.)
It would take all day to go over every fact so watch this video if you're not really sure what's going on. Or you can read my post here.
Important notes:
The Medicaid income limit has been increased in several states meaning if you're struggling but not in the poverty limit you might qualify for Medicaid.
The healthier you are the cheaper your insurance will be. (Nothing new, right?)
Insurance companies cannot turn down people with pre-existing conditions.
The ACA marketplace (healthcare.gov or your state specific marketplace website) is sort of like a Travelocity or Expedia for Health Insurance, meaning you put in your information and are presented with several options from different health insurance companies.
Open enrollment runs from Nov. 15th – Feb. 15th
How Much Coverage Do You Need?
If you think you might be eligible for Medicaid then please, please do yourself a favor and find out! If you fall in the income eligibilities for Medicaid then you need to take advantage. There's nothing wrong with having Medicaid.
If you don't qualify for Medicaid then your next step is determining what kind of policy you want. And remember, the higher the deductible the lower the price. But what YOU need is specific to you.
When you get a quote through the marketplace you'll see a bunch of different policies you can choose from with varying deductibles. The deductible will be what you pay before the insurance picks up and starts covering the bill. It's also important to note that some policies only pay so much even after you meet the deductible so be sure that you know what you're buying!
Take me for instance, I am young-ish (I'll be 29 in September) and have had very minimal health problems. I very rarely ever go to the doctor and when I do I go through Urgent Care that charges a flat $50. (Because he's the only doctor I like in my town.)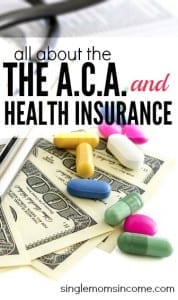 I also have a pretty decent emergency fund. I am completely fine with a $10,000 deductible with a health insurance company picking up 100% of the bill after that.
What's important for me is avoiding huge medical debt. If something catastrophic were to happen to me I could cover the first $10,000. (It might break me but it wouldn't put me in debt.) However, if I all of a sudden had a $50k+ medical bill I would be ruined.
In addition to the stress of being sick and/or badly injured I would be completely stressed out worrying about the $50k worth of debt.
You however might not be comfortable footing the first $10k. It's an extremely personal decision and there is no one-size-fits-all solution.
After determining what kind of coverage you want and need you can then narrow down your options and look at pricing. (Which is also going to be an extremely important factor.) You can check out this UnitedHealthcare page to get help finding a policy too. In all honesty it really is a helpful and easy to use tool if you want to look at some of your options. (It took me all of two minutes to fill in the basic info.)
Getting Help and Receiving Your Policy (Plus My Biggest Frustration)
So the biggest frustration I've had so far is that I thought my ex had both of the girls covered on his policy last year. When he went to renew this year they said neither of the girls were ever covered.
Say what?
To make a long story short he and I both had trouble with the Marketplace website last year. He called the Marketplace hotline to get help and ended up talking to several different representatives. Although his intentions were to have coverage for both of the girls, that never happened. There was obviously some miscommunication somewhere along the line.
He never reviewed his policy when it came in! He just assumed that both girls were covered. Please be clear if you're getting a policy via the phone and inspect your policy with a fine toothed comb when it comes in. You need to know what you have.
Wrapping It Up
Getting coverage really isn't that hard of a concept. Log onto the Marketplace website put in your information and get quotes. We're still in open enrollment period so if you want to save money you can check out UnitedHealthcare here and see what they can offer.
If you have to talk to a Marketplace representative be crystal clear on the type of policy you want and who you want covered. Then REVIEW your policy after you get it!
What have your experiences with the Marketplace been like?