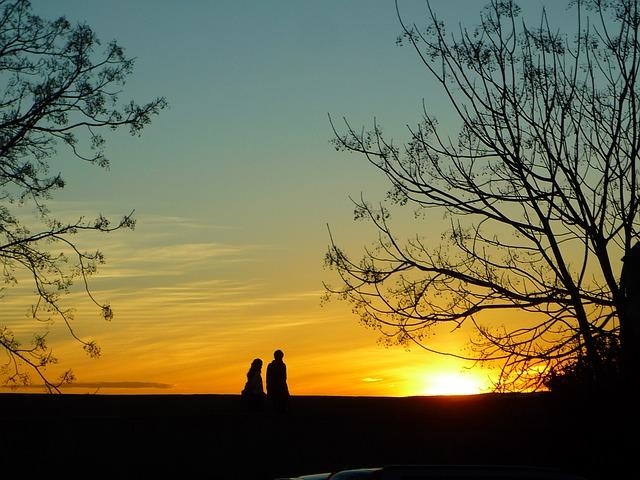 Yep, it's true.
I got married!
Don't worry, I wasn't keeping a big wedding plan from you. It went more like this – we've been seeing each for two years —> I don't think it gets any better than this —> let's just make it official.
And so we went and bought a marriage license took it to my accountant/ordained minister ex-boss and made it official.
And no, we don't even have rings!
The Long Story
I've been comfortable sharing my money situation with you guys. I have no problem telling you down to the penny what I make, spend, and save. But when it comes to talking about my love life I've always held back – I suppose due to my insecurities and fear of judgment. I've been divorced after all.
So let me try and catch you up real quick.
Jamie and I have been seeing each other for around two years. We started out super, super slow. We messaged each other on Facebook and texted for about a month before we even hung out.
Then for several months after that we would only see each other when my girls were at their Dads house. I remember being such a nervous wreck to ever introduce my girls to a man I was dating. I just didn't know how it'd go.
It ended up going great. Jamie never ever pushed himself on my girls. Everything went at their speed. Ava ended up taking to him pretty quickly but she's always been more of a guys' girl than Kailyn.
We kept everything super slow.
Then one night late in the summer before last (2013) when it was around 100 degrees out, and more like 120 in my trailer, I decided it would be in the best interest for the girls and I to sleep over at his house. I had to run back to the trailer because we had forgotten one of the girl's blankies. Kailyn wanted to stay with Jamie while I ran home. I was in *total* shock.
I think it was that day I got the feeling that everything was going to be alright.
Over the next few months the girls and I would have occasional sleepovers at Jamie's house and everything worked itself out. Slowly but surely my girls fell in love with Jamie and he with them.
Now Ava doesn't even remember life without Jamie! Every time we look at her baby pictures she looks at him and says "Do you remember that?" It's the sweetest thing ever.
He's never ever tried to take the place of their Daddy but instead just let relationships form naturally with them. And now they both love him to death.
To make it even better we have a good relationship with the girls Dad too. We all three went to Kailyn's school play in December together. The awkwardness of that is pretty much over.
And for me? I've never had someone treat me so good. He'd literally wait on me hand and foot if I asked him to do so. To be totally honest I wasn't sure how I felt about it at first.
I'm used to my Dad and brothers being the only men who one hundred percent have my back. So having a boyfriend who would do literally anything in the world for me (and who probably thinks I'm smarter and more capable than I actually am) was something I had to get used to. It was just a completely different type of relationship than what I've had in the past. It's a healthy one.
I am more than 100% confident that I will be with Jamie for the rest of my life. He's honest to goodness one of the best people I've ever met and I'm so incredibly grateful to have him. I seriously couldn't ask for more in a man and consider myself extremely lucky that he loves me so much.
So Now What?
So what's next? A whole lot I guess. I'm sure I'll have plenty more to tell you in the coming weeks.
<ends sappy post>
In other big life news I just lost my babysitter!!!! Ahhh! So I'm going to try and stick to my regular posting schedule but just in case you see a little less of me over the next couple of weeks you'll know why. I'm going to have to find some rhythm and, hopefully, keep my sanity while working from home with Ava.