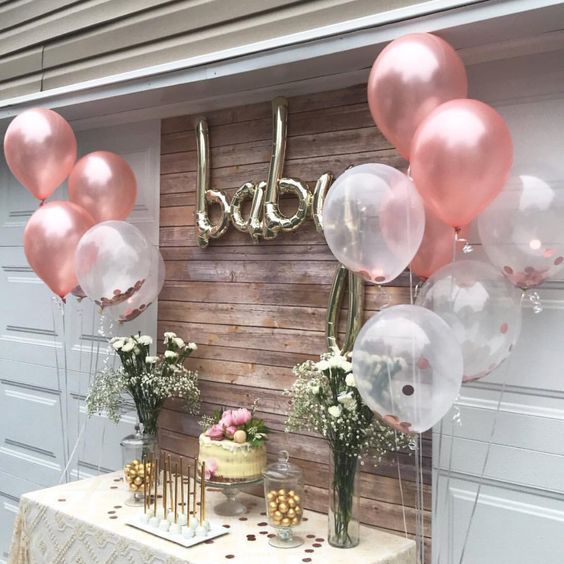 In order to stop the spread of the virus, many events have had a setback. Here's how to throw an amazing baby shower during COVID-19. This new pandemic had made a lot of changes to events such as birthdays, graduation, weddings, and many more that involved large gatherings. This meant that many of us had to cancel events or move them to online means such as zoom.
Throw an Amazing Baby Shower During COVID-19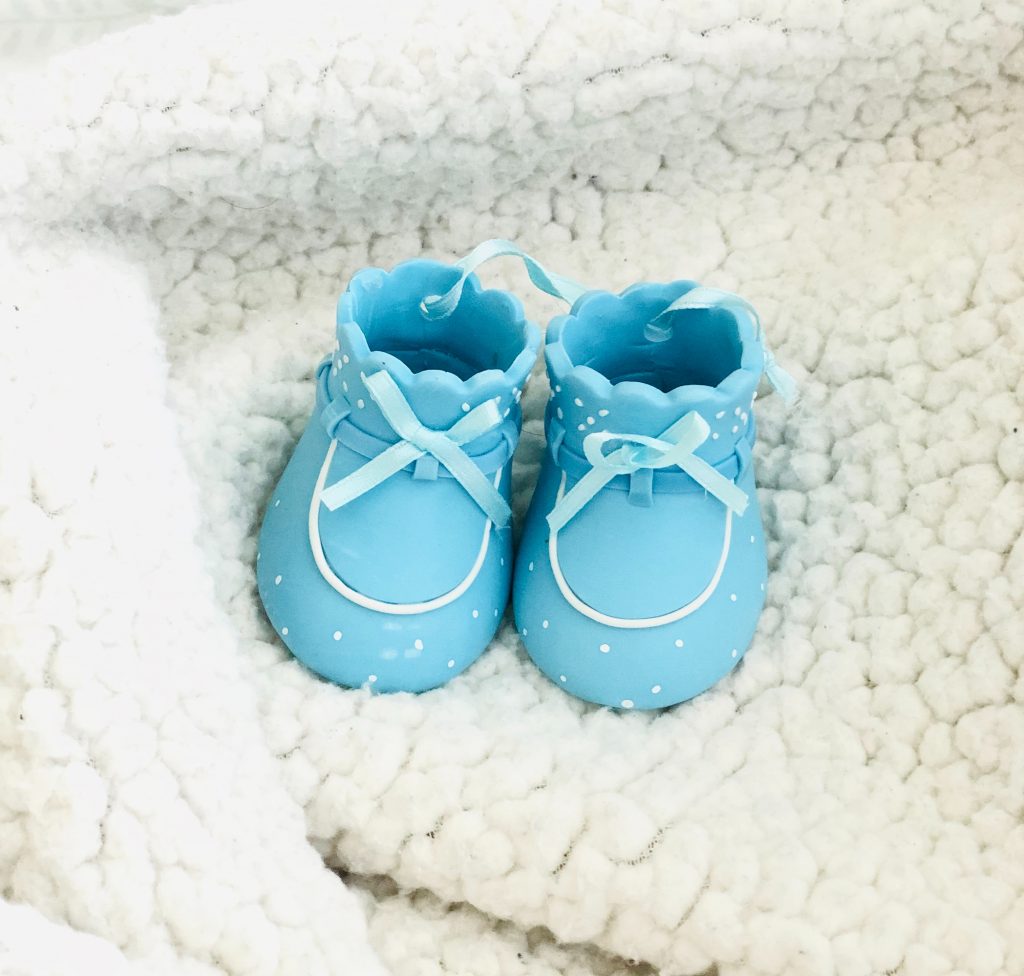 During the pandemic, the rules on social distancing are very important. These rules can prove very challenging to families and moms to be want to throw a baby shower or even a party to welcome their new arrival. Furthermore, there's no need to cancel your plans yet, there are many ways in which you can still host your baby shower without breaking these social distancing rules. Here are some ideas and ways in which you can create a memorable baby shower during the COVID-19 pandemic.
Read: How Much Does Breastfeeding Actually Save?
Throw A Virtual Baby Shower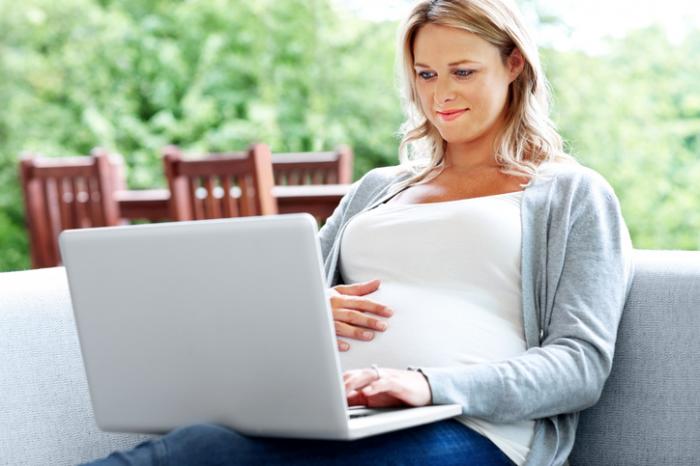 Throwing a virtual baby shower with a small group of family members is a great way to show off your baby bump during the pandemic. This virtual baby shower can be hosted indoors or outdoors. You may want to skip the gatherings altogether and keep safe that's also fine as you can move your baby shower online.
If you considering an online baby shower there are many ways you can host this with a number of platforms. If. many of your guest have a Facebook account you can host a live chat by going on Facebook messenger. In addition, there are also other platforms such as Zoom, Google hangouts, and even Skype. With all these platforms available at your disposal, you'll be able to host the most amazing virtual baby shower!.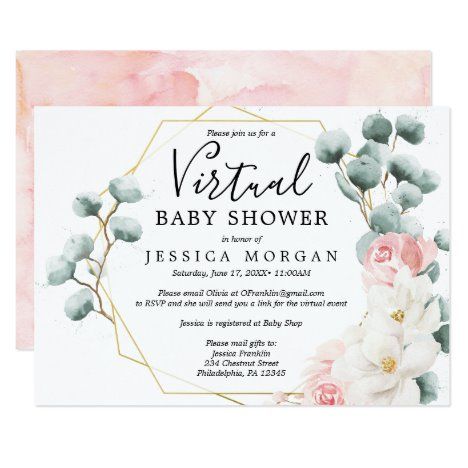 Just because your hosting a virtual baby shower doesn't mean you can have the feel of a normal baby shower party. You can set up virtual invitations and send them to all your guests, send sweet treats to each guest that due to attend and even come up with some fun games you can play. You can even set up a timeline for when your baby is due and create a baby registry for you guest to join.
There are other ways in which you can make a virtual baby shower more creative. You can get all the other guests to bake a dessert of their choice based on a specific theme and you can all eat together and have a toast or you can all even dress up. Check out Oprah mag for theme and game ideas.
Arrange A Small Baby Shower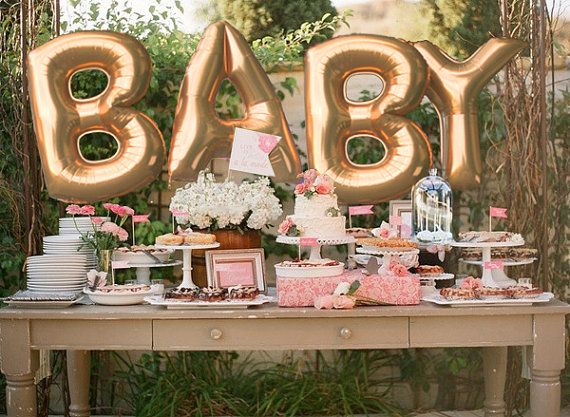 If you follow the correct protocols and stick to the proper hygiene to create a safe environment for your guests you can still host a small baby shower. However, this is if you live in an area where the virus is under control. If this is something your comfortable in hosting it's important to keep a short guest list and make sure all your guests are social distancing. Before you decide on any celebration check out the COVID-19 guidelines.
If you've already planned an event it's best to keep up to date with CDC Guidelines on social activities as this will keep everyone safe and happy.
When hosting a small baby shower it's best if you have the even outside as long as the weather permits and you have the space. This way all your guests and children can maintain good levels of social distancing and enjoy themselves at the same time. There are many ways you can host a baby shower from a small party in your backyard to a picnic in a park as long as you social distance.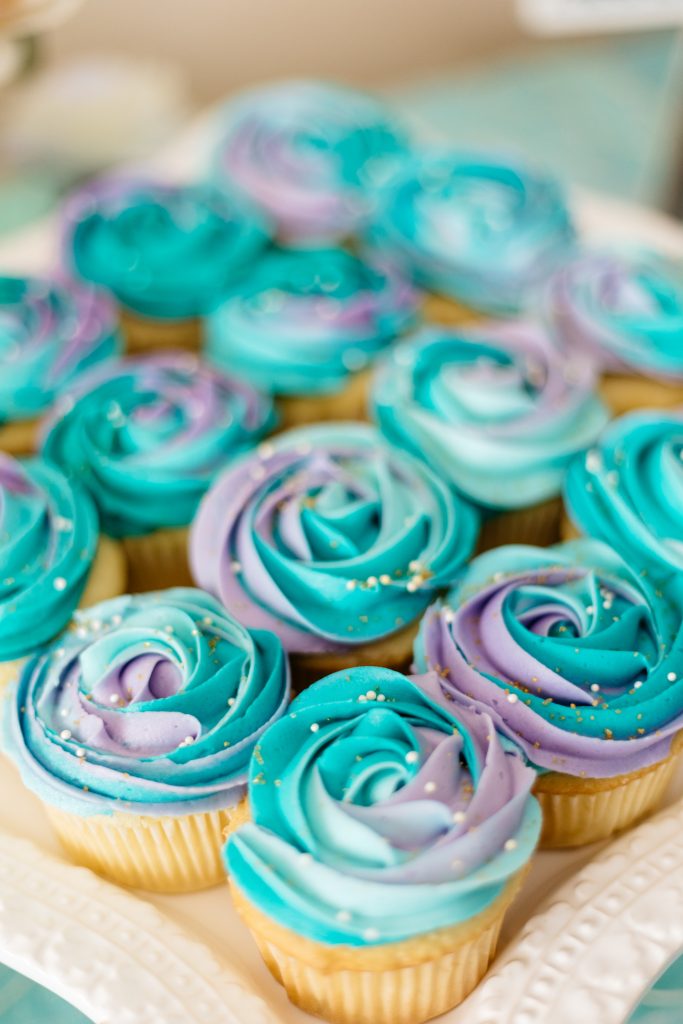 Although you're hosting a small baby shower you'll still need decorations. Try not to go out even if your shops are open and buy online. Due to the pandemic, a lot of retailers have moved to the online business and there's a lot more choice out there. You'll also need to provide sweet treats for you and your guests, there are many cake delivery services available online check out Gift Blooms. Decorations and treats are a necessary part of hosting a. bay shower. If you do your research you'll find that many local businesses are delivering online and you may just be able to help them out.
Organize a Drive-by Baby Shower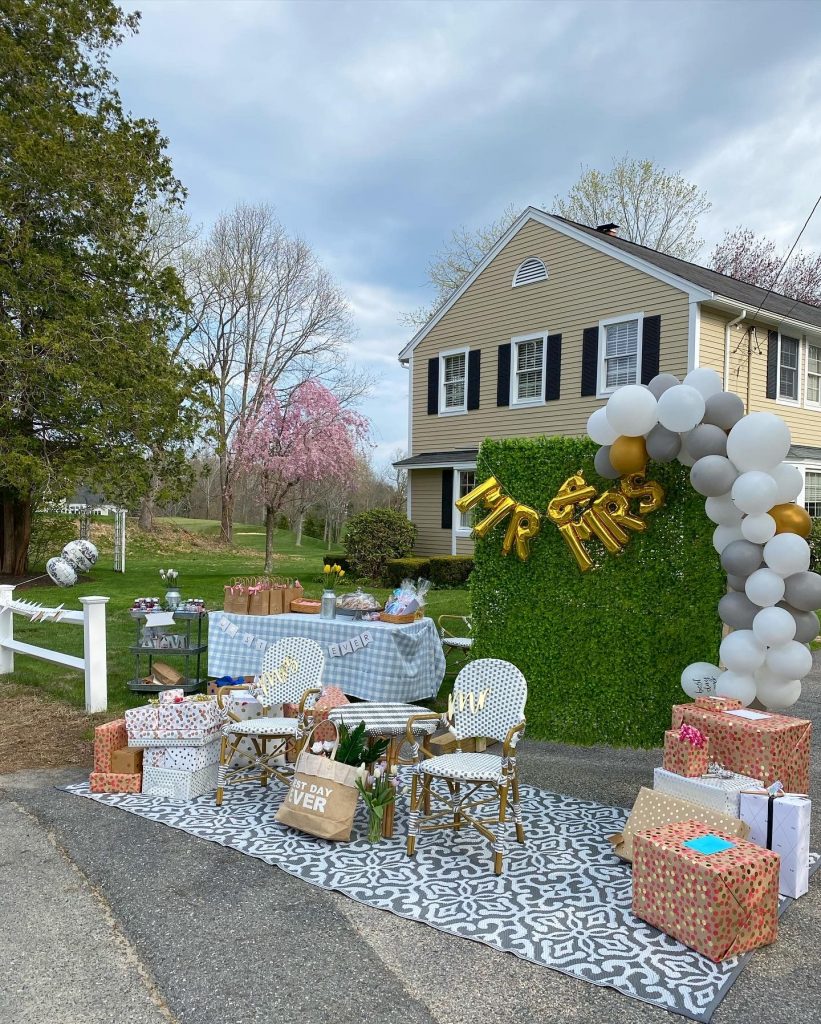 Another great way to create a one of a kind baby shower is by organizing a drive-by baby shower. This baby shower can take place in front of the expecting parent's house. It really easy to create all you need are boxes of gifts and a few decorations set up in the front yard. You can even set up the driveway with cute baby shower decorations.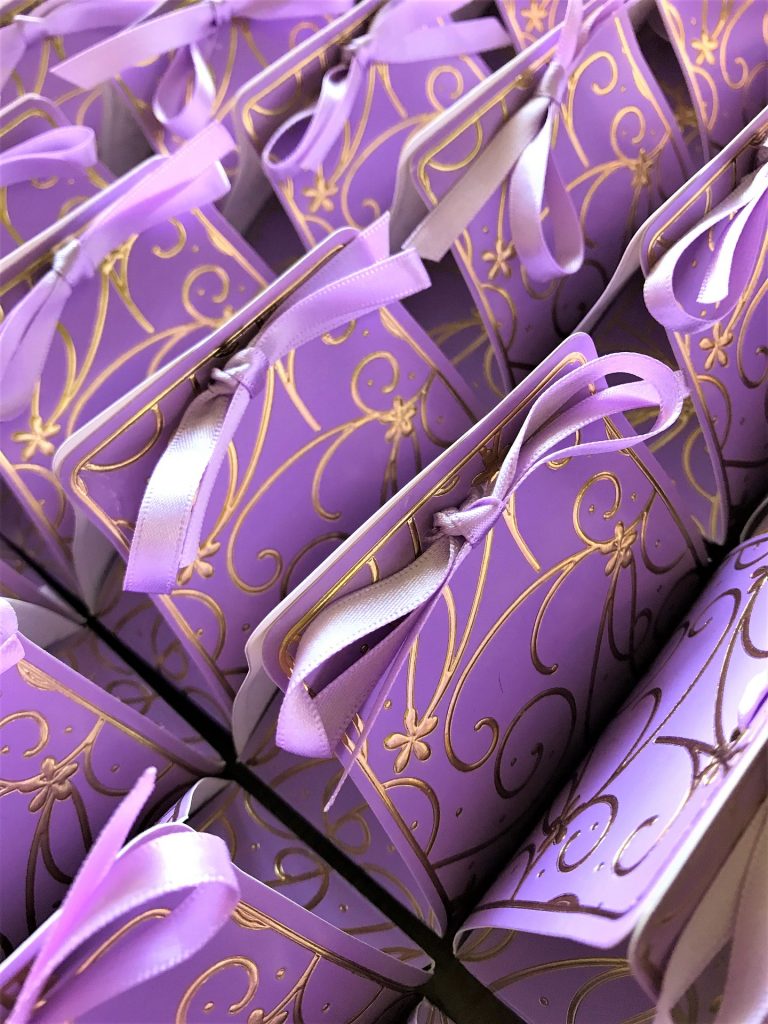 When your baby shower is set up your guests will pull up to your driveway and drop off the gifts they have in marked boxes. Another great idea would be to create goody bags with juice bottles and cookies or other sweet treats and leave them in your doorway or pouch for your friends and family to take with them. If you have friends that don't drive and walk to your home you need to make sure they are socially distancing and you have hand sanitizer and wipes for them to use.
Play Fun Games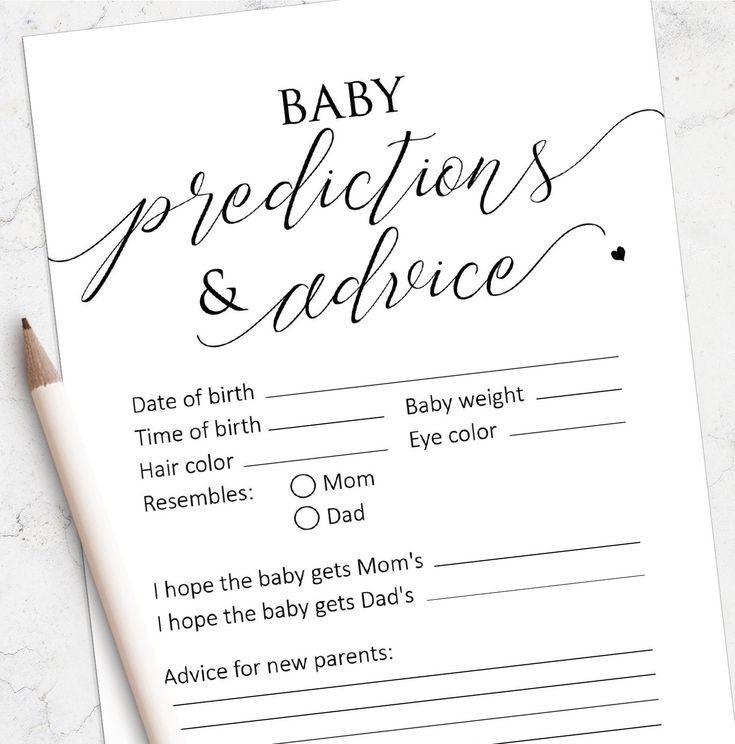 No matter what type of baby shower you're hosting it;'s always fun to play some games. Whether you've invited a sister a mum-to-be, a grandmother, or a friend it's always great fun to play games to create an amazing baby shower. Why not create some fun and exciting baby shower games with some inspiration from living Lo Curto. Bear in mind that some of these games may not be suitable due to social distancing however you can put your own spin on them. The best part is that you can even play some of these games virtually.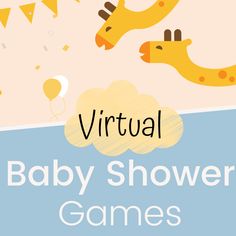 A great baby shower game that can be played almost anywhere is trivia. Trivia is always a hit with guests and there are many questions you can ask to make things more interesting. You can ask questions like the baby's due date, how the baby's parents met, and where the baby was conceived. The winner is the guest that guests with the highest points by guesting the most questions right. Why not even get the guests to guess the size of the baby bump by measuring with tape. The guest that guesses the closest wins.
How to Throw an Amazing Baby Shower During COVID-19- Conclusion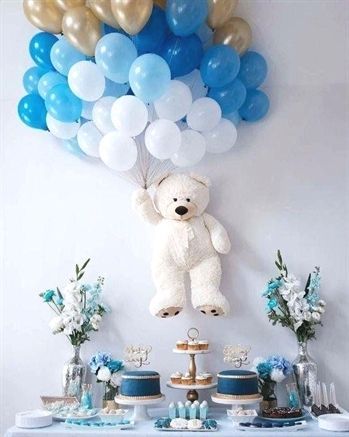 Planning a baby shower is part of a tradition that has been going on for many years when welcoming a new member of the family. For the expecting parent, this can be the most exciting time. Even if your an expecting parent during the pandemic it shouldn't mean that you have to put your plans aside. It may take a bit more creativity and imagination however there's always a plan B. Get your creative hat on and make an unforgettable baby shower for your guests and expecting mothers to be.
Read: Daycare VS Stay At Home Parenting.