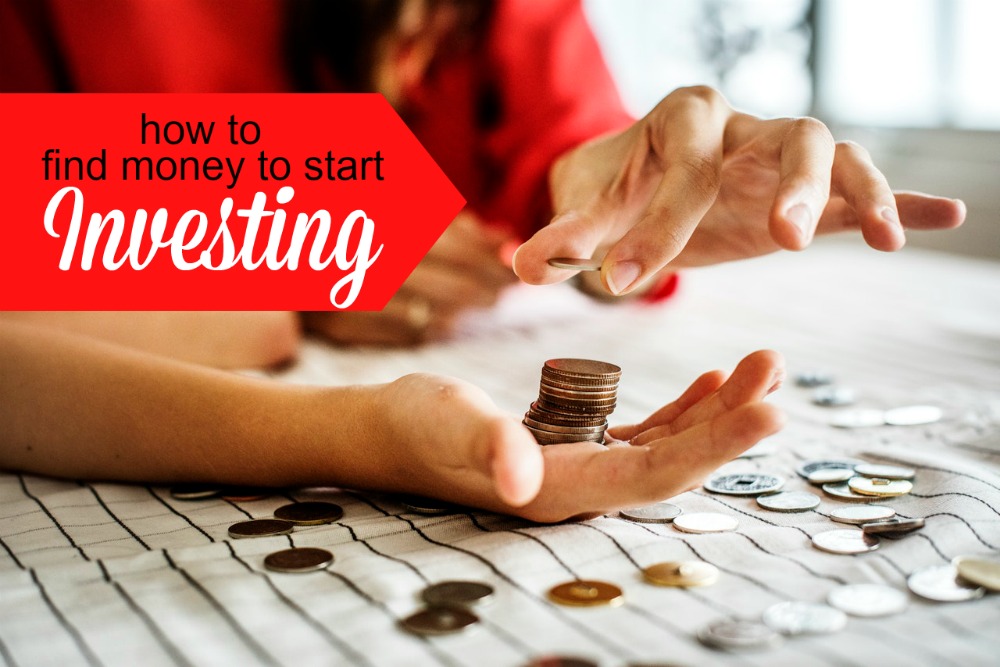 Investing is something that should be on everyone's financial goal list. Investing allows you to stash money away so it can grow with the market.
It's the best option to take advantage of if you want to retire at a reasonable age or even retire earlier than most people.
However, investing involves saving money consistently over time. This is something many people struggle with.
Investing can be a challenge when you have debt, important bills, and other financial responsibilities to focus on. Here's how you can find the money to start investing and save for your future anyway.
Take Advantage of Pre-Tax Investing Options
Did you know that by the age of 30, you should have the equivalent of your annual salary saved according to CNBC? According to a Bank of America survey, 1 in 6 millennials have $100,000 saved.
How did they save so much money? Many attribute their saving success to pre-tax investing options like their 401(k). If your employer offers a 401(k) account, be sure to sign up for it.
You can contribute a percentage of your salary before taxes even hit. This means, you're investing money before you even see your paycheck. Some companies even offer to match your contributions up to a certain amount so this is basically free money.
Another benefit is that your 401(k) contributions are tax deductible so you can lower your taxable income each year.
Budget For It
I know this sounds easier said than done, but it's a crucial first step. If you aren't budgeting to invest, you're not going to set anything aside. It's that simple.
If you don't have a 401(k) option through your employer, you can always sign up for an Individual Retirement Account (IRA) and make your own investment contributions.
Again, you'll have to make room in your budget for this and you can start small by simply saving $50 to $100 per month in the beginning stages. You don't have to max out your account if you can't afford to but it's wise to get into the habit of making investing a priority.
Save Your Spare Change
This is one of the easiest ways to find money to invest. We all have spare change, but what do you do with it? Currently, I've been picking up spare change and putting it in a jar.
I intend to use the money to fund an upcoming spring break road trip with my family. We use a cash budget each month so I pick up leftover change that I find around the house along with spare change from our cash envelopes each month to fund the savings jar.
You can do the same thing with investing. Literally, every penny counts. You'd also be pretty surprised at how your balance can add up over time.
If you don't carry a ton of cash, you can try using a spare change investment app like Acorns. Acorns will connect to your account and round up spare change from purchases then invest the money instead.
Digit is another site that will help you save automatically. Digit connects to your checking account and studies your spending. From there, Digit makes regular transfers from your checking account to a savings account.
Each month, you can choose to invest the money that Digit helps you save.
Give Up Something
What is something you want to give up now so you can have a comfortable nest egg in the future? If you feel you're spending too much money and don't have enough to save, something has to give.
I used to think that things would slow down with my finances and I'd be able to invest eventually. Year after year, I told myself that but the opposite happened.
Yes, I paid off more and more debt but my expenses still increased. We had to pay bills, fund my son's education, and cover a slew of other expenses. The truth is, things may never slow down.
However, you can intentionally decide to sacrifice something so you can lower expenses and save more money.
Can you get rid of a service you don't want or need anymore? Can you exercise at home instead of paying for a gym membership? Can you take 2 family vacations each year instead of 3 or 4? Can you live in a smaller home to lower your living expenses overall? Can you get a cheaper cell phone service or give up cable?
Ask yourself what you'd be willing to sacrifice so you can free up more money to invest. Ultimately, it's your decision so make it something you'd be comfortable with giving up for the greater good.
Make Extra Money
Sometimes, you can only cut expenses by so much. If you've stretched your budget as much as you could, start finding ways to earn more money.
To max out an IRA, you can currently contribute up to $6,000 per year. That breaks down to $500 per month. There are several different ways you can earn an extra $500 per month. We share tons of online and offline extra income ideas and job opportunities on this blog.
Consider starting a side hustle using all your earnings to invest. Imagine how much peace of mind investing will give you once you get started and watch your income grow.
The key is to just get started and make a commitment to stash something away each month. Check out this beginner's guide to investing to help you get started.
What are you doing to find the money to start investing?