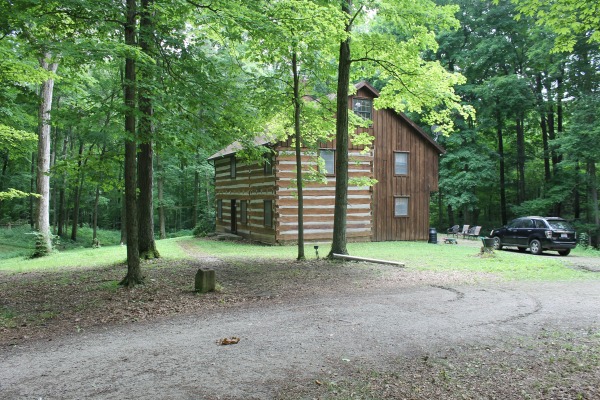 So, my goals are once again moving a little ahead of pace. We bought a house!
Honestly this wasn't how I envisioned we would be buying a house but it was a thought out decision that has been in the works since February!
I wish I could say it was a smooth process but, it was anything but. In fact, there were several times when I didn't think it was ever going to happen.
I'm ecstatic that we've now gotten past all the trouble and are (mostly) settled into this house which feels amazing. However, the path here has been absolutely terrible.
I'm going to tell you my story in hopes that this may help someone else down the road. I don't want anyone else to have go through what happened to us.
In retrospect here are the stupid house buying mistakes we made.
Mistake # 1 – We Didn't Use a Realtor
Holy cows! I will never ever EVER do any type of real estate transaction without a realtor ever again.
We first found out about this house through my ex-boss. One of his clients decided she wanted to sell her cabin and we were the very first (and only) people who even got a chance to look.
Jamie had previously been hunting on this property so he already had a love for it. He had talked about this house many times but it's down such a long driveway, surrounded by woods, that you can't even see it from the road.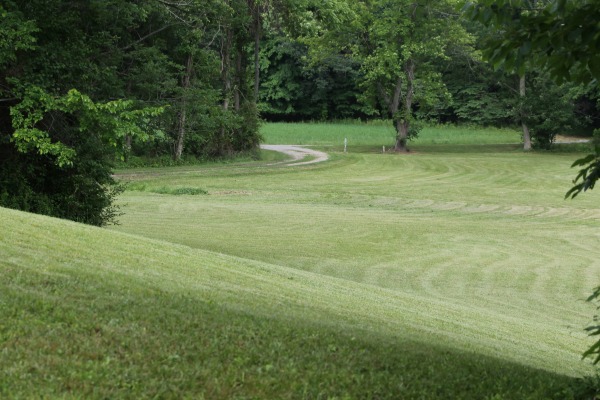 The day we pulled up I fell in love before even stepping inside. Then when I got in the house the deal was pretty much sealed. Jamie and I could both 100% agree that this was our dream home and where we'd want to be forever.
The seller didn't live here but instead let her two adult children stay here. (Both kids around my age.) She wanted the house sold and wanted to be free from debt. So she was willing to sell to us for much less if she didn't have to use (and pay) a realtor.
That sounded alright to me at the beginning. Then problems started. (And kept going, and going, and going.)
This house is part 1800's log cabin that was moved here and reconstructed in the 1970's. Then it has another add on with poplar siding. It's out in the country and way back off the road. The seller had no clue where the septic was. We weren't willing to buy a house that didn't have a septic and instead had waste running in the creek, which was our original guess. (Ewww.)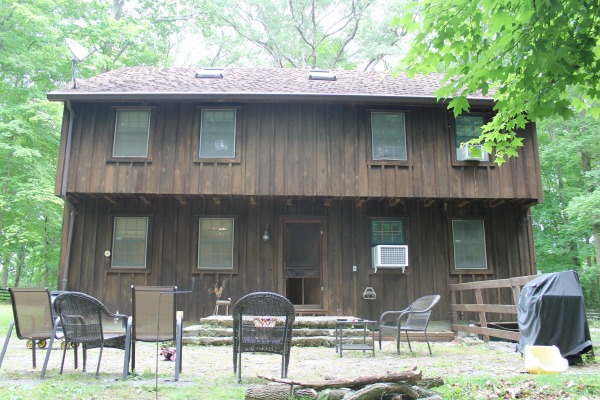 And if it did have a septic it obviously hadn't been pumped in the 15 years she's owned the house. So, the septic hunt began.
After several hundred dollars, 3 plumbers, one septic company inspection, and about 45 days we FINALLY found the septic and all was well. (We had to pay for all of that too.) Then we went on to the regular inspections plus termite inspections and everything checked out. (Except for the stuff we already knew about – roof, basement walk out, etc.)
After we paid a boatload for inspections she didn't seem to want to do the original deal we had offered, which we didn't get in writing.
Mistake # 2 – We Were Naïve
Part of the reason we got such a great deal on this house was because it  is a fixer upper. It needs a new roof, the garage hasn't been stained since who-knows-how long, the fences are falling down, and the basement walkout needs fixed.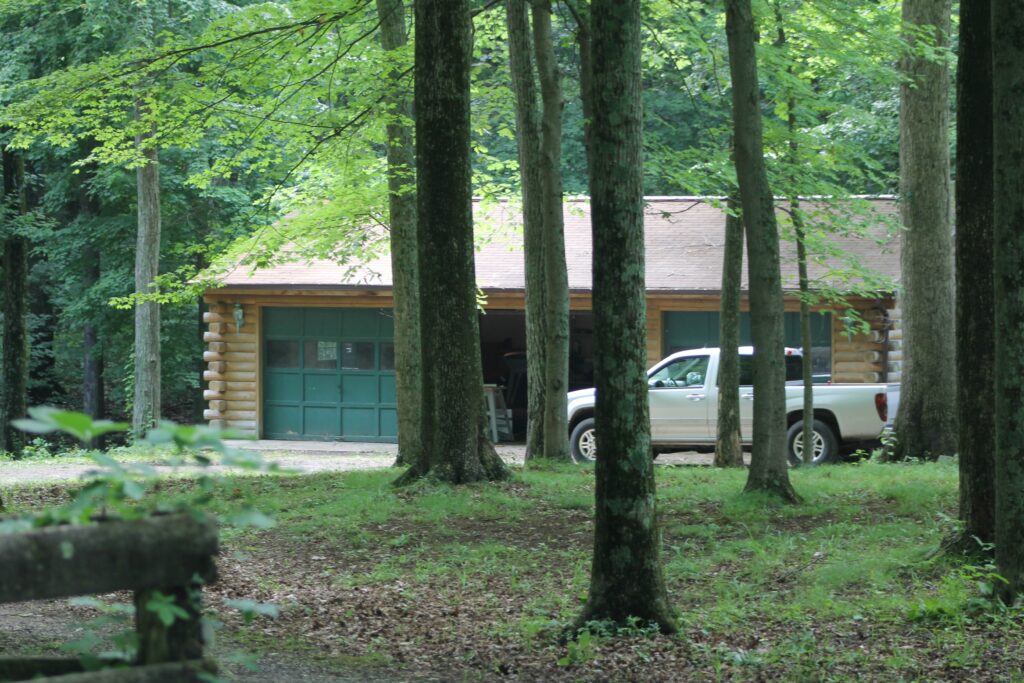 Plus there's some cosmetic stuff. While the majority of the house is down-right beautiful the bathrooms are awful. (I don't even like touching the toilets.) And then there were her kids both about my age who were living in the house rent free.
No maintenance had been done to this property in years.
When we closed on the house the seller wanted 30 days to get her stuff out after closing. That was all fine and dandy but she also wanted us to switch over the utilities while her kids were still living in the house for those 30 days. We weren't willing to do that.
So she promised us that the kids would be out at closing.
Only that never happened. (And we didn't switch over the utilities either.)
Mistake # 3 – We Didn't Put Professional Cleaning in the Contract (Or Cat Control)
The day we were supposed to take possession they still didn't have their things all the way out of the house. In fact, they waited until three days before our possession date to touch a thing.
On possession day they were all there and as I opened the door out ran six cats and there were another seven in the garage.
When we closed on the house there were NO animals living in the house and they only had one cat. (Now it was 13. Two mamas and 11 kittens.)
The house smelled like cat. There was cat poop in the living room and kitchen.  Kitty litter jammed in the hardwood floor cracks. The furniture they left in there was covered in cat hair and reeked of cat pee. (They left that for us to dispose of.)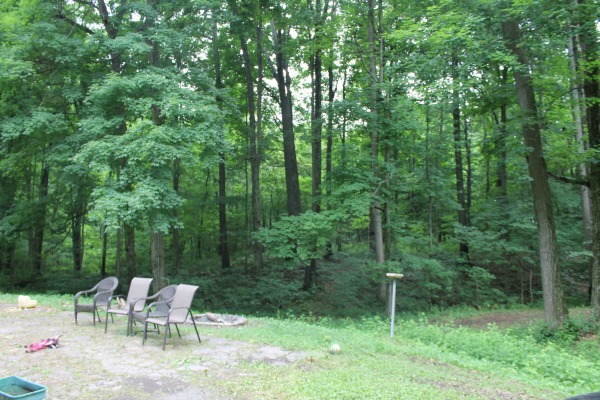 I was somewhere in between livid and depressed. I'm one of the most easy-going people you'll ever meet. You know something is wrong when my blood's boiling.
The house was disgusting. Everything they didn't want to take was still in it. Not a room had been cleaned, and obviously there was cat residue everywhere.
Even though the seller had promised to clean the house and even shampoo the basement carpets, the house was a mess. We should've put professional cleaning in the contract (especially since the seller was a professional cleaner, go figure) but I am apparently WAY too trusting. I figure since I have respect for other people they'll have respect for me. But life doesn't work like that.
The next day they came back and took half of the cats. (All of the ones who had been living in the house.) And ended up leaving us a different mama cat with her five tiny babies which I moved out of the garage and into the shed. (Which ALL happen to be female!)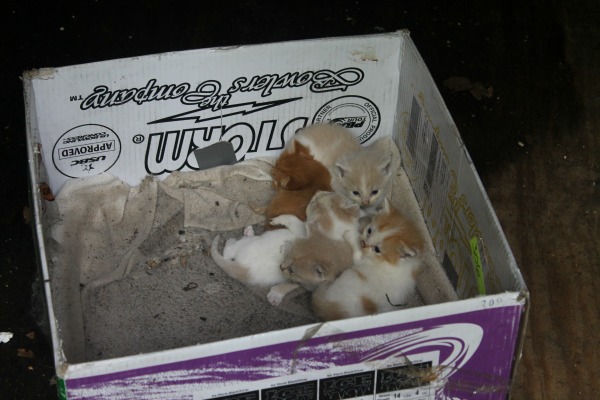 You would think that walking into a house you just bought would be exciting. But it wasn't, it was so depressing just how much of a mess it was.
What I'd Do Differently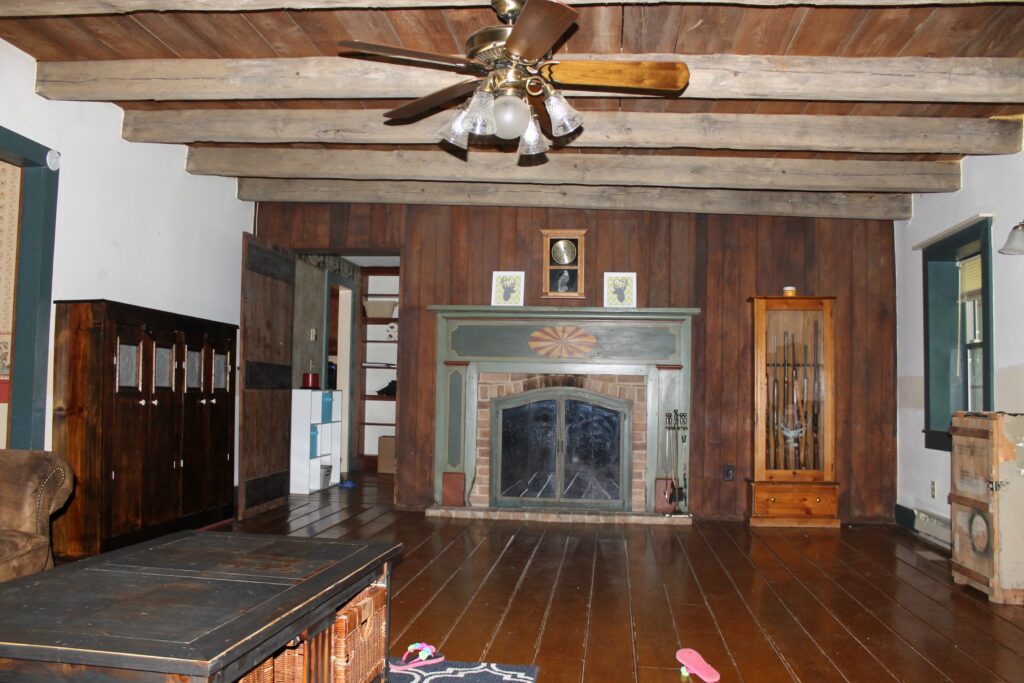 They say hindsight is 20/20. Here's what I would've done differently and what I'd now recommend anyone who is buying a house to do.
Use a Realtor! – To sum it all up there are so many instances here where having a realtor would've saved us a whole lot of trouble. I will never conduct another real estate transaction without a realtor ever again, no matter the cost. It's just not worth it. Like for instance, when we were negotiating on price, thought we had deal, paid for a ton of inspections, and then found out she didn't want to do the original deal we were thinking. (Which she eventually did do but for a week or so I was pretty darn upset.)
Get EVERYTHING in Writing – A realtor is going to get everything in writing for you. If you insist on bypassing the realtor, which I don't recommend, then get EVERYTHING in writing. Get your offer in writing and every possible thing you want in the contract. I like to think I can take someone's word but it's just not so.
The Happy Ending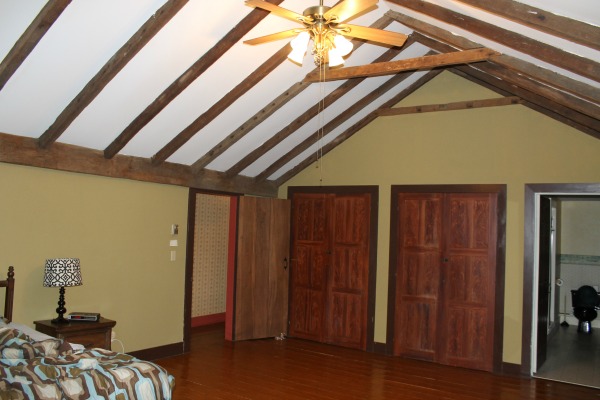 I'm quite relieved to say that this story does have a happy ending.
We were very fortunate that cats must've not been living in here long enough to leave any permanent cat smell damage. After using the shop vac to sweep kitty litter out of the hard wood floor cracks and cleaning the downstairs (only place the cats were) multiple times and taking out multiple loads of trash (and anything cat related) I was finally able to get rid of all traces of cats. It took me two days and my body felt like Jell-O afterward but I got her done.
There's still a whole lot of work to be done to this house but the rest of it will be done slowly over the course of the next couple of years.
I'm so glad we're finally in here and I can be happy about building up my cabin in the woods. (And not so happy about tearing down a crap load of wall paper.) Now, I gotta turn it into my own mini farm 😉
P.S. I'll show some more pictures of the inside once I get it cleaned up a little better. Almost all of the building materials in this house are from historic homes and churches that were tore down in my town.  There are some pretty cool features if you're into rustic/cabin-y type homes.