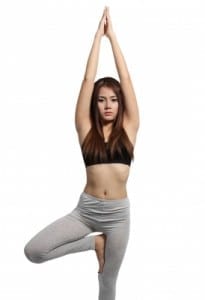 Last week I went over the basics of my 2014 business plan but there is actually more that I want to do in the New Year. I know that everyone is busy with Christmas related stuff this week. I have been too! But with the New Year right around the corner I wanted to get all of my goals out there.
I have two more goals after this one that I am starting to make plans for that I'll post about later this week or sometime next week. Until then I wanted to focus on one of my most important goals for the New Year: being healthy.
I know that you can't just make general goals like "be healthy" and expect them to happen. If you want to achieve a goal you have to map it out.
Here's the basics of how my "be healthy" will go.
Eating Healthier
Right now my eating habits aren't great. I hardly ever eat breakfast and some days I won't eat a thing until about 2pm. I think this is one reason that I feel tired all the time and get colds pretty easily. I want to start making myself eat three healthy meals (or at least two healthy meals) per day.
I've also been wanting to meal plan so these two goals will go hand in hand.
Breakfast (8:00 – 9:00)
I know to start off I'm going to have to eat something light for breakfast. I don't like eating in the morning so here's the beginning breakfast items I want to stock up on.
Granola Bar (Already bought a big box at Sam's Club)

Yogurt

Apple

Banana

Toast w/ Peanut Butter
 Lunch (12:00 – 1:00)
Lunch is usually the meal that I eat the most. Here are some of the ideas I'm thinking for lunches:
Turkey Sandwich

Tuna

Salad
Supper (5:30 – 6:30)
Whatever I feel like making 🙂
The good thing is that I can eat the same food over and over without getting tired of it. So, on breakfasts and lunches I'll be good with the repetition.
(I'm also going to start taking my daily vitamins which I have but always forget to take.)
Exercising More
I have some serious trouble with sticking to an exercise plan which is why I know I need to make this very realistic.
My oldest daughter and I have been doing her version of exercising this week. This pretty much consists of me trying to teach her how to do gymnastic related things. It's fun and it's activity. I'll count it!
Once it gets warmer I can take walks but for right now I'm just not willing to walk around outside in the 20 degree weather. I'm thinking maybe some sort of a cardio exercise DVD that I can do three times per week. It needs to be fun though! (And preferably something a five year old can do alongside me) Does anyone have suggestions?
So that's the being healthy goal for 2014.
If you have any suggestions or think I should make edits to my plan let me know. Living a healthy lifestyle isn't really my forte so I appreciate any input!