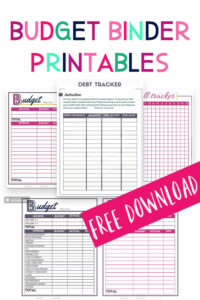 Today I'm releasing my printable budget binder 😉
If you're looking for worksheets to help you keep your money organized then you might like these. These free budget binder printables come in two color options – pink or purpley/blue.
Here's everything that's included.
Budget Sheets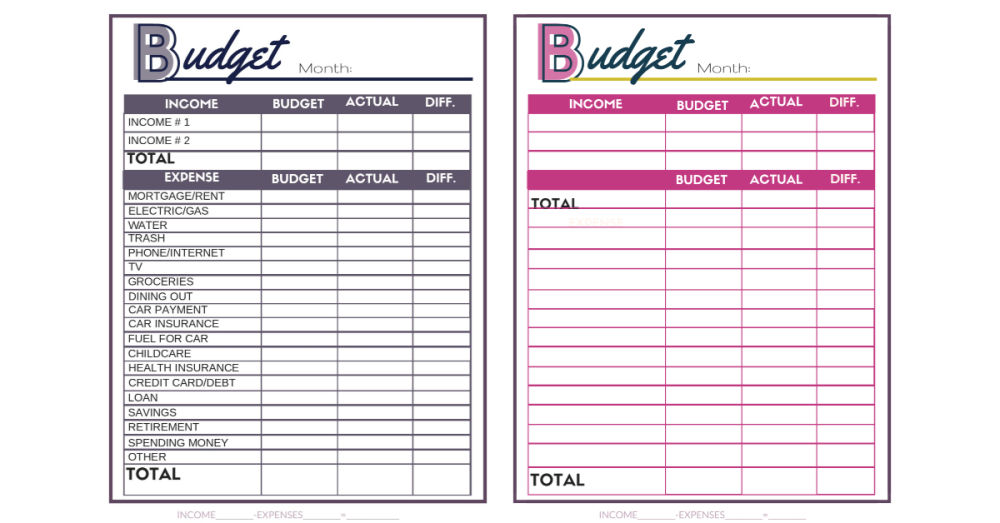 There are two budget sheets included. One is prefilled with the most common budget items. The other one is blank so that you can write in your own categories to make it custom to you.
Both worksheets contain category columns, budget amount, actual spent, and difference.
Expense Tracker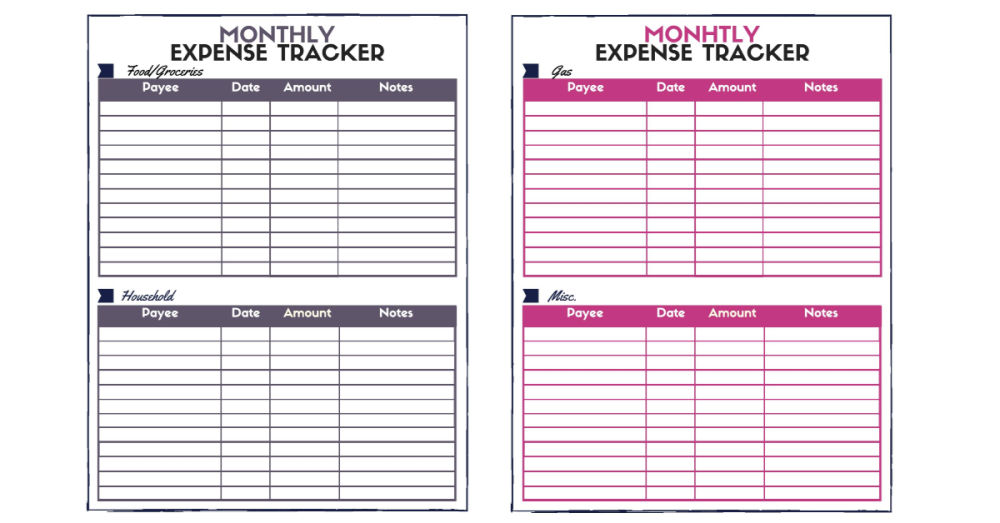 Next is the expense tracker. The expense tracker will help you keep track of all of your non-regular expenses. (Regular expenses would be house payment, car payment, utilities – all which you can record directly on the budget sheet.)
There are four sections:
Food/Groceries
Gas/Transportation
Household
Misc.
When you go to balance your checkbook each week you can write in the expenses in the corresponding categories. (Or do it daily if you prefer!)
Goal Setting Worksheets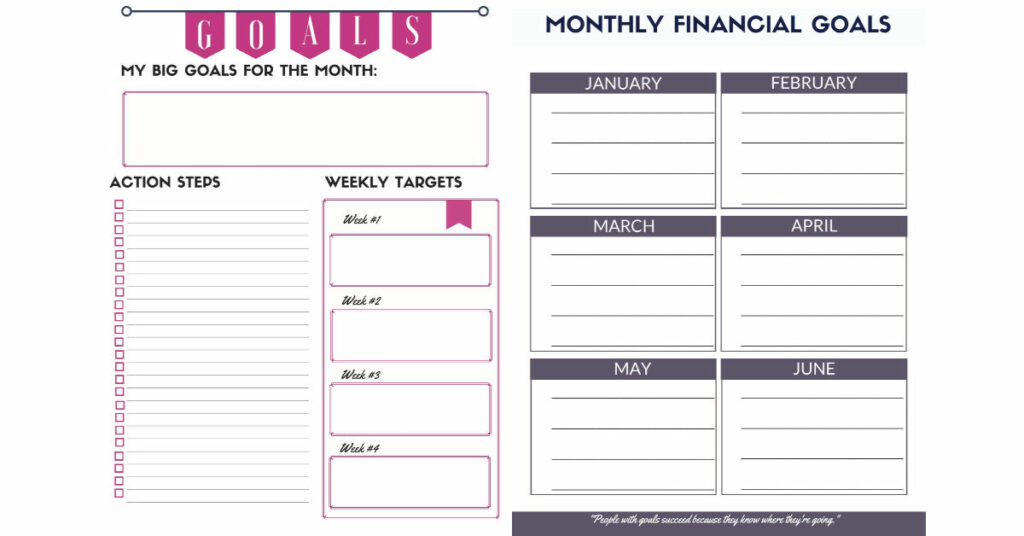 There are two sets of goal setting worksheets. One set will allow you plan out your goals by year while the other is for setting monthly financial goals.
The monthly sheet has an action step plan and weekly targets so that you can break down your goals.
Debt Trackers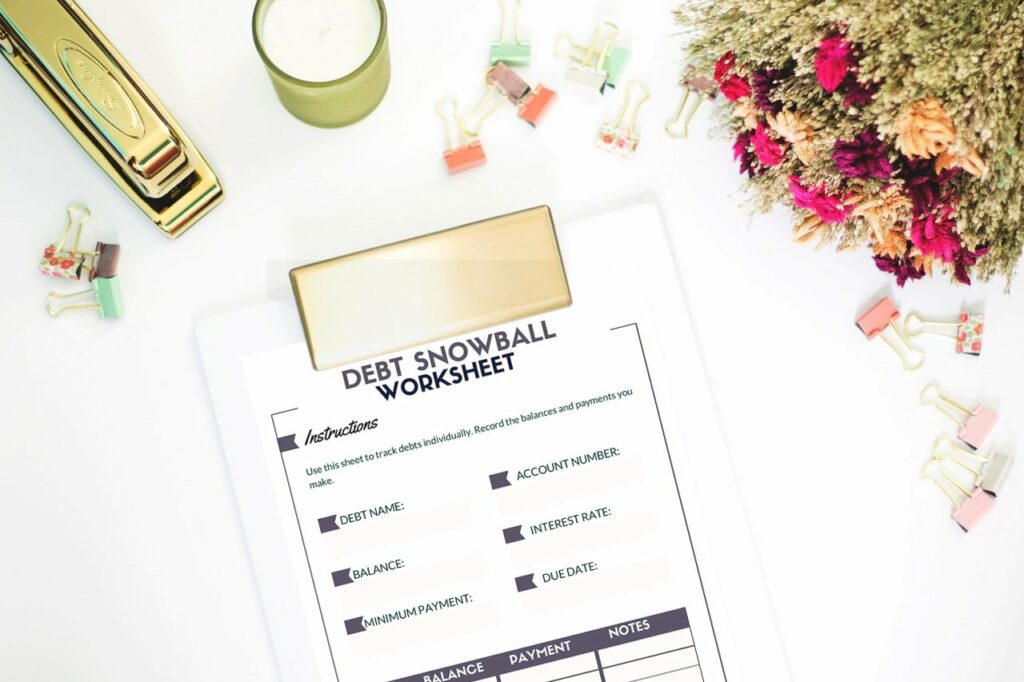 Also included is a master debt tracker and a debt snowball worksheet.
You can use the debt tracker to list out all of your debts. The debt snowball worksheet can then be used for individual debts to record your payments and progress.
Bill Tracker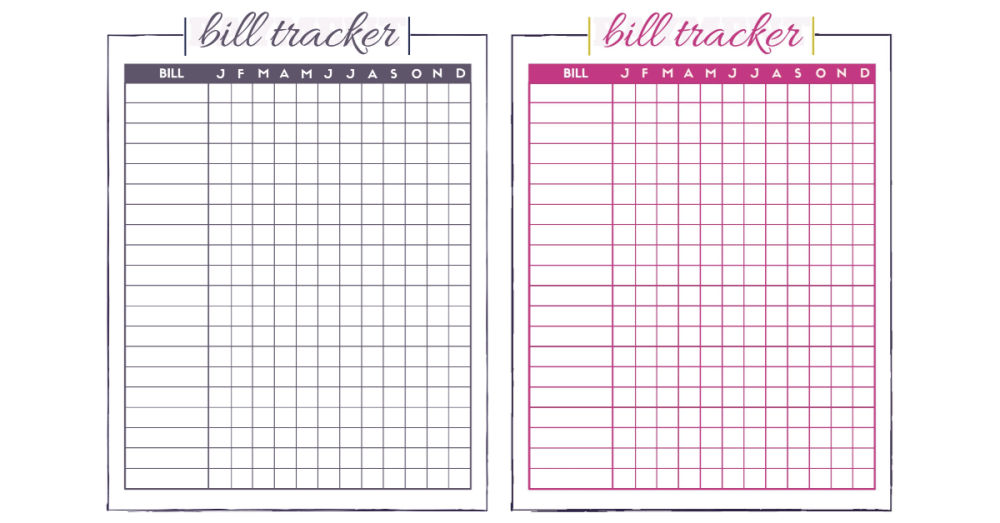 To use the bill tracker simply list out all of your monthly bills. You can then check off each month as you pay them.
Menu Plan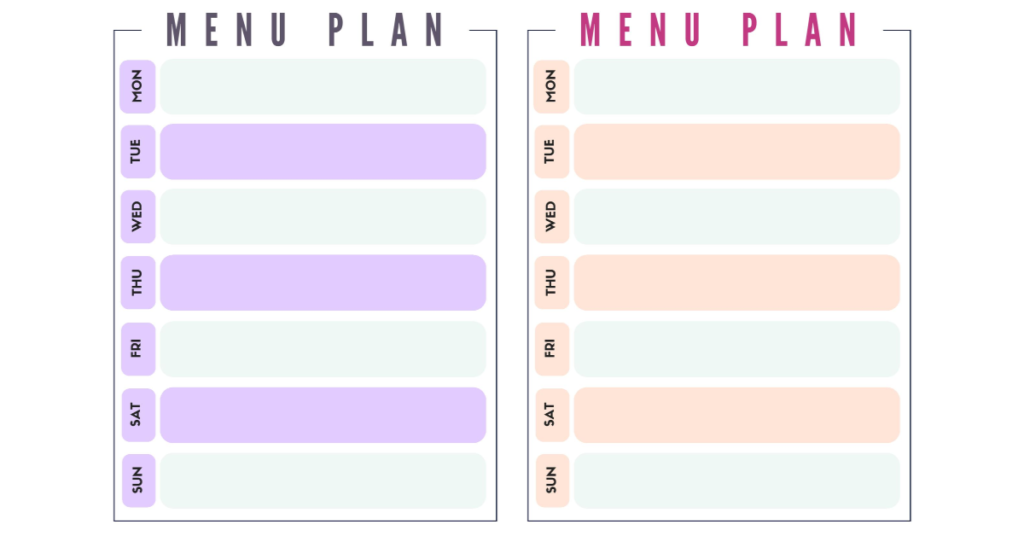 The menu plan is to record your weekly meals. ( I use it just for listing out dinners but you can customize it to your needs.)
Download the Free Budget Binder Printables
Enter your name and email below. After confirming you'll be sent an email allowing you to download your free printables.