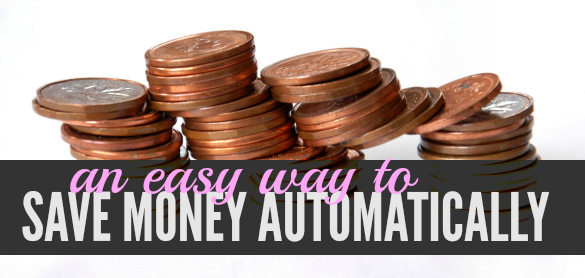 Today I have a guest post by my blog friend and fellow freelance blogger, Cat Alford.
I first got serious about saving money in 2012. Unfortunately, I had to experience a rock bottom moment for me to actually get the motivation I needed to organize my finances once and for all.
I've told the story a few times before, but basically I was in the Wal-Mart checkout line with a massive pile of groceries and other products (because really, who leaves Wal-Mart with just one item amiright?) To make a long story short, my credit card didn't work when I tried to check out. Then, my debit card didn't work. My mom, who was with me, had to bail me out. I was 24 years old, and I was mortified. I cried the whole way home. I'm not sure why. I just felt like such a failure. 
I came home and checked my accounts. I had money coming in from different writing clients, but it was all tied up in PayPal. I wasn't destitute but I wasn't caught up either. Like so many other people in America, I was basically living paycheck to paycheck, only it took that moment for me to actually realize it. 
When I write about money management and budgeting now, I often say you either have to slash spending or earn more. At that point, I was living on so little, I didn't have many expenses to slash. So, I used that terrible moment as motivation and a kick in the pants to get more clients for my freelance writing business.
In January of 2014, I became self-employed after many, many months of hard work. Things are much better now. I have an emergency fund, and I can now pay for my groceries and other products without worrying about my card working.
Of course, there are so many things I know now about money management that I didn't know then. For one, I've learned so much more about financial tools that you can use to save money automatically.
 An Easy Way to Save Automatically

One company I work with, Wherewithal, gives you cash back for purchasing products through their website. For example, if you want to buy your child clothes from Carters, you can buy it through the Wherewithal website and get 3% cash back. Or, if you need ink for your printer (which is always so freaking expensive) you can get up to 28% cash back (!!) from various vendors. Awesome, right?
I'm forgetting the most important part though. I know cash back websites are old news for many of you veteran savers, but what's so cool and different about Wherewithal is that instead of putting the cash back in your bank account, they save and invest it for you. 
Basically you just go about your daily life purchasing what your family needs and the saving happens for you automatically without you having to agonize over moving money into your savings account or coming up short.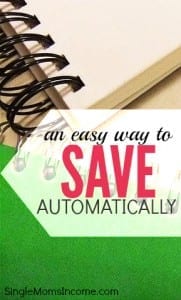 If I had tools like this back in 2012, I think that day in Wal-Mart would have gone much, much differently. I would have had much more awareness of my finances. I would have had money invested for me. I would have had an easy-to-access savings account that I could have tapped if I needed it. I wouldn't have had to ask my mom for help or wait for PayPal payments to fully process for me to pay her back. Sigh, luckily I have all that now!
There is so much available to us today when it comes to money management then there was even just one or two years ago. My advice is to make 2015 your year, the year you get organized and back on track. It didn't take me long to go from living paycheck to paycheck to someone who is able to work from home and take care of my family all at the same time. If I can do it, you can do it too. Let the savings happen automatically for you and always stay aware of your finances in the process.
Do you save automatically? Do you have any favorite finance tools?
Cat Alford is an award winning personal finance writer, a mom of boy/girl twins, and the Brand and Community Manager for Wherewithal.