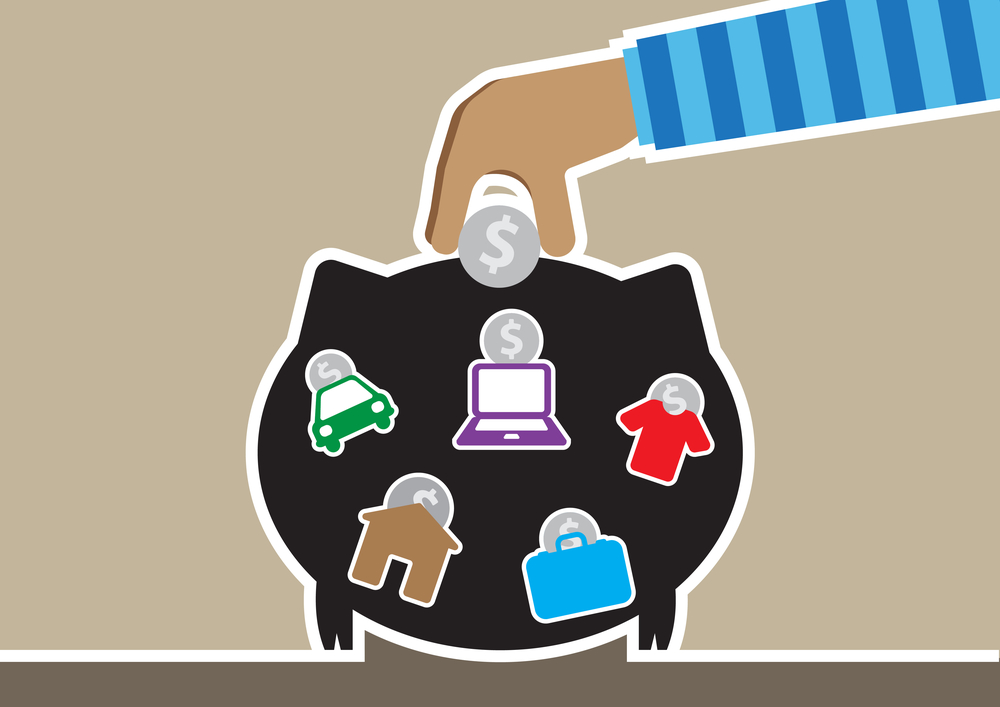 Did you know there are ten-million single mother led families in the United States?
And not surprisingly, when you are relying on one income to take care of your family vs. two, making money stretch can be a real challenge.
Luckily, there are programs and resources in place that can help – especially if you're considered "low-income." (Low income is generally considered at or below 135% of the poverty level, based on your family size.)
If you're looking to save some serious money here are discounts for single moms.
Utility and Household Discounts for Single Moms
If you're considered "low income" there's a lot of help you can get when it comes to regular household expenses and utilities. I've listed below some companies that provide discounts but it's also worth checking with your individual energy and service providers to see if they also have special discounts you qualify for.
If you have a government issued EBT card you can get Amazon Prime for only $5.99 per month, which is almost half-off the regular price. When I first became a Single Mom, Amazon Prime was the only TV service that my kids and I watched. (And we still watch it.)
Also, as an Amazon Prime member you'll receive free Prime shipping (which can pay for itself if you order a lot off of Amazon.) You'll also have access to Prime Music, Kindle Lending Library and more.
Your Prime membership can be shared with one adult and four non-adults.
If you or a resident in your home is on the SNAP program, live in an applicable AT&T service area, and don't currently have an outstanding balance with AT&T you can qualify for low cost internet.
Comcast has a program called Internet Essentials that allows eligible low-income households to purchase internet for $9.95 per month. After you're a customer you also have the option of purchasing a laptop or computer for only $149.99.
Low Income Home Energy Assistance Program (LIHEAP) can assist with energy costs if you meet the qualifications. There are contacts for each state/region that can give you more information and help you apply to the program.
TopCashBack is a cash back site that offers the biggest payouts. After you create an account you simply visit the TopCashBack site, click on the store you're shopping at and you'll receive a percentage credited back to your accounts.
This is free for everyone and should definitely be taken advantage of.
Cell Phone Plans
Cell phone bills can be ridiculously expensive – especially if you have a contract phone under a standard carrier. If you want to save money here are some alternatives to consider.
If you receive government assistance or are at or below 135% of the poverty level, you'll receive a discount through lifeline assistance. The discount applies to wireless or wireline service through an eligible provider.
Ting is a wireless carrier with completely customizable and affordable plans. You can pick how many lines, minutes, texts and how much data you need and they'll create a plan for you. There are no contracts or cancellation fees. If you currently have a phone you like you can use their website to see if it's compatible.
Republic Wireless has unlimited talk and text plans starting at $15 per month. You can customize the amount of data you want. There are no contracts or cancellation fees. You can also check on their website to see if your current phone is compatible with Republic's service.
Entertainment Discounts
If you're looking for fun things to do with your kids, you're in luck, there are plenty of discounts available! (You can find even more by researching local opportunities.)
A program called Museums for All gives free or discounted museum entrance to EBT holders at over 300 museums. Once you're on their website you can search your location to see if there are participating museums near you.
If you're interested in a YMCA membership you can apply to get a reduced rate. The rate is on a sliding scale based on total household income.
Zoo Tickets
Many Zoos offer discounts to those who have EBT cards. For instance, my local Zoo only charges $6 per adult and $3 per child to EBT holders. That's over 50% off of regular price tickets.
Check your local Zoo's website to see what kind of programs they have available.
Select bowling alleys offer two free games of bowling per day, all summer long for kids. All you have to do is register on the Kids Bowl Free website.
Free Stuff for Single Moms
If you're in need of specific items like furniture, kitchenware, etc. you can often find just what you need free or very cheap on one of these sites:
FreeCycle is a site where members can give away and request items – everything is 100% free. This is a way for items to be reused instead of thrown out and where people can request items they've been looking for. You can search the site to find a FreeCycle group in your area.
Free Section Craigslist
If you're in need of free furniture one of the best places to look is the free section on Craigslist. You can also find other household items there as well.
Search on Facebook to see if your county/town has a Facebook group for free items. Mine does and works much like freecycle. People can request free items and post what they're wanting to give away.
Dolly Parton's Imagination Library will mail a high quality, age appropriate children's book directly to your child each month. You can use the website to check and see if you live in a participating area.
Legit Free Samples
There are A LOT of companies that will offer you free samples. If there's something you're wanting to try, just Google it and see if there's a sample available.
Instead of highlighting a ton of places that offer samples, I just wanted to share a few of the best.
You can sign up to receive samples from Amazon. You'll fill out a questionnaire with what type of samples you're interested in receiving and from time to time Amazon will send you products.
If you have a baby on the way you can sign up for Enfamil Family Beginnings and receive up to $400 worth of free samples and coupons.
You can also sign up with Similac to receive up to $400 worth of samples and coupons if you have a baby on the way. I signed up for this with my last baby and the samples were great!
Stretch Your Budget with Discounts and Free Stuff
There are plenty of ways to make your money go further. These are just a few of the best programs I could find. If you know of any others that I should add to the list please let me know in the comment section.
Related: 6 Places Single Moms Can Get Rent Assistance