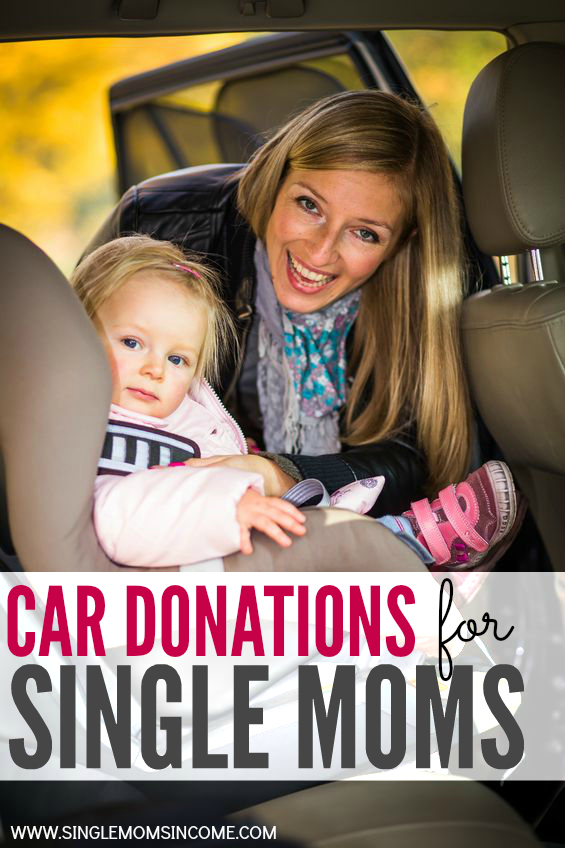 One of the toughest parts about being a single mom is surviving financially. This is especially true for new single moms.
I remember laying on the air mattress shared by me and my two daughters in my Dad's spare bedroom just wondering what I was going to do. I had a car at the time but I didn't have a home and the uncertainty was emotionally draining.
Part of getting back on your feet as a single mom is having the resources you need to get your life going again. And for many of us that means having a good car.
Here are resources for car donations for single moms.
FreeCharityCars.Org
Free Charity Cars is a nonprofit that gives away donated cars all through the United States, including Alaska and Hawaii.
Some of the eligibility requirements include:
Victims of domestic violence
The medically needy
Victims of natural disasters
Families transitioning from public assistance to work
Families living in transitional living shelters
The working poor
Non-profit organizations
Military Families
To receive a car from Free Charity Cars you need to visit their website and fill out an application. They will review your application and then your story will be made to the public. From there viewers of the website (including your friends and family) can vote for you.
When a car becomes available in your area the staff will look at the applicants in the area and choose based on votes and individual stories and circumstances.
Cars are obtained through donations. Whether or not you qualify to get a car will highly depend upon the public's car donations in your area.
Government Assistance Programs (Grants for Cars)
If you're on any type of government assistance (food stamps, section 8 housing, TANF, etc.) then talk to your case worker about needing a car.
Caseworkers realize that not having transportation is one of the biggest reasons the unemployed can't find work. There are many public and private grants that help low income families to purchase cars.
In fact, one of my old friends was able to get a grant for a car when she went back to college. (The grant was around $2,000 but she found a good deal on a good running car.) Don't be afraid to ask. There's no shame in taking help when you truly need it. That's what it's there for!
Search for Donations through This Database
Because you can qualify for a significant tax write off by donating a used car it's an option that many people are turning to.
You can search this database, from working cars for working families, to find a non-profit organization in your area that accepts and then distributes donated vehicles.
Once again many factors will weigh into your chances of actually receiving the car since every organization has its own set of guidelines.
Get the Car You Need
If having a vehicle is on your make or break list and is the key to providing for your family, then first talk to your caseworker and look at your options. If there's nothing that you're currently eligible for then search the car donations database and fill out as many applications as you can.
Do what you need to do for your family. There's no shame in getting help and once you're up and on your feet you can pay it forward.
Please contact the companies listed in this post to find out more about getting a free car. (Links have been provided where applicable.)
If you're at a place where you're comfortable taking out a loan for a car I recommend checking out SuperMoney. They will compare loan options for you so you can compare different banks and find the best option for you. Plus, unlike other online loan comparison companies they DO NOT give out any of your information so you won't receive annoying phone calls from people trying to sell you stuff.