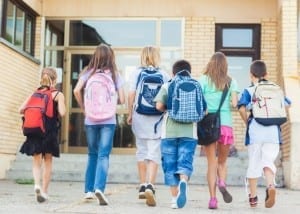 Ah, the backpack. Used in some form or another for thousands of years by people and cultures around the globe to carry game, tools, other essential items long distances, the term itself was first introduced in the United States in the 1910s, but it wasn't until the 1960s that backpacks as we now know them became a commonplace way for students to carry books, lunches, and personal items around campuses and schoolyards. These days, the backpack is as synonymous with school culture as blackboards used to be. From the bright-eyed kindergartener with her show-and-tell toy to the fifth-year graduate student lugging around a mountain of library books, it seems like every student makes use of one. From classic designs to more rugged incarnations, here are some of the best backpacks for today's wildly differing students.
The Laptop Backpack
While your average fourth-grader probably won't be hauling a laptop to school, almost every college and graduate student will, which is why a backpack that's specifically designed with laptops and tablets in mind is a great choice. From padded, internal compartments to separate padded carrying cases that are easy to slide in and slide out, if you or your child is going to need to haul a laptop from classroom to classroom over the course of many semesters, investing in a laptop backpack is definitely the way to go.
The Rolling Backpack
Borrowing from the wisdom of airport luggage, the rolling backpack features a retractable handle and wheels that allow it to be more easily transported if you or your child's path is paved, tiled, or otherwise, smooth and free of obstacles. A backpack that works especially well for younger and smaller children who may tire under the weight of a backpack on their shoulders, the rolling backpack features all the convenience of a more traditional one with the added bonus that pulling it behind you is always in the cards as well. And, because almost every rolling backpack can still be worn, when the terrain or context isn't conducive to wheels, you can fold down the handle and still have everything you need for the day on your back.
The Pickpocket Safe Backpack
While pickpocket crime isn't usually a worry on school campuses in the United States, for anyone studying or traveling abroad, it's a wise choice to invest in a backpack that will thwart pickpockets looking to prey on foreigners. The PacSafe CitySafe 350 GII backpack is one such pack, and it has a clip beneath the shoulder straps that locks the zippers together to keep pickpockets at bay. It also features a hidden front pocket for smaller items like passports, wallets, iPods, and the like, so you can keep everything you need on your person without constantly looking over your shoulder.
The Lifetime Guarantee Backpack
Especially for parents of rough and tumble kids who tire of constantly replacing clothes, gadgets, and broken household goods, having a backpack with a lifetime guarantee is a major selling point in a backpack. While not every company offers one, there are a few out there that will replace their packs once they wear out, so long as the backpack is still owned by the original purchaser.
The Wet/Dry Backpack
There are plenty of wet/dry backpacks on the market, and they come with differing amounts of waterproofing and waterproof components. While some, like a few offered at Jimmy Jazz, offer a minimal and practical amount of water resistance should you ever get caught in the rain momentarily without your umbrella, others provide surfers and swimmers with waterproof compartments that allow wetsuits and dry items to harmoniously co-exist.
The Monostrap Backpack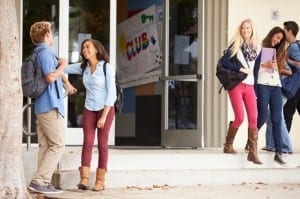 A cross between the messenger bag and the backpack, the monostrap backpack features a single strap that runs diagonally from one shoulder across and down the back to the wearer's opposite side at the waist. When the strap is snug, a monostrap backpack is just as comfortable and stable as a traditional backpack, and it has the added bonus of standing out from the pack. For anyone who needs more than practicality when they head off to work or school, the monostrap backpack adds a bit of personality that's trendy without foregoing the functional ease of a backpack.
Even as technology expands within the public and private sphere, the backpack — especially on campuses and in schools — remains king. As you or yours head back to school this season, don't just settle for last year's pack; get the backpack that suits all your needs, whether they're laptop-driven, water-based, or in need of wheels.