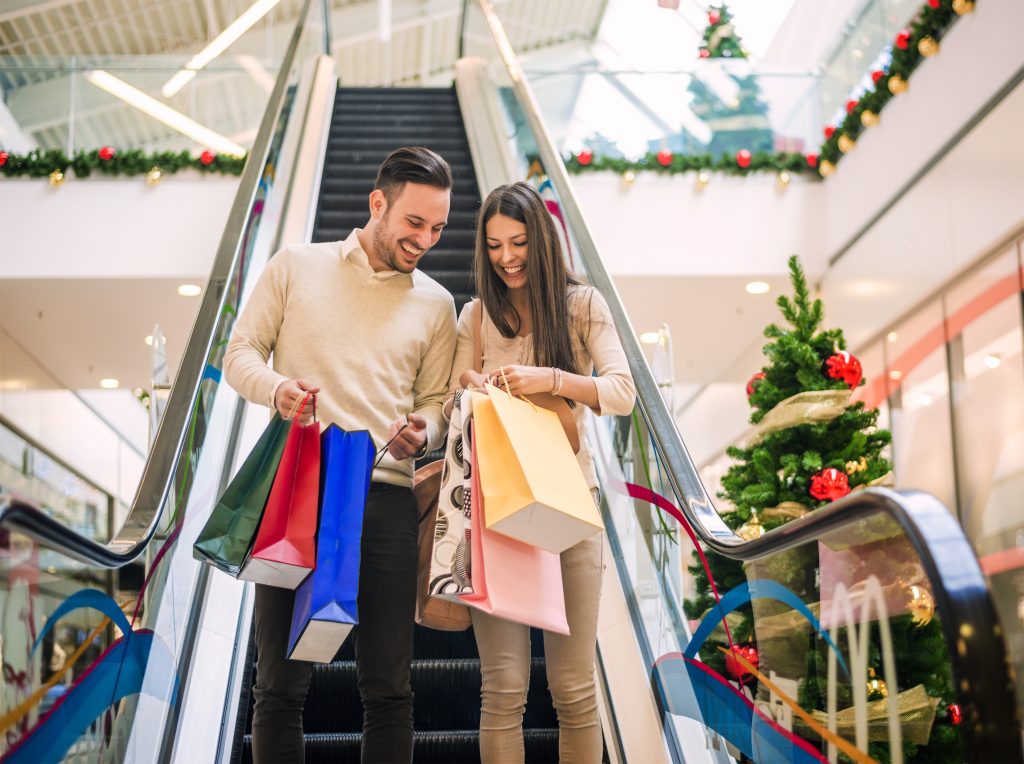 The holiday season is coming up, which means you get to spend time with family and friends to make lasting memories. But that also means you need to get your Christmas shopping on.
Although holiday shopping can be a fun experience, it isn't easy. It always comes with new challenges, and getting a head start will control some of them. Therefore, before starting, you'll need to decide between price and availability.
Early shopping will give you a chance to enjoy your holiday shopping. And with retailers anticipating a 7-9% uptick in sales, along with e-commerce sales increasing, early planning will save you the hassle of holiday shopping.
You can simply avoid the crushing crowds looking for a parking spot and finding cleared-out shelves by getting your shopping done before the holiday rush. Additionally, early shopping will be beneficial in the following ways:
1. Gives You A Chance To Shop With The Right Credit or Cash Card
Shopping before the holiday rush will help you earn cashback on your spending. And with time, it'll add up and make you savings. Hence, you should consider getting the right credit card that'll maximize your purchase.
Ask yourself what you need the card to do when deciding on a credit card, recommends Scott Langdon, analyst at Compare Credit. You'll need one that helps you build credit, save you money on interest, and earn rewards on purchases. The best way to find a card type is by settling on one that meets your needs.
Additionally, you'll get cash and points after getting a card a few months before the holiday for shopping purposes and earn some sign-up bonuses. You'll also get to meet the required spending in time, which rewards you in the long run. But as a rule of thumb, practice self-control in using it to avoid unnecessary consequences.
2. Enables You To Budget
Creating a budget will play a vital role when weighing your financial situation to see how much you can afford to spend. Your budget will keep you in check with a spending limit for gifts. You'll get to prioritize your shopping by having sufficient time to get items that'll become quickly sold out.
Early holiday shopping and a budget will help you avoid the pressure of getting last-minute gifts at inflated prices. And with retailers promoting holiday sales, early shopping will give you a chance to negotiate prices. You can also ask for discounts that knock off a considerable amount of your goods.
Additionally, by creating a budget, you'll have time to find cheaper items than waiting for the last moment before the holidays and rushing to buy things. With this, you can monitor your spending and avoid being over your financial capacity.
3. Helps You Avoid High Shipping Costs
Find the best products at great prizes to low-end costs if you shop online. Early shopping will provide you with an option of getting your items shipped to the company's location without incurring extra charges.
You won't have the urge to get items fast, which just results in paying extra fees for overnight or a day's shipping. You can apply the typical days of shipping by starting early. And with free shipping promotions happening, you can make your purchase without paying for more.
It also gives you ample time to check the competitor's shipping costs for a similar product. And with different websites having different shipping volumes, you'll get to settle on a product that won't cost you much to have delivered. Also, delayed shipping may cost you more and mean not getting your gifts on time. By starting early, you may be able to avoid inventory problems.
Even though buying before the holiday may mean losing out on discounts, you can find retailers who'll guarantee a holiday price match.
4. Provides You Time To Research Price Fluctuations
With so many promotions such as Black Friday and Cyber Monday, you'd assume that the sale price is the best. However, before deciding on a purchase, compare prices across websites and look for deals.
For instance, if you already know what items you need, you can start looking for a good deal on it. Researching to understand what potential gift costs will guide you in making better decisions. Additionally, you can check up vouchers that significantly reduce the total cost.
You should research prizes and shop on Mondays as the best deals are towards the beginning of the week. When scouting for tips, try shopping directly by avoiding marketplace sites.
Marketplace sites have paid commissions to feature different items and probably don't offer you the best prices. You can also get a tracking website informing you of the latest sales to avoid paying the accurate price. These websites allow you to add your item of choice to a watch list and create an alert once the price drops.
5. Enables You To Use Different Shipping Methods
Shopping early gives you a chance to use a combination of methods to make it easier to purchase. And with retailers improving efficiency in your options such as the curbside pickup in stores, you can now access several options at your disposal.
You can order online and pick your order at a curbside pickup. Once you select your order, you can browse the shopping center for other items. Additionally, you'll get time to look for retailers who'd connect their store using an extension with a carrier. This will calculate the shipping charges based on different factors such as the weight of the box, size, and destination. This way, you won't have to overpay for items.
You can also find stores that offer different shipping speeds such as free shipping standards, overnight shipping, and expedited. This way, you can settle on one that makes the most sense financially.
6. Gives You Time To Shop In Uncommon Places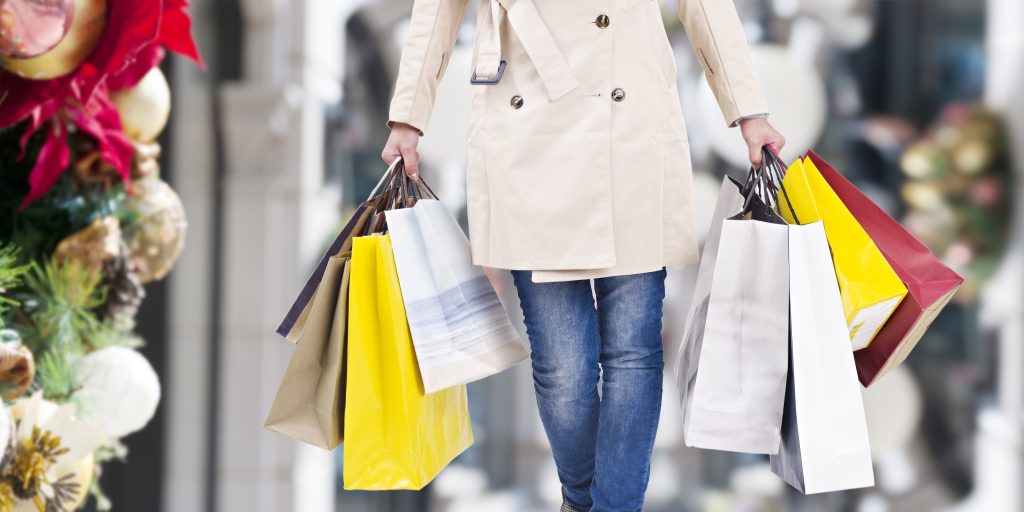 Opting to shop a week before the holidays will push you towards stores in hopes of finding a more extensive selection of items. But starting your holiday shopping will give you a chance to visit local shops that usually stick up on gifts and many unique items.
Most local shops are usually within walking distance, which makes them highly convenient. You'll find different deals as local shops try to increase footfall from customers through sales. And unlike larger retailers, you can browse small businesses to find quality products. Also, they put a premium on accommodating their customers.
These products are usually of excellent quality, focusing on quality rather than quantity. During holidays, everyone tries to find gifts that impact their loved ones. But finding sentimental gifts from big brands tends to be challenging as they sell mass-created and seasonal products in trend.
However, local shops are more likely to stock unique items that you may not find anywhere else. You'll also get to save as you make more conscious purchasing decisions. And most importantly, you can support local businesses to survive and thrive.
7. Gets You Ready For Any Deal
Early shopping will give you a chance to add items to your cart and leave it for some time. You won't make wrong decisions due to pressure as you'll have time to wait for deals that fall in your budget. With this, you're going to be sure with your purchase and you'd avoid buying stuff that isn't useful.
With early sales of the holiday seasons, retailers will be offering deals as early as October, giving you a chance to hop on great saving deals. However, if you wait for the holiday rush, you may lack out due to sold-out items.
You can also collect coupons that offer you great deals and significant savings. You can also have time to clear your browsing history and cookies to outsmart dynamic pricing. Asking for price adjustments may need time if you meet specific criteria. For instance, if an item you bought falls in price, a retailer will refund the difference in amount.
Bottom Line
Holidays are a season to spend quality time with family and friends making memories. That's why it's advisable to begin your holiday shopping earlier. With early shopping, you can earn cashback on your spending.
You can also get a chance to budget and avoid high shipping costs as you'll get to have your items shipped to your store's location without incurring a lot of extra charges. Budgeting will keep you from making last-minute purchases that'll cost you more than you have.
When shopping early, you'll be better prepared to handle experienced warnings of delayed shipping. Early shopping also gives you time to research the price fluctuations and get you sufficient time to look for sentimental gifts.
You'll also be able to discover local shops that usually have unique gifts. They also have sales that'll help you save more. Finally, shopping early will get you ready for any deal as you can abandon your cart online until you get sales that fit into your intended budget. Consider the ideas mentioned here as you plan and prepare for the holiday season.