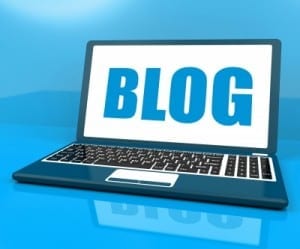 It's reveal day.
Sharing my numbers makes me a bit nervous for the fact that it's really hard not to compare myself to others. I've had this blog for one year and I am sure in comparison to some that my blog stats will be pretty low. I am also pretty sure that they'll be higher than some others.
Screw it, though! I am going to show you what they are anyway. If I don't show you then I won't really feel accountable to try a little harder.
So here we go!
Blog Stats Revealed
My stats have been pretty stagnant for what feels like a few months now. I also want to note that I usually don't even check them – never any more than twice monthly.
I am happy with my blog for the fact that I have met all kinds of amazing people through it. Nevertheless I am pretty competitive with myself and love a challenge.
So here are my blog stats.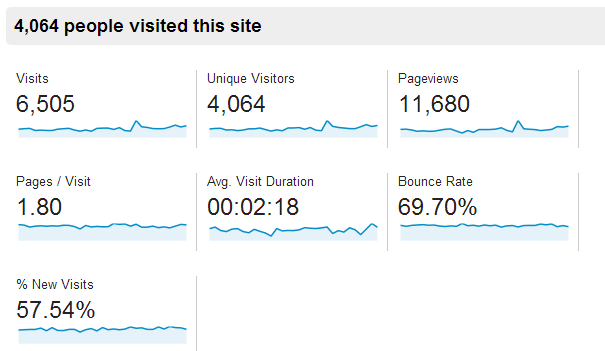 As you can see from Oct. 6 – Nov. 7 my stats were:
Visits – 6,505

Unique Visits – 4,064

Page Views – 11,680

Average Time on Site – 2:18
The average of the past three months is:
Visits – 6,233

Unique Visits – 3,567

Page Views – 11,479

Average Time on Site 2:22
Why This Isn't So Great
When I first started this blog I was all about guest posting. In fact one of the guest posts I did early on brought me 12,000 visitors in one day. Then I completely slacked off. So, pretty much, my traffic has always stayed the same.
Here are some other numbers for you:
RSS Readers – 184
Email Newsletter Subscribers – 109 (thank you for subscribing)
Blogging Challenge Goals
Okay, I was inspired by Dollars and Roses as I posted Wednesday. They have been blogging much, much longer than I have but I also love seeing the gradual increase in their income and the amazing amount of traffic they receive.
I know that when others can do it that you and I can too. And, if you love blogging and want to eventually turn it into a nice income stream it's refreshing to see others who have done the same.
This challenge is proof to myself, and hopefully to anyone else who has ever thought about making money blogging, that it can be done. (Well, we'll see how I do. I can't make promises but I can try.)
Blogging Goals to be Completed in 6 months
Reach 100,000 Page Views in one month (by the end of the six months)
I also thought about making an email subscriber goal but my first number was probably completely unrealistic. I am going to concentrate on page views right now.
How I am Going to Do It
There are a number of methods to increase traffic. I am going to concentrate on just a few at first.
Guest Post

Make My Blog More SEO Friendly

Make My Post More "PinWorthy"
Guest posting is one of the obvious ways for me to meet my goal. I submitted three blog posts to various blogs last week. Two got accepted but won't be posted until late December and early January. And the third I haven't heard back from yet.
I went back through some of my old posts and tried to make them a little more SEO friendly. I was surprised that there were very easy things that I could do to make my posts rank a little better.
Lastly, I went back to some of my most popular posts and tried to make them Pinterest friendly. I don't know if this will work for me because 1) I suck at pretty much all social media 2) I haven't been able to figure Pinterest out (but I really haven't tried much either)
The other weird thing is that some of my post popular posts search engine wise really don't have a chance at being shared in social media.
One of the most popular search terms that lead people to this blog is "Should I really date a single mom?"
Do you see a bunch of skeptical men sharing my posts via social media? Yeah, me neither.
Interesting note to single mothers: I actually had one man comment that single mothers should just date single dads and all would be well. You know, we shouldn't think of things like personality or compatibility. As long as there's a single dad available we should be good to go……….right…….
Ok, back on topic here. Here are some other methods I've been thinking about.
Start a Facebook Page

Facebook Advertising

Be One of the First Commenters on Really Big Blogs
What Do You Think
All I want to do is prove that this whole making money thing online can be done. And subsequently the more traffic you get the more likely you are to make money with a blog.
I think I can increase my traffic by tenfold if I really try. I think you can too. 
So, if you have a blog or want to start one feel free to leave a comment with your goals and email me if you need accountability or someone to bounce ideas off of.
Let me know your thoughts.