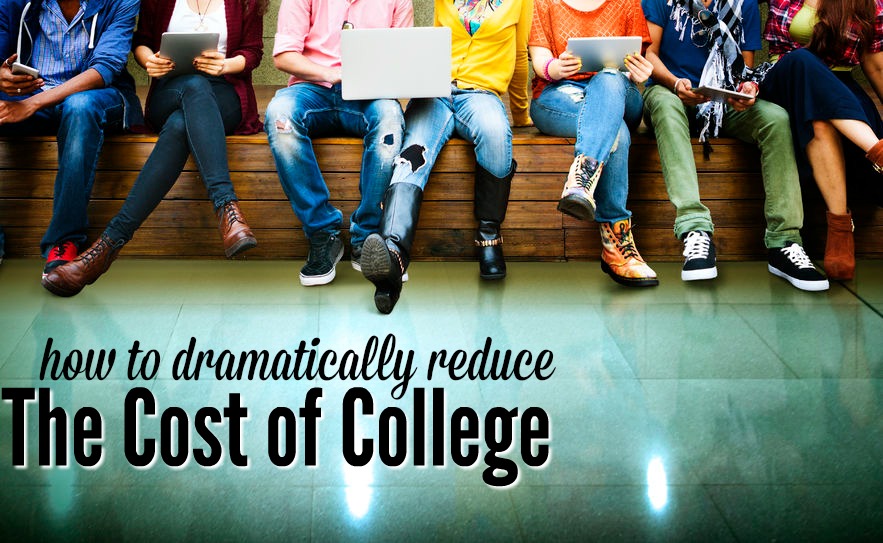 I often wonder whether or not my kids will make the choice to go to college. Believe it or not, it's a topic that comes up quite often between my six and seven year old daughters.
My oldest is already making her college and career plans while my youngest is adamant on living with her mother forever and not going to college. (Who can blame her, right?)
Only time will tell what the future holds. For now I save each and every month in accounts earmarked for their futures.
However, my savings are fairly small at $50 per month per child. While I may up their savings at some point, I also know that there are plenty of ways to reduce the costs of their future educational needs.
Reducing the Cost of College for Your Kids
Like anything else in life there are tons of ways to save on educational costs. You don't have to go bankrupt sending your kids to school.
Taking Post-Secondary Classes in High School – When I was in high school I had the option to take some classes at the community college. This option allowed eligible high school juniors and seniors to earn college and high school credits at the same time.
Getting this head start at a community college can save money and time. I would be very happy if my girls chose this option, if it is still available to them.
Applying for Scholarships and Grants – Before shelling out a dime in college costs you should first see what free money is available for your child. (You can check out this post for more info on filling out the FAFSA and receiving Pell Grants.)
Educating Kids on Student Loans – I am not anti-student loan whatsoever. In fact, I believe that as a parent if you don't have your financial house in order you shouldn't worry about paying for your child's education. Your children can get student loans or consolidate student loans that they can pay back but you cannot get a loan for retirement.
Instead, I plan on educating my kids about student loans and how they should be used responsibly. Discover Student Loans offers an important calculator that helps compare different student loan options.
A student loan, when used in the right way, is an investment for your child's future.  It's what I would consider profitable debt. (Again, when used responsibly.)
Saving on the Small Stuff – When it comes to college the small stuff can add up to thousands of dollars.
I was in awe the first time I went to purchase a college textbook. I could not believe the price! After getting my first set of books I learned how to buy used and then resell the book when I was finished with it, making costs a fraction of what new books costs.
While I'm certain physical textbooks will be a thing of the past when my kids enter college I'll still help them find ways to save and take advantage of various student discounts. There are always significant savings to be had if you're willing to go the extra mile.
Offering a Place to Stay – One big expense for college students is room and board. While many universities require their students to stay on campus their first two years my doors will always be open to my children if they need a place to stay.
Letting your children live with you (if possible) while attending college can save them thousands of dollars.
Funding an Education and not a Lavish Lifestyle
At the end of the day I view college as a time to buckle down and focus on education versus funding a lifestyle that borders on Keeping Up with the Kardashians.
With a little time invested into finding ways to creatively fund college, my savings and a good education on the use of student loans, I'm hoping that my kids won't walk away from school with enormous piles of debt.
In what ways (if any) are you preparing for your kid's education?
A big thanks to Discover for sponsoring this post. All opinions are my own.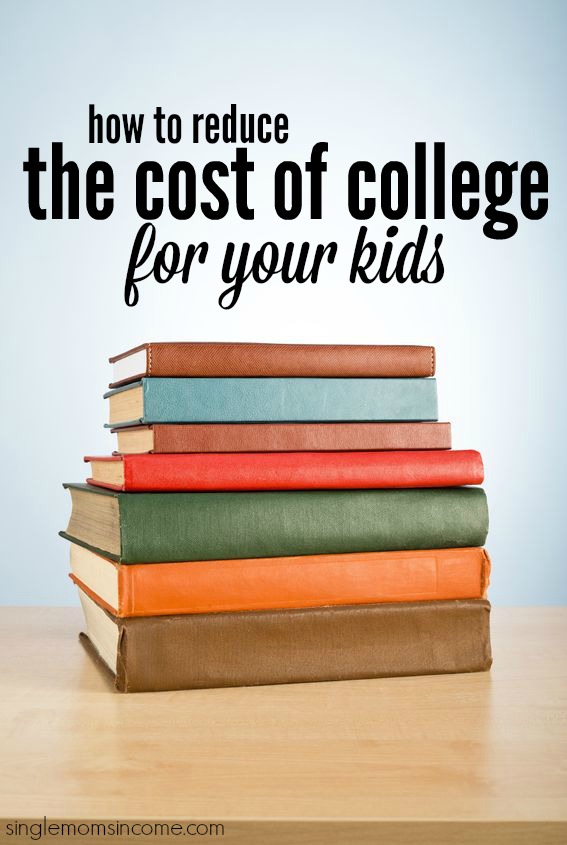 Photo Credit: rawpixel / 123RF Stock Photo and donatas1205 / 123RF Stock Photo