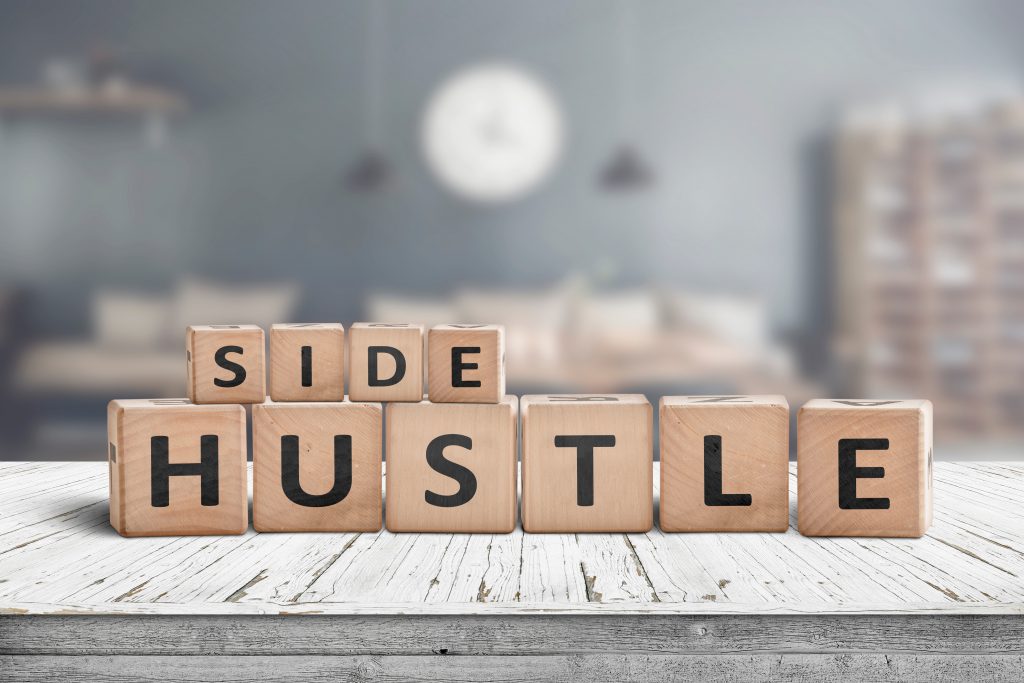 A side hustle is a good way to earn extra money. Such jobs can be online, such as freelancing, or offline, like doing delivery jobs for a store in your local town. Whatever the job is, you can be guaranteed money. And, when you accumulate enough savings from your side hustle, you should start thinking of ways to invest the money for it to multiply.
One of the best ways to invest is through cryptocurrencies. The cryptocurrency craze experienced in today's financial market has led many investors and traders to make profits and other huge gains. As such, it's a lucrative trade worth investing your side hustle money in. However, the market is also very volatile, which means you can lose your money without the right strategy.
Here are some of the tips for investing your money in crypto:
Choose A Platform To Buy
You're ready to invest in cryptocurrency, but you're unsure where to begin. The best place to start is with a reputable platform that'll allow you to buy, trade, and sell your coins. A reliable platform should act as a medium through which you can access coins and make profits. Therefore, there are several features you should note when choosing. a cryptocurrency platform.
First, look for platforms with a good reputation and no cases of people losing everything they had or never getting their earnings back. Secondly, you should look for a platform that offers the currency you want, or, if it's not listed yet, one that allows for direct purchases of the currencies.
You should also take note of the fees and commissions charged by the exchange. As an investor, always go for a platform that charges low commission rates and fees. Lastly, check on the exchange's security to ensure that your money and investment are secure. To learn more about how to choose the best crypto exchange, check this article source and other relevant resources on the Internet.
Learn About Different Coins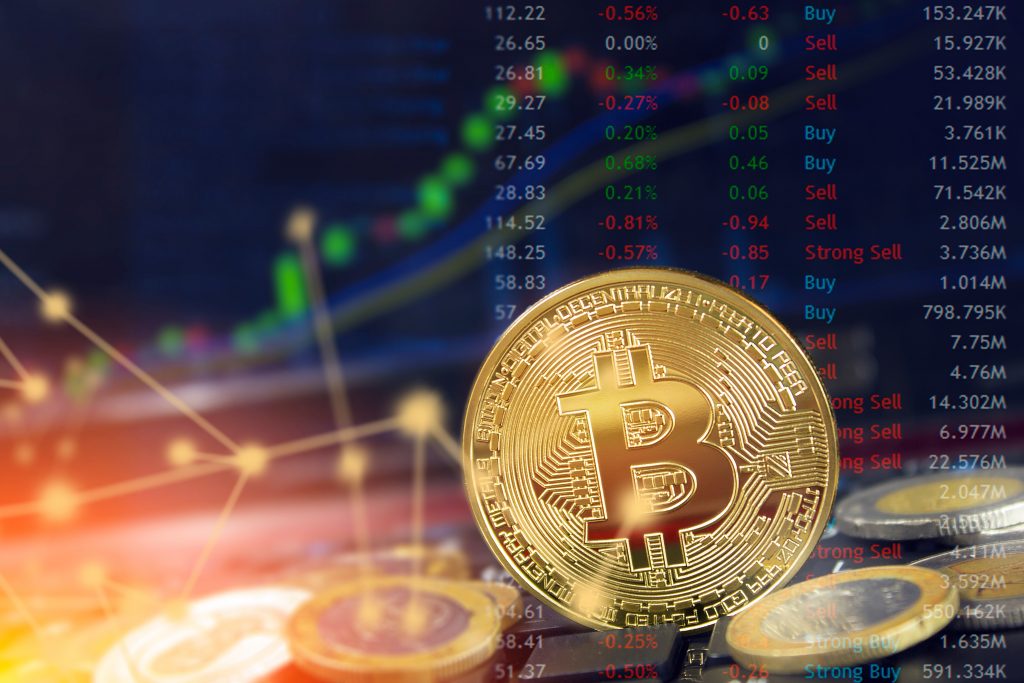 The next step is to learn about the different cryptocurrencies. If you're new to investing in cryptocurrency, you must understand how different coins work and what they're used for. While the crypto market is likely to follow the same trend, coins will have different volatilities, market caps, and historical performances, which are essential in determining future performances.
You need to understand what a market cap is and how different coins have different values. You also need to know the difference between altcoins, stable coins, and tokens built on top of existing blockchain technology. Understanding these differences will help you decide which cryptocurrency investments you want in your portfolio.
Build Your Portfolio
If you're thinking about bringing your side hustle earnings into the digital world, you should know everything you can do to ensure that your money is secure and generates maximum profits. As such, you need a portfolio that'll allow you to track all your crypto investment.
When building a portfolio, think about diversification. As the saying goes, a few investments are better than one, which is especially true for cryptocurrency trades. You should have a few different coins or tokens on hand so that if one or two cryptocurrencies tumble in value, you still have other options available for investment. Diversifying helps minimize your risk by spreading out your capital across multiple assets instead of relying on just one or two winners at any given time.
In cryptocurrency trading, as with investing overall, there are plenty of risks involved, which means that it's critical not only to have a strategy for trading cryptocurrencies, but also for choosing which currencies you want the most exposure to while making trades. So, build your portfolio with all the assets you decide are worth investing in. Moreover, ensure that you keep an eye out for opportunities in those assets or any other asset in the market that can add value to your portfolio.
Have A Strategy
Before buying your first crypto coin, it's important to have a strategy. For example, do you want to diversify into multiple cryptocurrencies? Or, will you stick with Bitcoin? Will you invest in large-cap or small-cap coins? All these will determine the type of investor you'll be and the profits you'll make from the market. For example, you can decide to be a day trader and profit from short-term fluctuations or a HODLer and profit from long-term gains.
When trading, you should also choose a trading strategy that works for you. Common strategies include scalping, using crypto trading bots, swing trading, or intraday trading. All these strategies carry different risk and gain levels. For example, as a scalper, you get small wins from more frequent trades compared to when day trading. It also carries less risk than day trading.
Decide On The Amount To Invest
Decide how much risk you want to take. It's important to note that investing in cryptocurrency isn't like putting your money into other investments. While the cryptocurrency market is still volatile and its future uncertain, many experts think it has a great deal of growth potential. But, there are no guarantees, and before you invest in any investment, it's important to consider whether or not you're willing to lose what you put into it.
That being said, it's also important not to invest more than you can afford to lose. If your side hustle earnings are money that'd otherwise go towards paying bills or covering necessities, like groceries and gas, put those funds somewhere safer! After you've decided the amount of money to put in crypto, allocate more funds to more stable coins that are capped and have a strong backing in the market, such as Bitcoin and Ethereum. The other amount can go to new coins that are more volatile and riskier.
Follow Market Trends
Before you jump into this space, educate yourself about the industry. In the crypto market, it's smart to follow trends and find an analytics tool that can help you identify when it's a good time to buy or sell. Even if you're not sure how to use them yet, reading about how other investors utilize these tools can help you get started on your journey.
You can check out sites and exchange platforms for market analyses. You should use tools available as apps for your smartphone or tablet as this allows you to access the market data from anywhere and make quick trading decisions. Some tools can tell users which digital currency is most promising based on several factors, which is a great resource if you're looking to invest in multiple coins at once.
Learn To Manage Risks
Investing in cryptocurrency is risky, and with the wild price swings you can expect to see, it's safe to assume that there are no guarantees. But, here are a few tips that might help mitigate trading risks:
Diversify: One of the best ways to lower your chances of losing money is by diversifying your portfolio as much as possible. When you're new to crypto, getting attached to one particular coin or project is easy, but its gains aren't always sustainable and often not profitable. Try to have at least three other cryptocurrencies on which you regularly invest, so you don't become too dependent on any particular asset.
Don't invest more than you can afford to lose: You may be tempted by those who promise you easy riches if you buy their token, or invest in a particular crypto and hold it for years. But, remember that crypto is still in its early stages and will likely continue experiencing volatile changes for some time yet, even after years of growth.
Learning to manage risks also means learning what risk to take. This will help you determine how much money to put at a time and the profits to expect.
Avoid The Noise
Investing in cryptocurrencies can be a lucrative way to turn your side hustle earnings into something that generates a solid return. However, as with any investment, you should research and take certain precautions before making any move.
Here are some things to keep in mind:
Don't be swayed by social media hype or FOMO.
Don't make rash decisions based on emotions.
Avoid overexposure to crypto assets, both for your portfolio and your brain. It's easy for cryptocurrency investing to become all-consuming. So, ensure you're taking time away from obsessing over the market—for example, set yourself some limits on how much time you spend scrolling through updates and checking price charts —and use that time to unwind and get a breath of fresh air instead.
By avoiding the noise, you'll avoid making rushed and biased decisions that may affect your portfolio by avoiding the noise.
Conclusion
In the end, investing in cryptocurrency isn't something to be taken lightly. Just because other people are making good money in it doesn't mean you will, too. You need to be thoughtful and cautious in your approach. If cryptocurrency is something you're interested in, take the time to learn about and understand it, and ensure that you're approaching it from a rational perspective. It's a substantial financial commitment, and, hopefully, future investments will enable you to reap a sizable reward from your side hustle money.