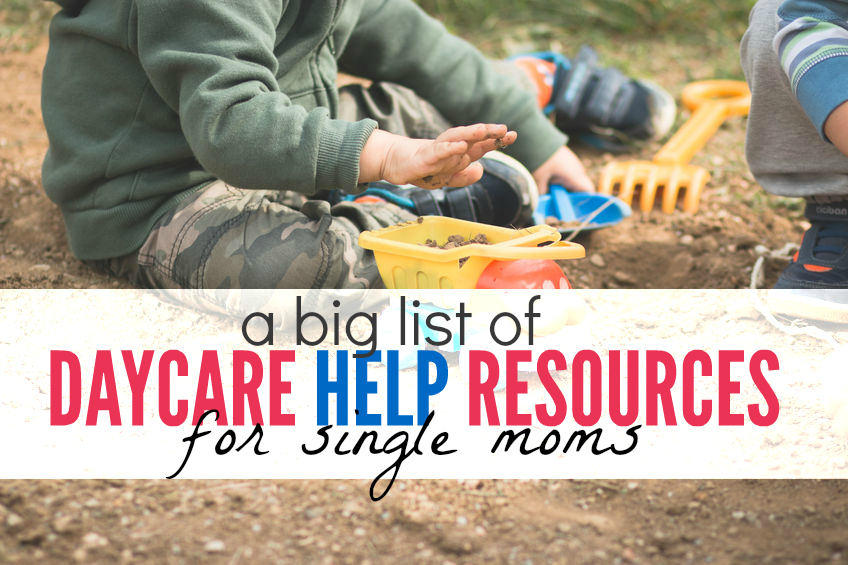 Choosing quality and affordable child care as a single mom can be a very difficult decision. Finding the right daycare for your child as a parent in general is already tough enough, but for single parent households with young children it's crucial.
If you're a single mom and you have no one to provide care for your child(ren), you won't be able to get to work and make money. Even if you do have family to help out and a daycare to send the kids too, childcare costs are not cheap.
The average cost of center-based daycare in the U.S. is $11,666 per year or $972 per month and child care costs range from $3,582 to $18,773 per year ($300-$1,564 monthly).
Mind you, these prices can often reflect the cost of care for just one child. In my area, full-time daycare for one young child (non-infant) costs around $700/month. Some daycare centers offer discounts for the second and third child, but spending more than $1000/month on child care is just not in the budget for a lot of people.
This creates a struggle for single moms who are:
A. Looking to put their child in a quality day care facility so they can work.
B. Trying to afford the monthly payments each month to continue care for their child.
Luckily, there are some programs put in place to help ease the financial strain that child care costs can place on single moms.
State Assistance
Applying for state assistance if you believe you qualify is one of the best ways to make child care more affordable. State child care assistance programs help eligible families pay for care while working or attending school.
If you are approved, the program will pay for a portion of your child care costs each month based on your income and family size while you will be required to pay a small copay each month. Each state has its own guidelines and requirements but for the most part, your child has to be under a certain age and you need to be either working and/or attending school for a certain number of hours each week in order to qualify.
Child care assistance really saved me when I moved away to attend college and didn't have any reliable care for my son when I was expected to go to work or attend class. I lived a little too far away for my family to come out and help me each day so I had to figure it out on my own.
I was grateful that my university had a great 4-star daycare on campus so I received a discount for being a student and I was also granted state assistance to help lower the costs of child care so I could continue to work and earn my degree.
There usually isn't a waiting list for applicants but there can be so it's best to fill out your application several months before you expect to receive care so it can allow the state the necessary time needed to process your application and respond to you.
Head Start Programs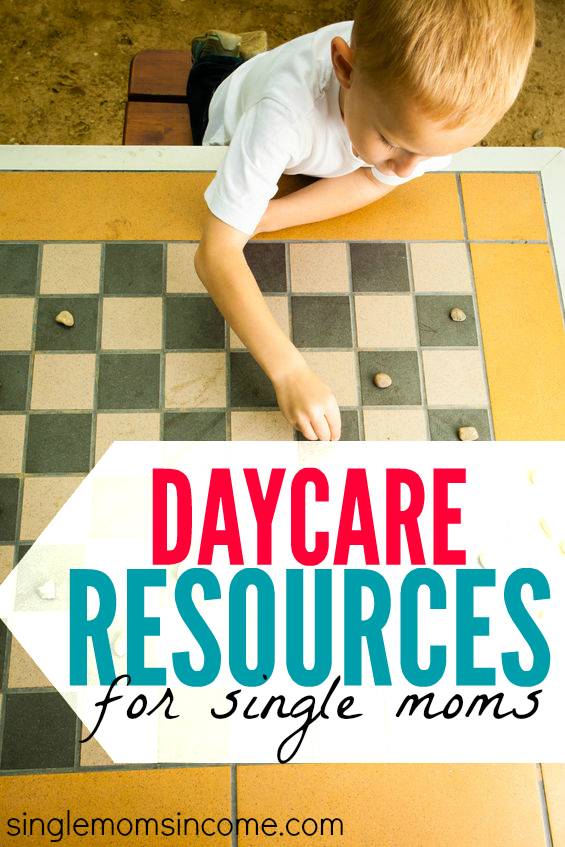 Head Start is a popular Federal program that allows children from low income families from birth to five years old to prepare for school. Head Start's School Readiness Program promotes and supports mental, social and emotional development among children.
The programs usually last for 2.5 hours to 6 hours each week day allowing parents to receive quality care and education for their child while they work or attend school. Parents can also request an extended day slot if they need care for a longer time frame.
Head Start programs are free of charge but there is a sliding fee scale for extended day classes per child.
Dependent Care Assistance Program
The Dependent Care Assistance Program allows assistance for state employees to pay for qualified dependent care expenses for a while their children are under the age of 13. Approved types of care include: daycare, after-school programs, and day camp on a pre-tax basis.
This program sets aside a portion of your paycheck to help cover a portion of the childcare expenses along with tax breaks for both Federal and State taxes according to the contributions throughout the year. This program allows single moms to properly budget and plan for child care expenses without enduring a heavy financial strain.
Temporary Assistance for Needy Families
Temporary Assistance for Needy Families or TANF is a program that financially assists families with children whose parents have no income or a low monthly income according to state guidelines. TANF or cash assistance is only offered temporarily (for a maximum of three years usually) to help families get on their feet and cover a few basic expenses.
TANF income is not a replacement for full-time or even part-time income, but by law recipients can put a portion or all of their monthly TANF income toward child care expenses.
It's very easy to see if you qualify for TANF and submit an application. Once you start receiving TANF, you are pretty much guaranteed child care assistance (should you need it) so this is a program that single moms in need can really take advantage of.
Daycare Scholarships and Sliding Scale Fees
There are some daycare and private babysitters who will offer their own form of financial assistance to in-need families. This is the perfect solution for those of you who are making too much to qualify for government funded help but are still struggling to pay daycare. I know what a real problem that can be.
Check with local daycare programs and ask around to see if any childcare providers in your area offer tuition scholarships or payments on a sliding scale basis.
Employer Assistance and Flexible Spending Accounts
If you have an employer who provides benefits you need to check in with the human resources department to ask about both, childcare tuition assistance and flexible spending accounts.
There are some employers (especially large employers) who have deals with certain childcare providers at discounted rates.
In addition if your employer offers Dependent Care Flexible Spending Accounts you should take advantage of these. With a dependent care FSA you are not taxed on the money that you contribute and then use for qualifying childcare up to $5,000 per year.
Church Assistance Programs
If you're a member of a Church check with them to see if they offer childcare assistance to families in need. Many churches have funds especially for this.
In addition, many churches (especially large ones) have their own daycare centers where you may be able to access daycare at a reduced cost or even free.
If you've been struggling to afford child care, these programs can really make a difference.
Have you ever had a hard time paying for child care when you really needed it? What are daycare costs like in your area?